Personalised Name Puzzle From Tinyme Review & Givewaway
|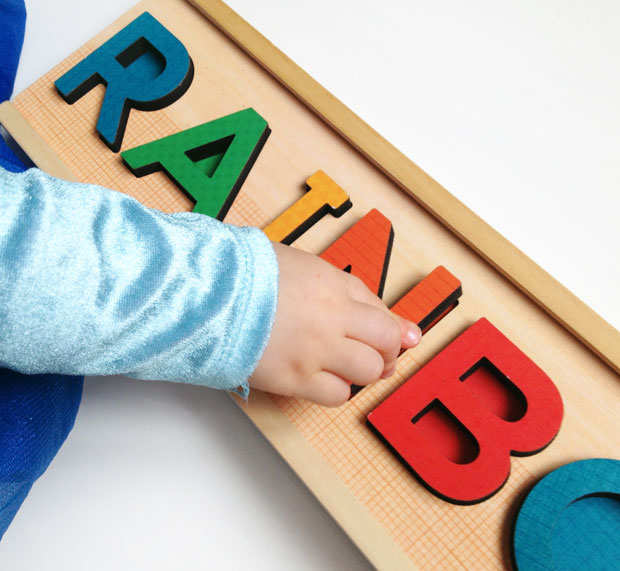 Personalised Name Puzzle From Tinyme Review & Givewaway
The girls and I can't get enough of colourful wooden toys and we especially love unique and personalised items. Tinyme.co.uk is a great place to shop for items like this as they make lots of different personalised items that make perfect gifts for children. They've recently updated they're very first product, the classic Personalised Name Puzzle which is what I'll be reviewing in this post. Don't miss the chance to win one yourself in my giveaway at the bottom of this post.
Tinyme personalised name puzzles come in lots of different designs and colours (check them all out on their website) and are suitable from 18 months onwards. They're beautiful, fun, practical and educational too.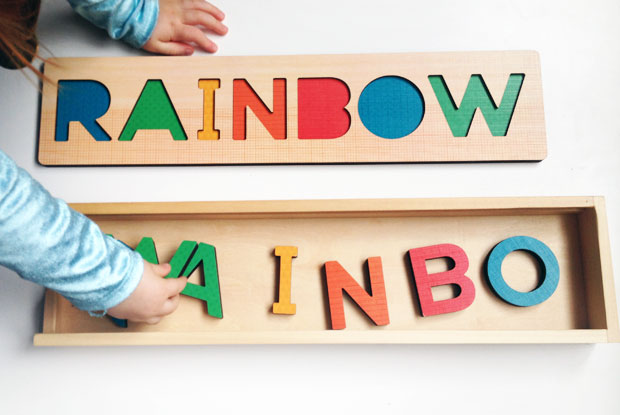 "When a child receives a keepsake, custom made puzzle with their very own name they feel special, loved and unique. We know they may not appreciate that they are developing fine motor skills, refining colour and shape recognition, learning to spell their name and improving their pack up skills… But they will feel oh-so loved."
When creating your personalised name puzzle, you first choose your design from the many options for all tastes, then choose your colour way, personalise with the name of your choice (up to 10 letters) and finally choose whether you'd like the free felt storage pouch or pay a bit extra for the wooden storage box that you can see in this post.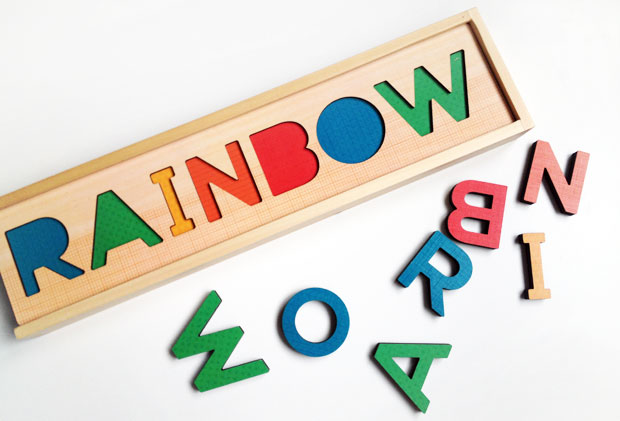 We chose the word RAINBOW as I wanted the puzzle to be for both my daughters and they're both rainbow obsessed. Unlike many of the name puzzles on the market, which come in all capitals, Tinyme name puzzles are made in title case (1st letter capital and rest of the letters lower case), which is the ideal way for a child to learn their name. I asked for our puzzle to be made in all caps as we didn't choose a name for our puzzle and I thought this particular word would look best in all capitals.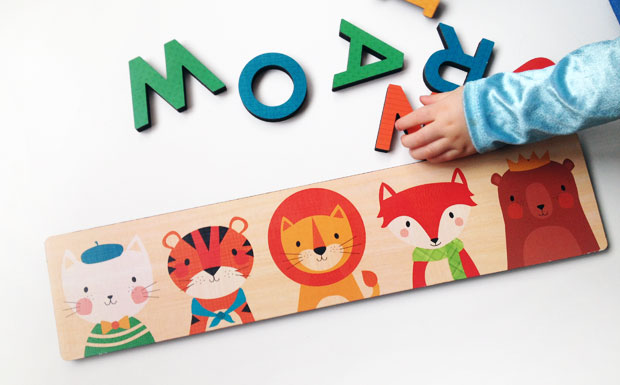 The details of the puzzle are lovely! It's got a subtle textured finish and has a clear protective coating to prevent scratching and make it easy to wipe clean if needed. The puzzle base, front and back of the letters and the surface the letters sit in are all uniquely decorated and look great. The letters themselves are large (the sizes vary but they are up to 55mm high) and chunky with a 9mm thickness, making them easy to play with for little fingers.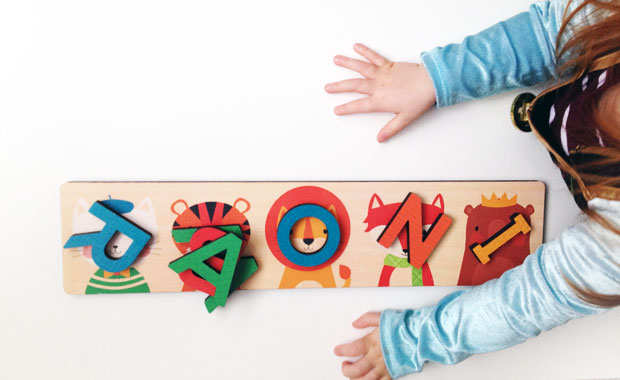 The back of the puzzle is decorated too — you choose this design as well. We have the Animal Fun design and, with the length of our word, we have gorgeous illustrations of a cat, a tiger, a lion, a fox and a bear. This adds an extra educational activity too and lots of fun for the girls.
The wooden box makes a great storage place for the letters and it looks great stood up on our book shelf too which is a nice bonus. The puzzle base becomes the lid and can be put on with either the letters or the illustrations facing outwards.
The puzzle is made from sustainable, plantation grown, FSC approved materials and has been independently tested and comply with international safety standards. It makes a lovely toy and keepsake for my children and I would highly recommend it to other parents. It also makes a great gift for special occasions like birthdays and Christenings.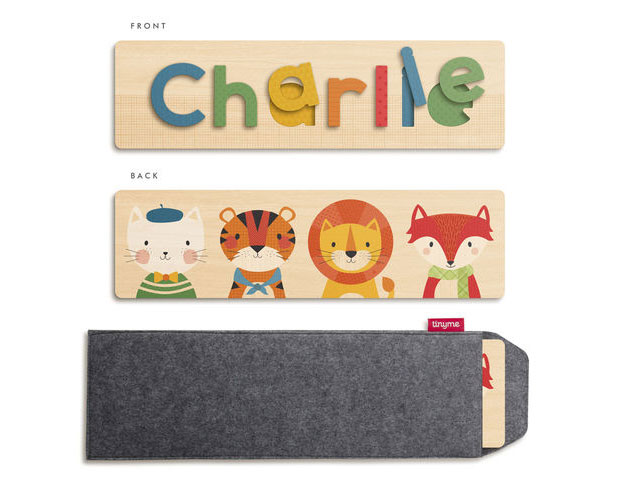 Giveaway – Win a Personalised Name Puzzle with a Felt Storage Pouch!

For a chance to win a Personalised Name Puzzle with a Felt Storage Pouch (Wooden Storage Box is NOT included in the prize), enter through the Rafflecopter below. The giveaway will end on the 10th of May 2018. Terms & Conditions apply. UK entrants over the age of 18 years only.
We were sent this item for this review. As always, all my reviews are 100% honest and all thoughts and opinions are my own.