Four Ingenious Storage Hacks for your Kids' Toys
|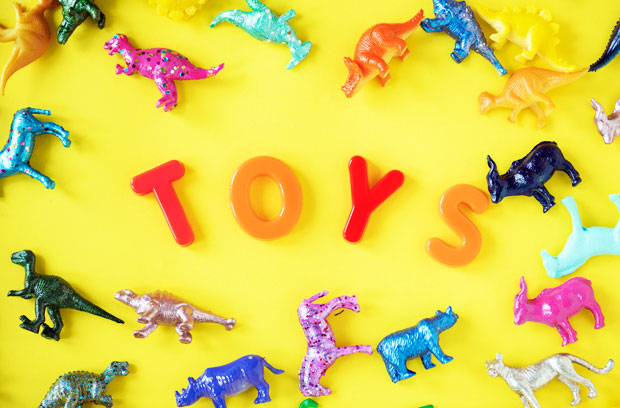 Four Ingenious Storage Hacks for your Kids' Toys
Kids have lots of stuff and lots of stuff more often than not equals lots of clutter. While as parents, we quickly adjust to the fact that our neat and tidy homes are but a distant memory, there are some really simple and affordable toy storage options out there which will make life easier when you're embarking on the end-of-day clean up mission. With the help of self-storage company Storage Giant, we've come up with some great tips to help you avoid tripping over any more toys! With a little imagination, some simple household items can easily be turned into clever storage solutions … and there isn't a wicker basket in sight!
If you're fed up of tripping over toy cars, a magnetic knife rack makes perfect storage for any matchbox collection. Popping the rack on the wall in a low down position means your little one can easily access them and might even have fun putting them to bed at the end of the day.
Try this:
Stellar Magnetic Knife Rack – Lakeland – £19.99
With plenty of pockets, a hanging shoe rack is a great place to store smaller toys, cars and Lego creations, and they can even house Barbies and action figures in their deep pockets. If you can, get your hands on a clear plastic one. This way, your little one can identify what it is they want without you having to empty out the whole thing to find one particular Lego brick. Alternatively, labelling the pockets could also work. Mounting on the back of a door also keeps the room and floor space relatively clear, something you don't get with toy chests and baskets.
Try this:
Whitmor Crystal Clear Over The Door Shoe Organizer – Amazon – £9.94
If you want to maximise wall space and get the toys up from off the floor, a stylish yet affordable option is to pop up some storage hooks and use them to hang canvas shopping bags. Each bag can be used to store different items e.g. soft toys, building blocks, books – with either different designs which act as labels, or stencilling on the front to note the contents.
Try this:
Great Little Trading Company Star Coat Rack – John Lewis – £18.00
Grey Bear Print Shopper Bag – Next – £4
If you're looking for a decorative and functional place to store books, look no further than a picture rail. With eye catching illustrations, books can double up as artwork on your children's walls by simply using a picture ledge as storage. Why not use a few and create a library corner in your the playroom or your child's room to encourage reading?
Try this:
Mousslanda Picture Ledge – IKEA – £5
Guest Article.