Children's Stay-On Bedding Tuck n' Snug Review
|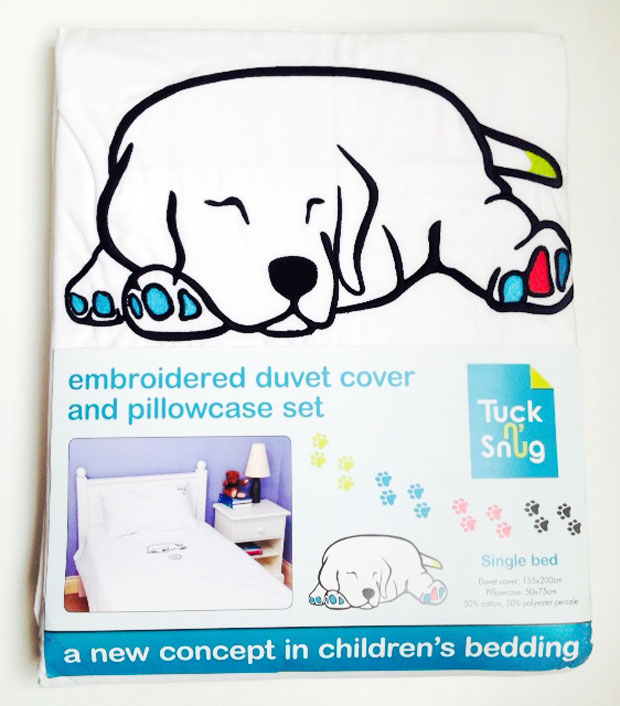 Children's Stay-On Bedding Tuck n' Snug Review
Once upon a time, a sleep-deprived mum called Annabel came up with a solution to a problem experienced by many children…
Little girls and boys move around a lot in their sleep — knocking their duvet and pillow onto the floor and waking up cold.
The solution is called Tuck n' Snug and it's a simple but effective invention. At first glance it looks like any other duvet cover but is designed to keep the bedding on the bed. It has put an end to the sleepless nights for both mother and child — and inspired Annabel to put the idea into production. Before inventing Tuck n' Snug bedding, the call of "Mummy" would summon Annabel to remake her three-year-old's bed throughout the night.
I remember that when I was little, I used to lose my duvet during the night and sleepily call my mum in from the room next door telling her I'd dropped my duvet. She would tuck me back in and then head back to her bed. It must have been so annoying and exhausting for her, especially as she had four young children and it probably happened to all of us.
My daughter is two years old and wakes up during the night because she gets cold when she's kicked off her duvet and can't get it back on. She doesn't call out for me to put it back on but instead gets up and crawls into our bed for some warmth. When her duvet stays on, she stays warm and is much more likely to sleep through the night.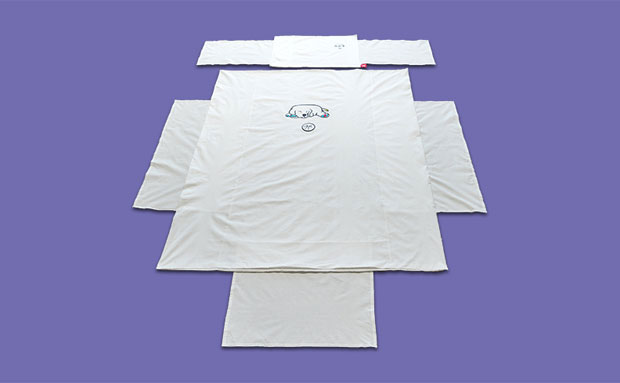 I think that the Tuck n' Snug solution is a great idea and I love that they look just like normal duvet covers but just have hidden flaps that keep everything in place. There are no zips, no buttons, no Velcro and the sheets let children climb in and out of the bed and move around without the risk of the duvet or the pillow falling off.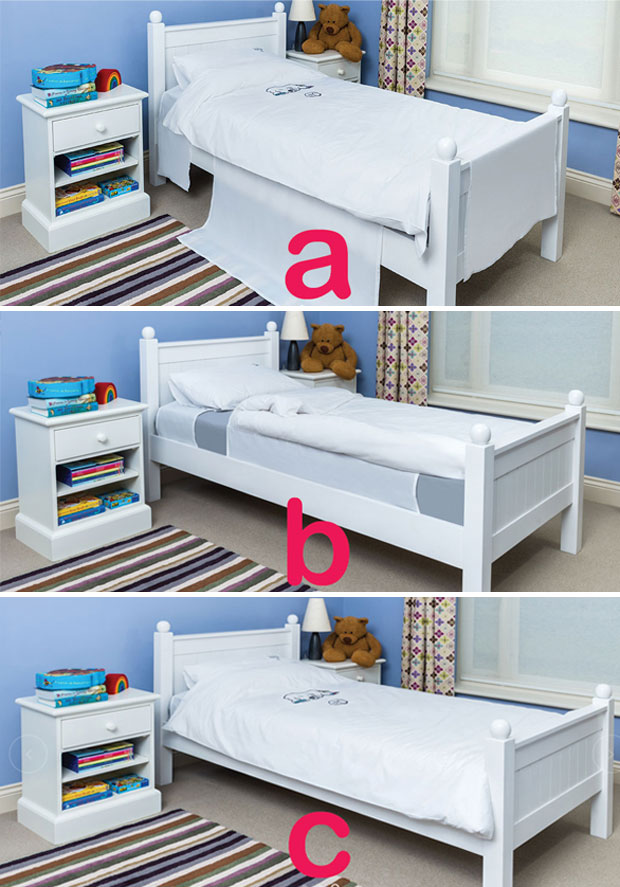 The bedding is really easy to put on:
a. Allow the three fabric flaps on the sides and end of the duvet cover to hang over the edge of the bed. Do the same for the two flaps on the pillowcase.
b. Tuck the flaps underneath the mattress as shown in picture b. The bedding is now held in place.
c. Smooth down the duvet cover to conceal all flaps, giving the appearance of a standard duvet cover
—
as shown in picture c.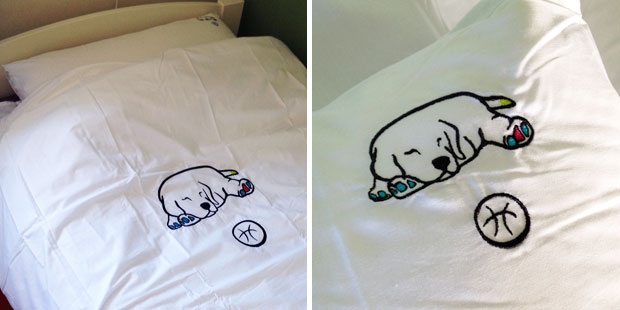 Tuck n' Snug products are made in Britain and invented, designed and packaged here, too. They will be available in stores soon but in the meantime you can buy them online here. Further designs are on their way — in both toddler bed and single bed sizes. Prices start at £39.95 which I'm sure most sleep-deprived parents would be happy to pay for a better chance of their children sleeping through the night.
Currently there are two designs to choose from — a puppy one and a kitten one — and two more coming soon — 'Night-time Numbers' and 'Animal Antics'. All design are available to fit toddler beds and single beds and each set has a duvet cover and a pillow case.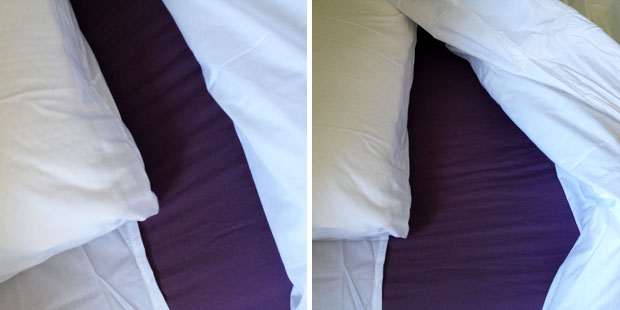 The quality of the fabric feels lovely and soft and the bedding looks great! The thread count is 200 and the fabric is an easy care type that washes well and does not need ironing.
The only thing I would change is to make it open a bit wider on the side so that it's easy for an adult to climb in too. We always read together in bed and I always get in under the covers too but the Tuck n' Snug will not allow me to climb in easily. Other than that, the bedding is perfect and definitely helps keep duvets on and children warm — and asleep! — throughout the night. I can't wait to see what other designs might come — I would love to see some more coloured options!
We were sent this product for this review. As always, all my reviews are 100% honest and all thoughts and opinions are my own.