PUKACA Dinosaurs Paper Toys DIY Paper Craft Kit Review + Discount
|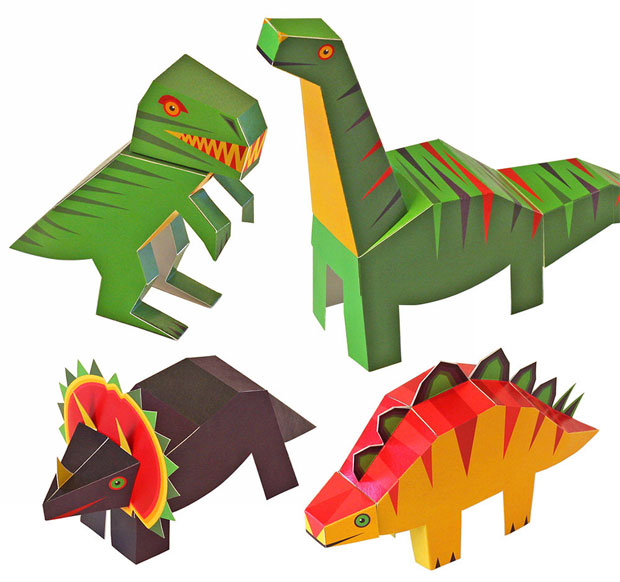 PUKACA Dinosaurs Paper Toys DIY Paper Craft Kit Review + Discount
Here's a product that combines crafts with toys! This is a set of four dinosaurs that you make yourself by cutting, folding and glueing together pieces of printed thick paper. Then you have four lovely dinosaur toys to play with that you have built yourself.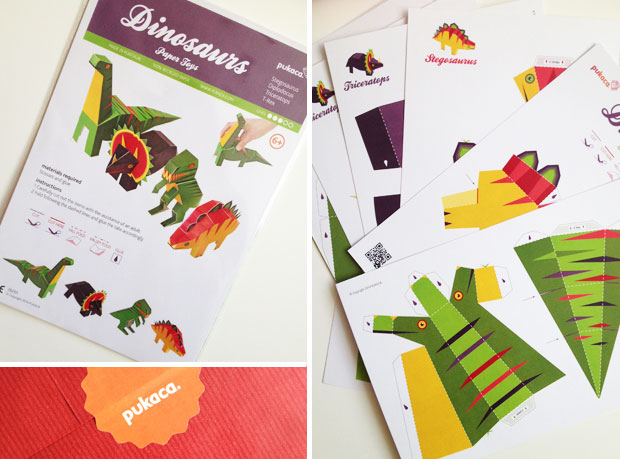 The kit contains nine pages of high quality 100% recycled matte card with four 3D paper toys. There are other animal, creature and things sets to choose from but this one contains four dinosaurs — a diplodocus, a triceratops, a stegosaur and a T-rex. Each Paper Toy stands between 4″ to 7″ high x 5″ to 10″ long, 10 cm to 18 cm high x 13 cm to 25 cm long. All you need is scissors and glue, then you can get started creating these dinosaurs to play with.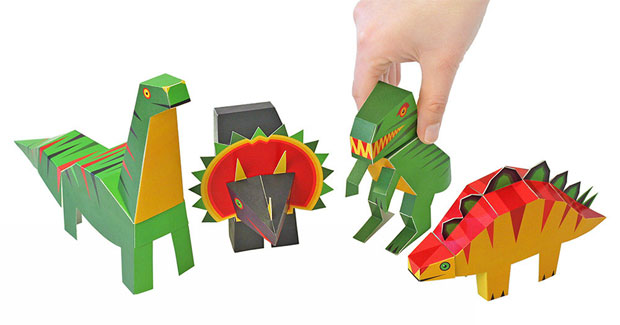 These are really good to have in for a rainy day or to send as a gift to someone. Since they don't take up much room before they have been assembled, they're really easy to store and post cheaply. I recommend these for kids aged 6 and up. They're quite detailed and fiddly to make so smaller children would lose their patience, I think. Of course, an adult can help make them too.

Our stick glue wasn't strong enough to hold the card together but we were keen to build the dinosaurs so just used plain tape which worked well too but they do look neater when glued together. I need to remember to pick up some better glue next time we're near a craft shop.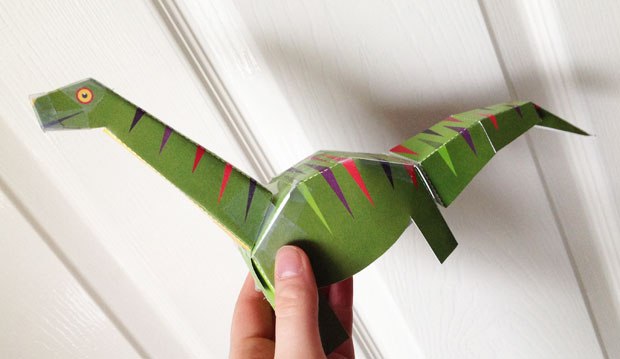 The PUKACA Dinosaurs Paper Toys kit costs £8.00 and all orders are sent by Priority Mail.
Exclusive Discount Code
If you are shopping for unique baby and children's items from Loubilou you can enjoy 10% off with my exclusive discount code below. Just enter the code at the checkout to enjoy the discount.
10% off discount code: 'mumreviews'
We were sent this product for this review. As always, all my reviews are 100% honest and all thoughts and opinions are my own.