Elou Cork Toys Review | Envirotoy – Full Plastic Free Toy Shop
|
Elou Cork Toys Review | Envirotoy – Full Plastic Free Toy Shop
Envirotoy is the toy shop of my dreams — a completely plastic free toy shop. They only sell 100% plastic free toys with plastic free packaging and all the postal materials are plastic free and recyclable too. How wonderful!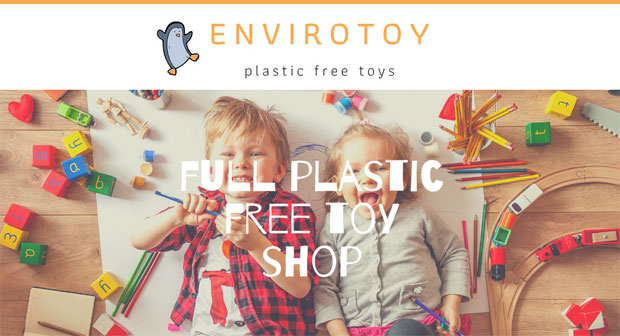 Envirotoy was formed in 2019 with the aim of reducing the amount of plastic still used to manufacture children's toys — a figure which currently stands at 90%. They have a lovely range of plastic free toys with plastic free packaging, anything from bath toys to a doctors set — all with free and next day delivery options to the UK.
Envirotoy recently got in touch to see if I was interested in reviewing some of their toys and we've had a look at a few of the products from a new range of cork toys which is very different from most toys out there. Read on to find out more.
Elou Cork Toys Review
Elou toys is an innovative and sustainable collection of cork toys. They are 100% natural and 100% recyclable. The material will help young children to feel close to nature from a young age!
When I first thought about cork as a material for toys for young children, I wasn't sure how it would work but as soon as I had them in my hands, I knew they were amazing. Cork is a fantastic material with environmental benefits as cork is very sustainable, but it's also great for toys as it's light, shock resistant and really hardwearing.
The Elou range includes lots of items, including building blocks and aeorplanes and much more.
We've been testing the following products:
Elou Shapesmat Cork Toy
Elou Peeples Cork Toy
Elou Bubbles Cork Toy
The Elou Shapesmat is a flexible roll-up baby play mat made from cork which is supple and durable. The mat features lots of colourful shapes in different sizes (triangles and circles) to provide your baby with visual stimulation.
It's a nice size for a baby to sit on or lay on to play or relax or do tummy time. My youngest daughter has just turned one and she loves sitting on this mat to play with her other Elou toys. It's comfortable, fun and looks great too! It would fit into any home decor without looking too much like a baby item as its colours are very neutral. The Elou Shapesmat is suitable from birth.
The Elou Peeples are a mixture of cork items that you fix together and balance on each other to create shapes and towers. This set is recommended from 24 months+ according to the box but all three of my girls play with them (aged 1, nearly 4 and 6 years). The set includes three larger cork shapes that resemble either shoes or avocado halves and two cork balls in red and yellow.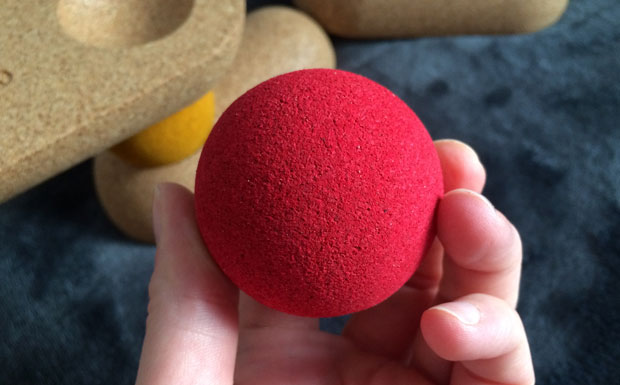 You can fit a ball on either side of the larger shape and keep stacking and balancing. The balls are also great for rolling or for practising throwing and catching. We use this set in combination with the Elou Bubble toys (below) or on its own.
My baby (maybe toddler now!) enjoys putting the balls into the other shapes, practising her fine motor skills. I wish there was a third ball so each larger shape could have one.
The Elou Bubbles set consists of four cork "bubble" shapes that you can stack and balance. They all have a bit cut out of them to fit the next ball and to help them balance.
We use these as a set on their own and together with the Peeples to create larger towers and shapes.
All my kids love playing with this set too and both sets together. This one is also recommended from 24 months+ but there are no small pieces in either set.
Please see some action shots below!
My three girls have put the toys' durability to the test and the quality seems great! I can't believe how sturdy these cork toys are and am now very much sold on the idea of using cork for children's items.
We were also sent a Lanco Nemo the Fish which is a 100% natural rubber tropical fish bath toy. We don't use it in the bath but my girls love that it's a clownfish like Nemo and the fact that it squeaks!
Products provided for this review. As always, all my reviews are 100% honest and all thoughts and opinions are my own.