Melissa & Doug Rainbow Caterpillar Review
|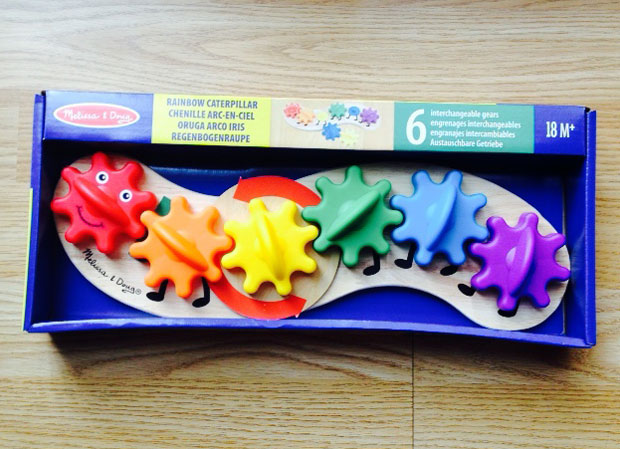 Melissa & Doug Rainbow Caterpillar Review
I bought this on a whim the other day when I was searching for rainbow children's books on Amazon. I couldn't really find any books with rainbows but this was suggested to me and it looked like a toy that I — I mean my daughter — would really like!
We love wooden toys, bright toys, interactive toys and educational ones and this seemed to have it all and only cost £8.00 so I bought it.
It arrived a couple of days after purchase which was nice and quick!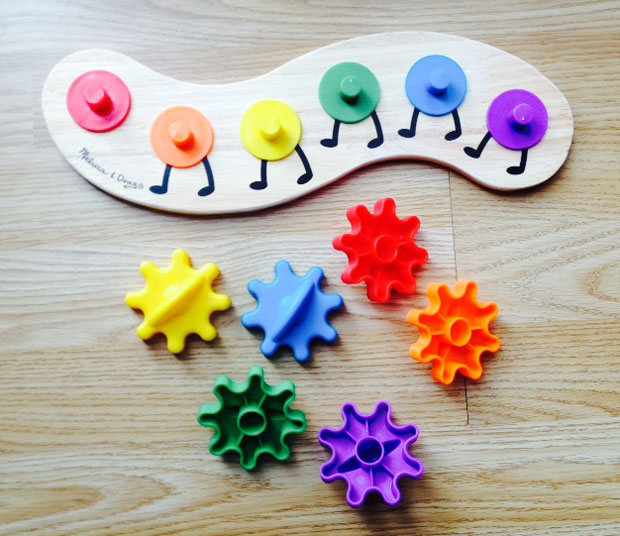 The toy is a wooden board with six interchangeable colourful plastic gears. The chunky board is shaped like a caterpillar and has caterpillar feet painted on it. The red gear is the head/face of the caterpillar and looks really cute and happy!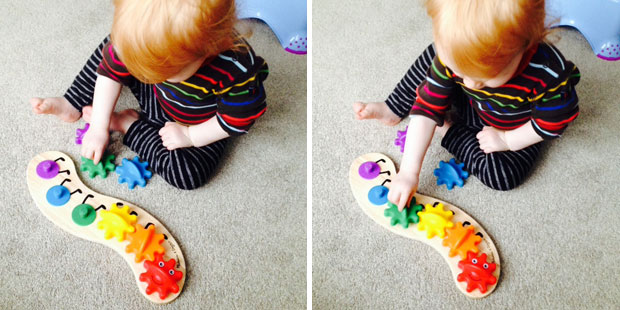 The gears are sturdy and the colours are vibrant and bright. I love the rainbow colour scheme and it's perfect for my daughter who is 18 months old and obsessed with rainbows! Every time she sees one or a colourful stripy pattern she exclaims: "RAINBOW!"
It's a simple but brilliant toy that's really fascinating for toddlers as they discover the functionality as the gears move. The gears are really easy to spin and toddlers will soon learn to place them on the matching pegs. You can spin the gears really fast or really slow — you decide! You can play around with the colours and practice their names and the toy also promotes hand/eye coordination and fine motor skills.
The wooden board was slightly chipped on one end (which could have happened in transit) but other than that this toy is quite perfect! It's exactly what we wanted for this stage of playing — something fun, bright, interesting and rainbow themed!
Here's what it looks like when you use it:
We bought our Melissa & Doug Rainbow Caterpillar from Amazon.co.uk.