Hasslacher's Hot Drinking Chocolate Review
|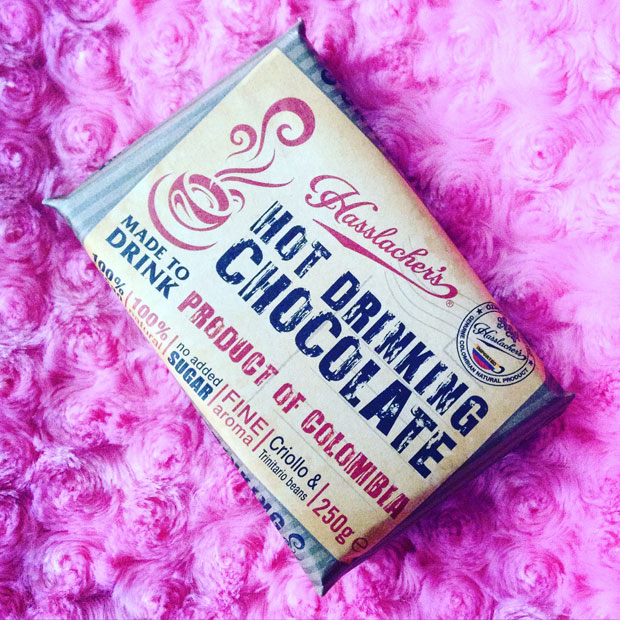 Hasslacher's Hot Drinking Chocolate Review

I received this beautiful bar of proper chocolate from my husband on my birthday and it's amazing! Hasslacher's Hot Drinking Chocolate is a chunky bar of Colombian chocolate — 100% natural and with no added sugar. It's lovely, deep and rich chocolate made for making proper hot chocolate. Real hot chocolate demands the real thing — real chocolate melted into milk.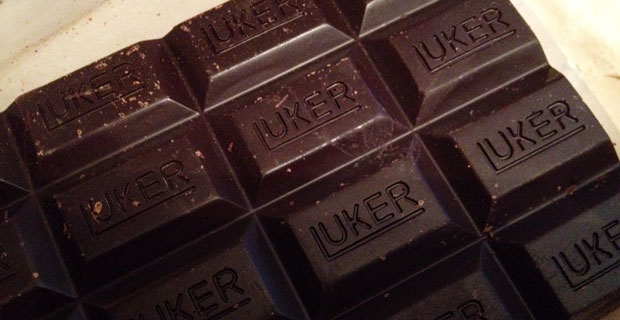 This solid bar of Colombian drinking chocolate from Hasslacher's is a unique tasting 100% gourmet hot chocolate made in Colombia where the finest native South American Criollo and Trinitario beans are grown. Hasslacher's is probabably the only chocolate brand sold in the UK that is made entirely where the beans actually grow. The rare beans used are superior in flavour and constitute only 7% of the total world cocoa produced each year.
Not only does this provide a unique, high quality chocolate, but it also provides local employment, improves traceability, creating a more sustainable and robust fair trade mechanism. The beans are bought directly from the farmers and growers without any middle men.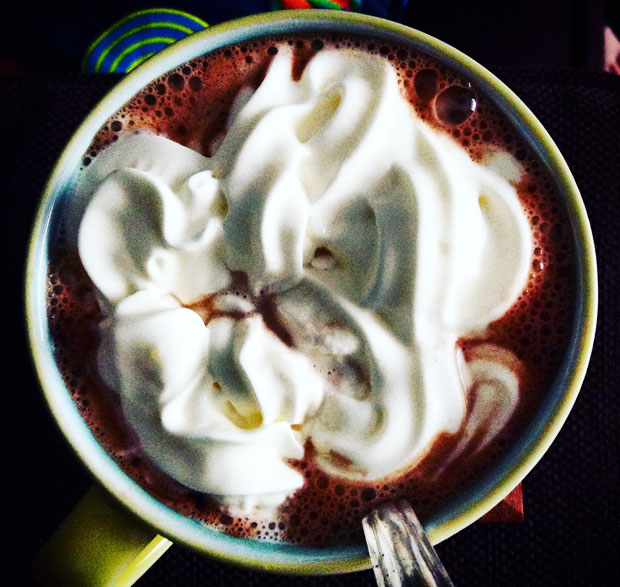 "Hasslacher's Hot Drinking Chocolate's deliciously wholesome flavour is made to a secret recipe that has been a family favourite in Colombia since 1906. Nearly half a million of these bars are made and sold in Colombia every month making it their favourite national drink."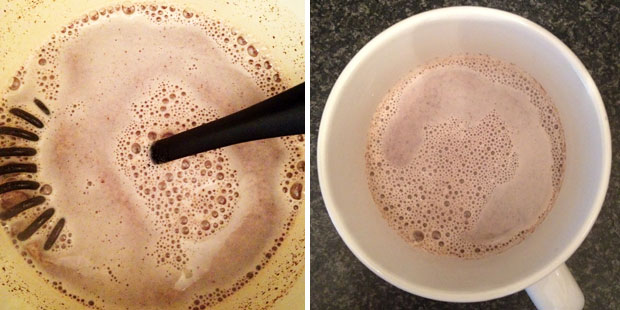 How to make a delicious Hasslacher's Hot Chocolate:
Place chocolate in a pan and melt on a low heat.
Add a small amount of milk and stir until combined.
If you want to sweeten your chocolate, add sugar or other sweetener.
A pinch of salt is lovely too!
Pour in remaining milk and gently stir, then whisk until smooth.
Heat until the perfect temperature.
Serve with lots of whipped cream if that's your thing and enjoy.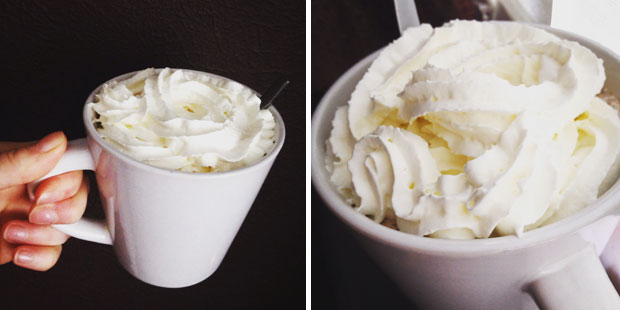 The taste of a proper hot chocolate made with Hasslacher's is superior to any other hot chocolate I've ever had.The liquid, smooth chocolate has a deep, dark and rich taste that is amazing. It makes a lovely contrast to the mountain of cold whipped cream that I love to top it with. Simply delicious!
I love that you can flavour your hot chocolate the way you want it. You can have it sweet or bitter — you decide. You can add flavourings such as mint, coffee or cinnamon if you wish, too.
The chunky chocolate bars (there are two layers in the package) are very generous and you only need two small chunks for each cup. I've had loads of these hot chocolates since my birthday in early December and I've still got lots of chocolate left.
It can be a bit difficult to break the chunks off the bar so next time I might go for the Hasslacher's Hot Drinking Chocolate Disks in a tube (see above) instead. You can also get chocolate flakes that are also easier to use and quicker to melt.
Find out more on the Hasslacher's website where you can find local retailers, too. You can also buy Hasslacher's Hot Drinking Chocolate online from Amazon.co.uk.