Hello Sunshine! Blue Channing Aviator Sunglasses Review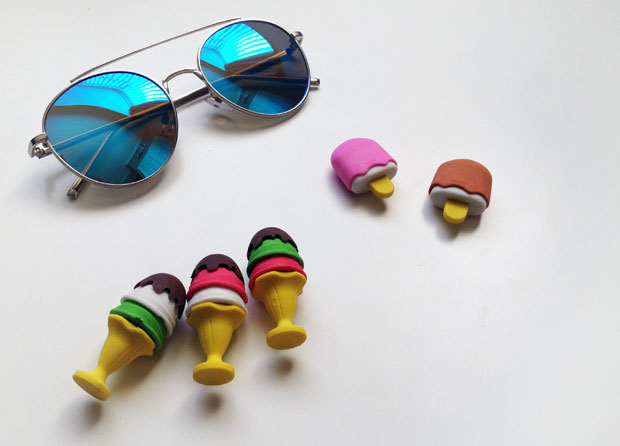 Hello Sunshine! Blue Channing Aviator Sunglasses Review
When it comes to sunglasses, I love colourful and fun options. I've always wanted a pair of metal framed aviator style sunglasses but have never found a pair that suits me within my budget. Spring is near and the sun is already shining brightly some days so it was time to find some new sunglasses for myself.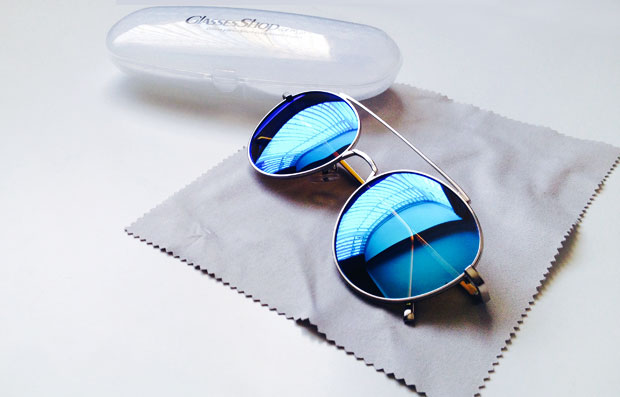 I came across these Channing Aviator ones from GlassesShop.com and took a chance. They are a unisex style so I thought they'd be a good fit for most and the blue glass looked so amazing that I could not resist them.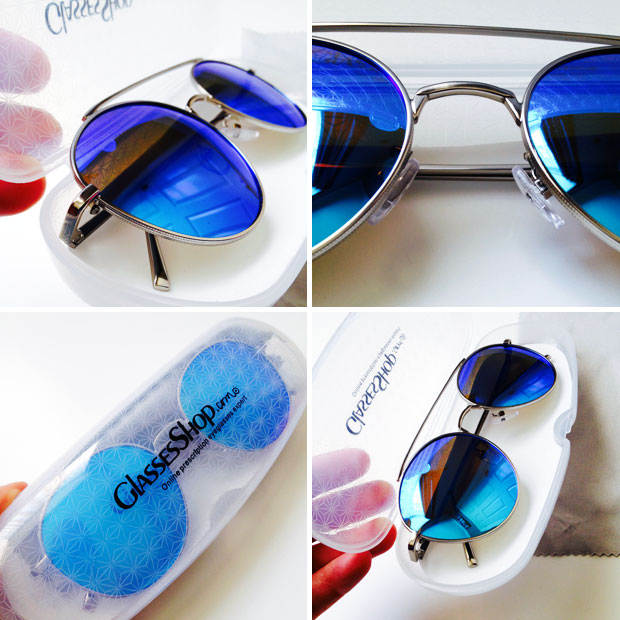 The sunglasses have thin but sturdy silver frames (that look slightly coppery in some lights) and really vibrant blue mirror lenses. You can also choose prescription sunglasses if needed. I don't wear eyeglasses as I don't have any sight problems, so I just wear regular sunglasses.
The delivery time was quite long — a few weeks — but the sunglasses came beautifully packed in a protective slim case complete with a cloth to keep them shiny and clean.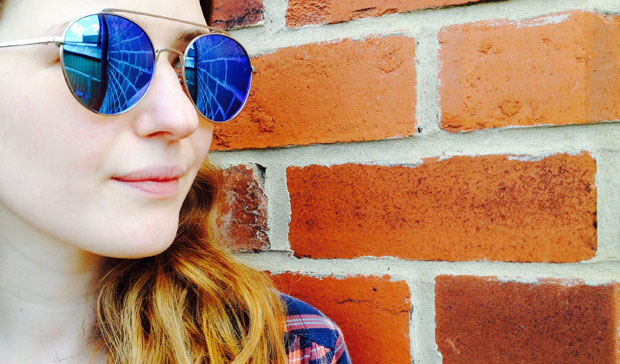 Sometimes I find that budget glasses aren't the most comfortable but these really are. They fit my nose and ears perfectly so I don't even feel that I'm wearing them. I love the blue lenses! They look fun and quickly add colour to any outfit. The world does not look blue through these lenses but a kind of sepia like most sunglasses.
Find these sunglasses and many more eyeglasses online at GlassesShop.com. These are also available in gold frames with black lenses.
Product provided to me for this review. As always, all my reviews are 100% honest and all thoughts and opinions are my own.