Hersey & Son Silver Fairy First Tooth Box Review
|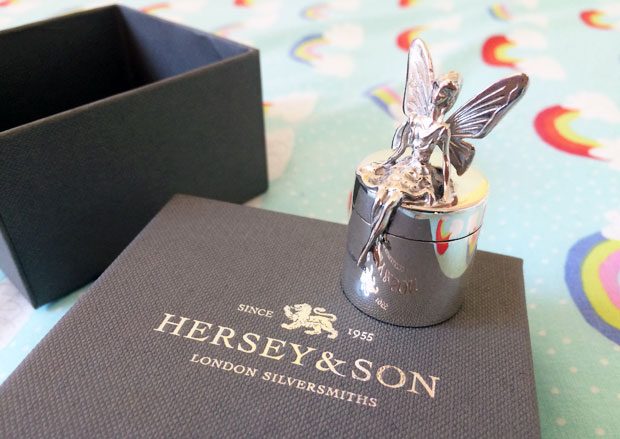 Hersey & Son Silver Fairy First Tooth Box Review
My eldest daughter will be six years old soon and that's the age when kids start loosing their baby teeth. This is something that my daughter was a bit concerned about so I've been trying to explain it to her and reassure her that it will not be painful. We've spoken about the story of the Tooth Fairy and what that means. I'd been looking for a way to make the whole loosing-your-teeth-process a bit more exciting and a little while ago, I came across the perfect product that I know my daughter will absolutely adore…
It's the Hersey & Son Silver Fairy First Tooth Box. It's a teeny tiny sterling silver box that is absolutely beautiful. It's a round box with a solid silver box lid with a cute little fairy sitting on top. The fairy is cast in solid silver as well. The box has been hallmarked around the edge of the box by the London Assay Office.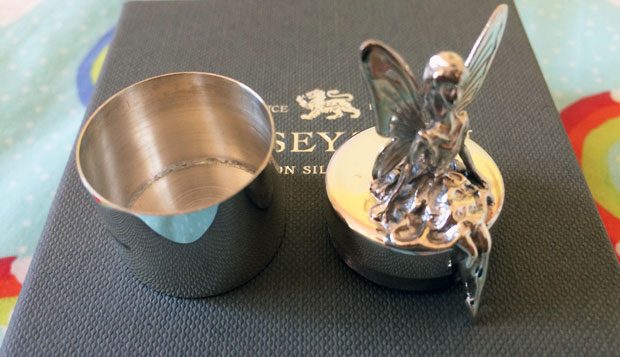 It's 47mm high from the base of the box to the tip of the fairy wings and makes such a sweet gift to celebrate the special occasion of a child starting to loose their baby teeth. It's makes a cute ornament for a child's bedroom too and can then become a keepsake to store special small items like your child's favourite jewellery when they've grown up.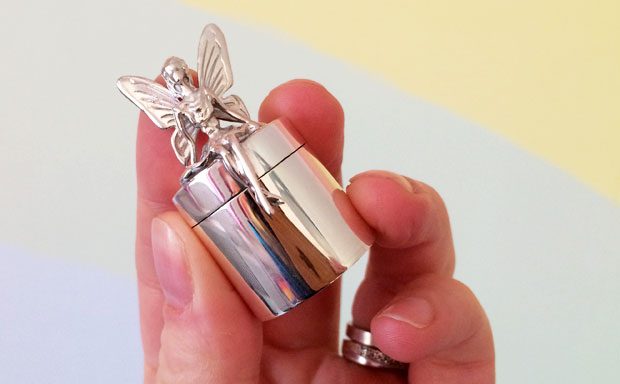 You can have the box engraved too with a name, date or special message if you wish. The Silver Fairy First Tooth Box come gift packaged in a Hersey Silversmiths grey fabric pouch and their signature box and also comes with a cleaning cloth and care instructions.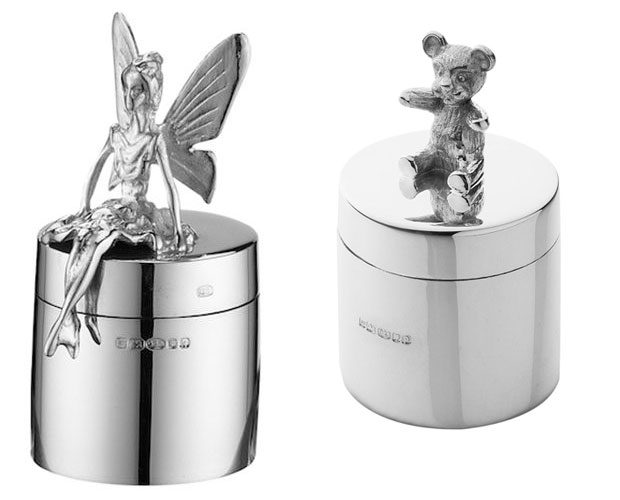 What a great gift! Perfect for a special occasion. There's also a teddy bear design available if you prefer teddies over fairies. My girl loves fairies though so I know she'll be over the moon when she sees this!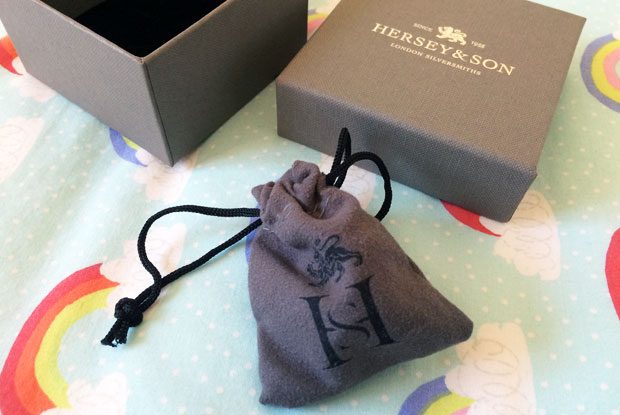 About Hersey & Son:
Hersey & Son is one of the few remaining traditional silversmiths in the UK. It's a Father & Son business that's been making jewellery in the UK since 1955. Michael Hersey established the business in 1971 having served 16 years as a silver spinner in Soho and Clerkenwell, starting as an apprentice at William William Comyn's workshop in 1955. His son, Stewart, joined him in 1981 after training as a silversmith. Today the company are a team of silver spinners, silversmiths, polishers and engravers as well as a friendly bunch. Hersey & Son are members of the National Association of Jewellers, so you know you are purchasing from a genuine company. The products are hallmarked by the London Assay Office.
You can engrave your purchases and all gifts come packaged in a signature Hersey Silversmiths grey presentation box, making them ready to give to a loved one. Enjoy shopping with free delivery and sign up to the newsletter to enjoy 10% off your first purchase.
This item was gifted to us for this review. As always, all my reviews are 100% honest and all thoughts and opinions are my own.