Home Insurance – How You Can Make the Most of It for This Winter!
|
Home Insurance – How You Can Make the Most of It for This Winter!
From the moment winter starts making its appearance, we become surrounded by many potential accidents caused by some of its mad storms, heavy rains and cold temperatures. Yet accidents related to natural causes like 'weather' can carry one of the most irrefutable consequences.
Therefore, before you get immersed with any property damage or with any expensive repairs that automatically comes with it, let's first check whether your home is confident to challenge any surprises winter might bring. As well as checking whether your house insurance is prepared to protect you with its shield during tough times. There are websites like theaa.ie which compare home insurance quote online from different Irish Insurance provider to know which suits you best within your budget.
If you're looking to renew your life insure check out this post on my blog that looks at how to find the best life insurance with free gifts.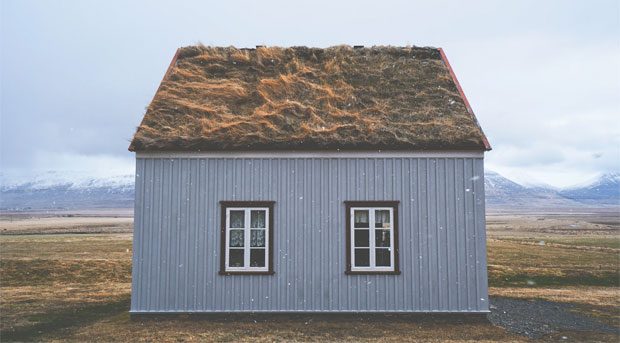 The good news is that there are still solutions which say 'No' to these kinds of problems carrying out firm promises for you to stay relaxed this winter. Here is a list of how you can avoid these types of traps that could cause problems.
It doesn't matter if you're insured directly or through a vendor similar to onesureinsurance.co.uk, it is more than important to tell your insurer about any kind of building work, no matter how small or big your building work is. You'll have to inform your insurers what's going on so they can provide you with appropriate coverage during the works. Otherwise, they may not be able to do that if you didn't inform them in advance about your construction plan.
If you are planning for any long breaks this winter then confirm whether your insurer is okay with your home being left empty or not.While some insurance companies say that the property should not be left for longer than 30 days, yet other companies even specify shorter periods.
Many people look up for some extra sources of income, especially when it's time for Christmas shopping during the winter. While some people open up another gate of income through renting an extra room in their home to a tenant, keeping in mind the government's allowance of €8760 a year to be earned before any tax comes due. And more importantly, before you start with any renting procedures make sure you check if your home insurer is totally fine with that. Besides, inviting another person to settle in your home might affect the way you present risks to your insurer. So doing any of the mentioned above without their approval might, unfortunately, cancel or invalidate your cover.
Under-insuring is also classified as one of the most problematic issues to deal with when it comes to home insurance policies. It mainly reflects when people undervalue or misinterpret the cost of rebuilding their home or have undervalued its contents. For instance, if you have told your insurer they are worth €30,000, but in reality, your home's contents are worth €50,000. In this case, it doesn't imply that you'll get up to €30,000 if you made a claim. In fact, many insurers would say that you did not give provide them with accurate information and might cover your claim at a lower amount to match that or even decline it completely. Here's the key: double-check every room's pricing and measure all of its contents reasonably. Also, don't forget to sensibly match your insurance policies with them. Nevertheless, if you go with over-insuring then you might get charged for paying more cover than you actually need.
Insurance companies assess your risk based on some of the security extras you add to your home, such as security cameras, powerful alarms, etc. In this case, you should always inform your insurer if any of that changes. Avoid misleading your insurer on that matter so you can always stay protected with a policy that matches your home's risk rate.
A very recent survey, 70% of homeowners admit ignoring small damages in their home until they eventually become significant problems that need to be instantly fixed. It suggests you check for any missing or damaged tiles in your roof as water damage can spread widely and you don't want rain getting in, especially during this season of the year (winter). As well as sweeping your chimney. In fact, unswept chimneys show an increased risk of fire accidents. Remember to sweep your chimney before you light it up during cold nights, clear out gutters and drains, secure any wobbly fences, get your boiler serviced, check the taps, and check if your doors and windows can prevent the wind from sneaking through. Always consider any damaged faults in your home to prevent any possible risk. In this way, you can avoid paying any excess by simply doing some maintenance.
As you have read through this article, you will start to see why pinning down broad consideration of any potential risk that exists in your home proves positive results in your life and in your overall insurance coverage when problems happen. This has to do with all of the six reminders listed above. After all, never forget to bring these six facts into action so you can keep your hands out of any potential troubles.
Guest Article. Contains a sponsored link.