How to Add Colour to Your Home (without Painting the Walls)
|
How to Add Colour to Your Home (without Painting the Walls)
A home with a bit of colour is more fun and interesting than a blank canvas but it's not always practical to paint the walls or add wallpaper. Wallpaper is hard work and you might not be able to decorate due to renting a property or having a newbuild (you're not supposed to do anything to the walls for about a year after moving in, to let the house settle first).
Below are some ways to add colour to your home without DIY or paint. Quick and easy details that will add pops of colour to your home.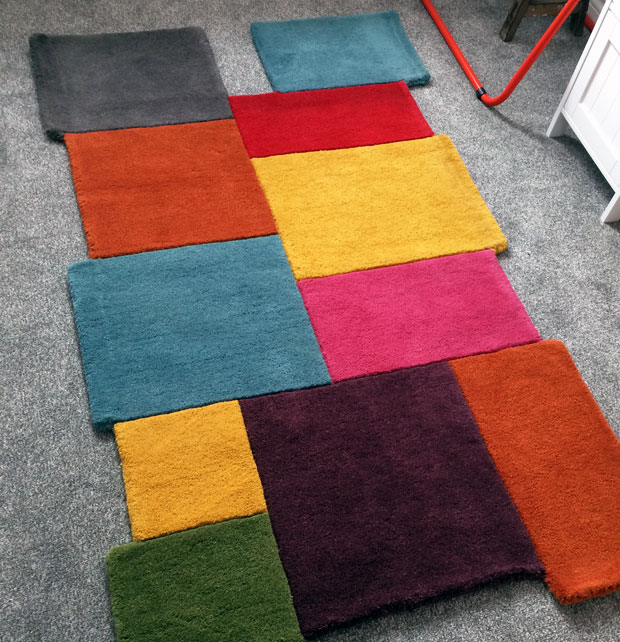 Adding a fun rug must be one of the fastest and most effectual ways to add colour to a room! It covers a large area and can add lots of colour and texture to a room in seconds. We have a new rug from Land of Rugs and it's so bright and has made our guest room much more interesting!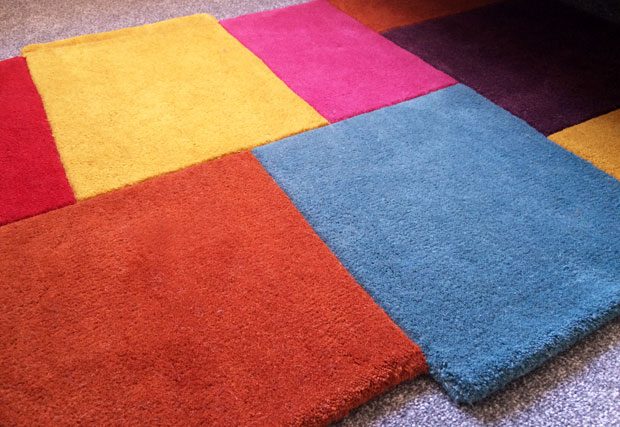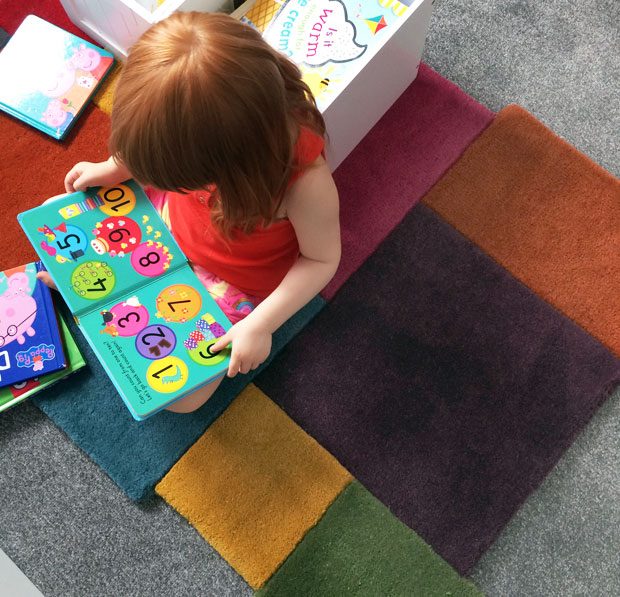 This one is called COLLAGE MULTI RUG WOOL  and is available in lots of different sizes. We have the 90 x 150cm option. I really like it and, though it's not childish in any way, the kids love it too thanks to the bright pops of colour.
I've used art a lot in our newbuild to add colour to our otherwise white walls. Artwork can easily be changed as needed/wanted and adds personality and colour to any room that needs a bit of something to not look bland.
You can use textiles in many ways to add colour to your home. Throw cushions and blankets work wonderfully on sofas and beds and curtains can make a huge difference too! Play around with different options for the different seasons to keep things interesting and try to find a red thread but don't be to matchy-matchy.
Lamps can add colour too! The actual lamp itself or the bulb can be colourful. I love an orange glow to a bulb in a living room for when you're relaxing at night and I also love large colourful ceiling lamps hung over dining tables.
Flowers and plants are good for the air in your home, look great and they all add colour. Go for green or something more vivid and place pots and vases around your home for a healthy and colourful place to live.
Buying new furniture is a bit more of an investment but if you need to buy something new, consider going for something more fun and unique than the standard grey white, black, beige and brown shades if you're looking to create a home that is more interesting and colourful!
Collaborative post. The featured rug above was gifted to me for this post and I have been compensated for my time to write this article.