How to Create a Fun & Functional Desk Space for your Child
|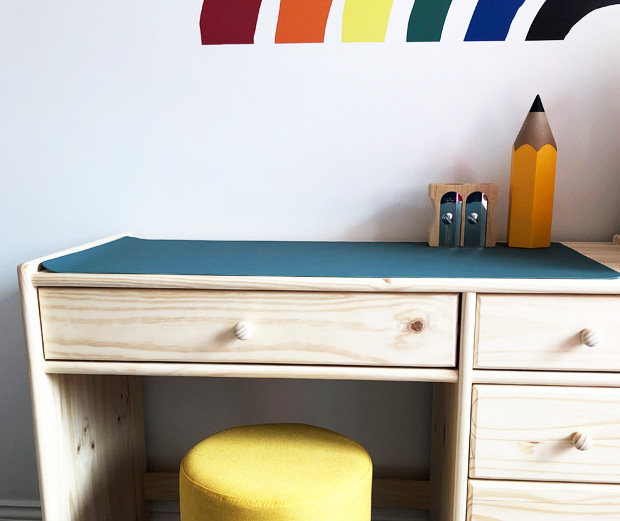 How to Create a Fun & Functional Desk Space for your Child
There comes a time when children are ready for their own work and craft area and, this year, we've reached that stage with our oldest daughter.
Last year, our two oldest girls stopped sharing a room which means they have more space to utilise and we felt that it would be good for our eldest to have an area for homework and crafts in her room that she could use whenever she wanted. With two younger sisters who can be quite crazy and noisy, a space of her own is definitely necessary!
Before you just buy the first desk you come across, there are a few things that are good to consider when you want to create a fun and functional desk space for your child. Read on for my tips…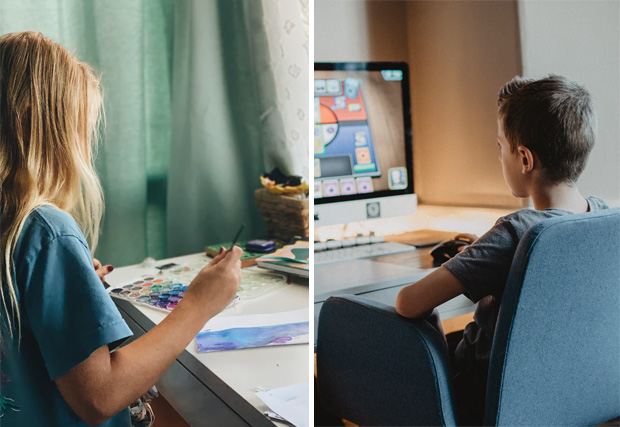 Think about how the desk will be used and future proof
When choosing a desk, keep in mind what your child will be using the desk for. Some kids might only use it for homework, while others are really into drawing/painting/crafts and some will need to be able to fit a computer for school work or for playing computer games. It all depends on the interests and age of your child.
For us, the desk use is currently mainly for drawing, crafting and homework but when we chose the new desk, we went for a size that will accommodate a laptop if needed in the future. Future proofing the work space is a great idea as it will save you money and time. We went for a full-size desk that can be used by children and adults so it will not be outgrown. We also choose a neutral wooden design that goes well with other furniture in the room and that will not go out of style or be too childish in a few years.
For a chair, we went with a padded stool as we wanted it to fit under the table to not take away any floor space. When our daughter is older and no longer needs lots of floor space for playing, we might get a proper desk chair instead. I would recommend a proper desk chair for older children who spend more time working on computers.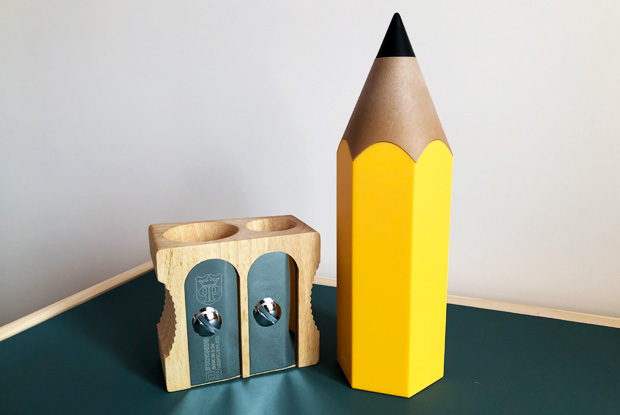 Plan storage and make it fun
Before browsing desks, talk to your child and plan what kind of storage they want and need. Again, this will depend on how the desk will be used. For us, it was important that the desk had drawers so that my daughter could store lots of craft materials, pens and activity books in her desk.
To make the most used pens easily accessible and for a fun decoration we have these wonderful unusual desk organisers from Red Candy. It's a huge double pencil sharpener pen pot and a pencil that opens up to hide a collection of pens. They look amazing and are a perfect way to store pens and add a bit of fun too. Red Candy is the best place for quirky and stylish homeware items and gifts and one of my favourite places to shop.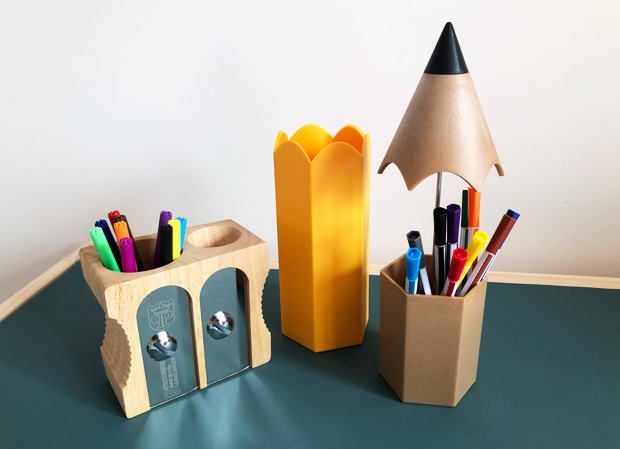 Other storage solutions you might need to think about include where to store technology, folders, books and a school bag. Make practical choices and think about all the storage needs before purchasing the new desk.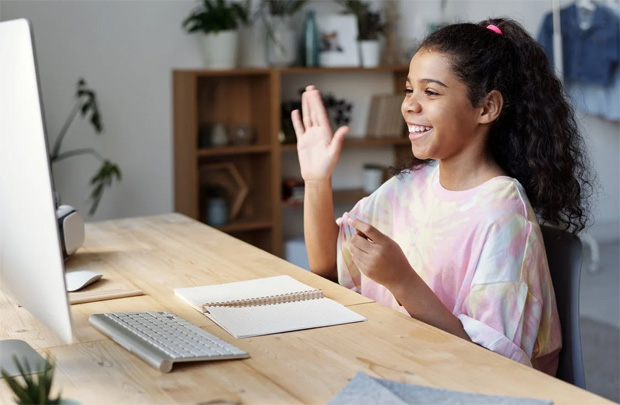 The correct storage will make it easier for your child to keep their desk space tidy. It's a skill that goes hand in hand with having your own work station in my opinion. Other things you can do to help your child look after the desk is to add a small bin to get rid of any rubbish straight away and to use a protective mat on the work surface. We got a reversible waterproof desk mat that protects the wooden desk from damage and is easy to wipe clean. Our daughter also loves that it's dual sided so that she can change the colour. Originally, she had requested a colourful desk but we couldn't find one that ticked all the other boxes so this was a good compromise.
Our daughter is so pleased with her new desk space and uses it daily for different projects.
The desk organisers from Red Candy were kindly gifted to us.