How To Enjoy The Best Books of the Year – Anytime, Anywhere
|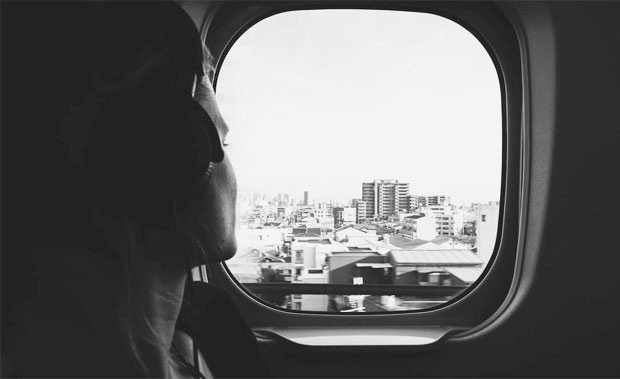 How To Enjoy The Best Books of the Year – Anytime, Anywhere
Goodreads has recently announced the winners of the 2016 Goodreads Choice Awards which is the only major book awards decided by readers. One way to easily enjoy books is to listen to audiobooks — this lets you read anytime and anywhere, even whilst you're doing other things such as driving or household chores.
Enjoy the best books of the year by signing up for Audible and get a free 30 days trial that lets you enjoy your first book completely free. After the trial you only pay £7.99/month. You get 1 book credit every month to redeem for any audiobook of your choice.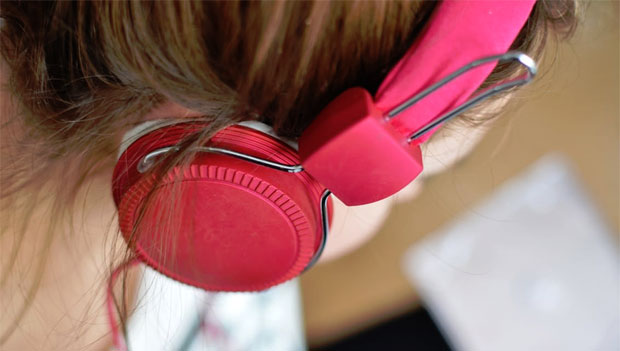 You can cancel anytime and after the trial you only pay £7.99 per month for a monthly audiobook. You can choose from the world's largest selection of audiobook titles — more than 200,000 and of course many of the winners of the 2016 Goodreads Choice Awards are available.
Once you've chosen your book, you download the free Audible app and your purchased books will be waiting in your library to listen to anytime, anywhere. Just press play and enjoy!
Get Your Free Audiobook Now
Head over to Audible and sign up for a FREE 30 day trial to get an audiobook completely free. Enjoy!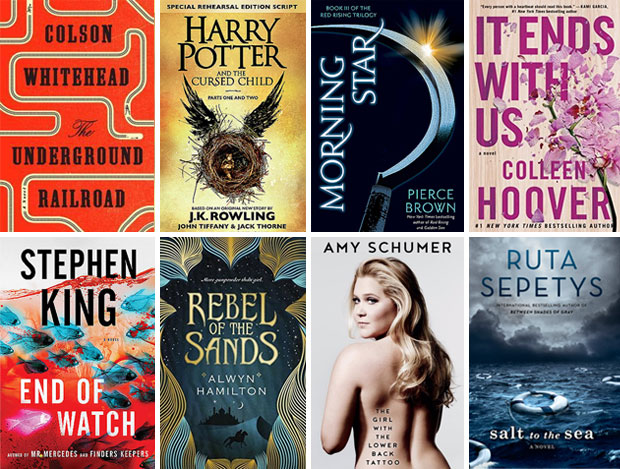 A few of the winners are these titles below:
Best Young Adult Fiction: Salt to the Sea by Ruta Sepetys
"Winter, 1945. Four teenagers. Four secrets. Each one born of a different homeland; each one hunted, and haunted, by tragedy, lies…and war. As thousands of desperate refugees flock to the coast in the midst of a Soviet advance, four paths converge, vying for passage aboard the Wilhelm Gustloff, a ship that promises safety and freedom. Yet not all promises can be kept. Inspired by the single greatest tragedy in maritime history, bestselling and award-winning author Ruta Sepetys (Between Shades of Gray) lifts the veil on a shockingly little-known casualty of World War II. An illuminating and life-affirming tale of heart and hope."
Best Fiction: Truly Madly Guilty by Liane Moriarty
"Six responsible adults. Three cute kids. One small dog. It's just a normal weekend. What could possibly go wrong? Sam and Clementine have a wonderful, albeit, busy life: they have two little girls, Sam has just started a new dream job, and Clementine, a cellist, is busy preparing for the audition of a lifetime. If there's anything they can count on, it's each other.
In Truly Madly Guilty, Liane Moriarty takes on the foundations of our lives: marriage, sex, parenthood, and friendship. She shows how guilt can expose the fault lines in the most seemingly strong relationships, how what we don't say can be more powerful than what we do, and how sometimes it is the most innocent of moments that can do the greatest harm."
Best Mystery & Thriller: End of Watch by Stephen King
"The spectacular finale to the New York Times bestselling trilogy that began with Mr. Mercedes (winner of the Edgar Award) and Finders Keepers—In End of Watch, the diabolical "Mercedes Killer" drives his enemies to suicide, and if Bill Hodges and Holly Gibney don't figure out a way to stop him, they'll be victims themselves."
Best Historical Fiction: The Underground Railroad by Colson Whitehead
"Cora is a slave on a cotton plantation in Georgia. Life is hellish for all the slaves but especially bad for Cora; an outcast even among her fellow Africans, she is coming into womanhood – where even greater pain awaits. When Caesar, a recent arrival from Virginia, tells her about the Underground Railroad, they decide to take a terrifying risk and escape. Matters do not go as planned and, though they manage to find a station and head north, they are being hunted."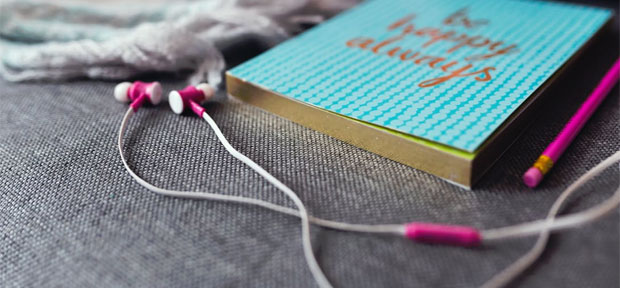 Best Fantasy: Harry Potter and the Cursed Child – Parts One and Two by John Tiffany (Adaptation), Jack Thorne, J.K. Rowling
"Based on an original new story by J.K. Rowling, Jack Thorne and John Tiffany, a new play by Jack Thorne, Harry Potter and the Cursed Child is the eighth story in the Harry Potter series and the first official Harry Potter story to be presented on stage. The play will receive its world premiere in London's West End on July 30, 2016."
Best Romance: It Ends with Us by Colleen Hoover
"With this bold and deeply personal novel, Colleen Hoover delivers a heart-wrenching story that breaks exciting new ground for her as a writer. Combining a captivating romance with a cast of all-too-human characters, It Ends With Us is an unforgettable tale of love that comes at the ultimate price."
Best Science Fiction: Morning Star by Pierce Brown
"Red Rising thrilled readers and announced the presence of a talented new author. Golden Son changed the game and took the story of Darrow to the next level. Now comes the exhilarating conclusion to the Red Rising Trilogy: Morning Star."
Best Humour: The Girl with the Lower Back Tattoo by Amy Schumer
"The Emmy Award-winning comedian, actress, writer, and star of Inside Amy Schumer and the acclaimed film Trainwreck has taken the entertainment world by storm with her winning blend of smart, satirical humor. Now, Amy Schumer has written a refreshingly candid and uproariously funny collection of (extremely) personal and observational essays. "
Get Your Free Audiobook Now and Enjoy The Best Books of the Year.