How to Entertain Energetic Kids Indoors on a Rainy Day
|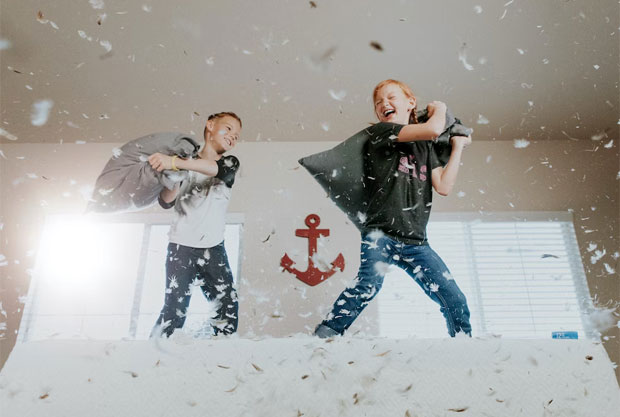 How to Entertain Energetic Kids Indoors on a Rainy Day
If you are a parent of energetic children, you probably take them outside to play or head out in nature to explore as the usual solution to keep them entertained and to burn off some of that excess energy.
On a rainy day, you might not feel like heading out – though there are benefits of going for a walk in the rain and outdoorsy children love playing outside no matter what the weather is. The key is to have the right clothes for the weather so that they stay relatively dry and comfortable while enjoying fun outdoor rainy day activities.
If you want to stay inside when the rain is pouring, you'll find some good ideas for how to entertain energetic kids indoors on a rainy day in this article. Calmer children are easier to entertain with indoor activities for rainy days – you can do arts and crafts, bake something tasty, snuggle up and watch a film or simply play with toys, for example.
More energetic children require a bit more effort to ensure they're not climbing up the walls! My middle child is 7 years old, and it still surprises me how much energy she's got some days. Recently, we went on a family hike which was over 7 miles long and included hiking up quite steep mountains and, when we got back home after hiking all day, she still wanted to jump around and be active.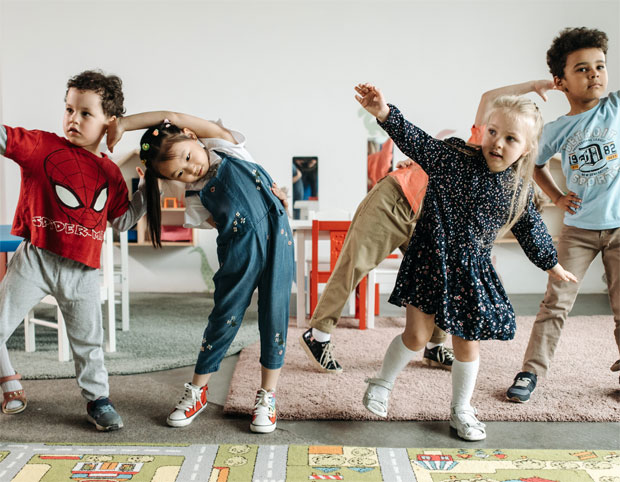 Here are some ideas for how to entertain energetic kids indoors:
An obstacle course is a great way to let children be active and move around indoors. Clear the floor in your living room and get creative with things that children can climb on or step on. You can do a floor is lava kind of game where you simply can't step on the floor or create other challenges to climb over or through. One of my best buys for my children is a set of Stapelstein Stepping Stones. They were pricey but are so much fun for the kids. Mine use them all the time to create courses in the living room and have lots of fun while moving around too. You can also use things like cushions, chairs, stools and pouffes to step on.
Doing some kind of exercise is a great way to entertain energetic children. There are lots of great videos on YouTube such as Cosmic Yoga and running and dancing videos by Matthew Wood to get kids moving. The kids could also play active Nintendo games or similar. If you have an indoor trampoline, get that out! Or a simple hula hoop can provide lots of fun too. You could also use masking tape to create long jump lines or make a hopscotch on the carpet.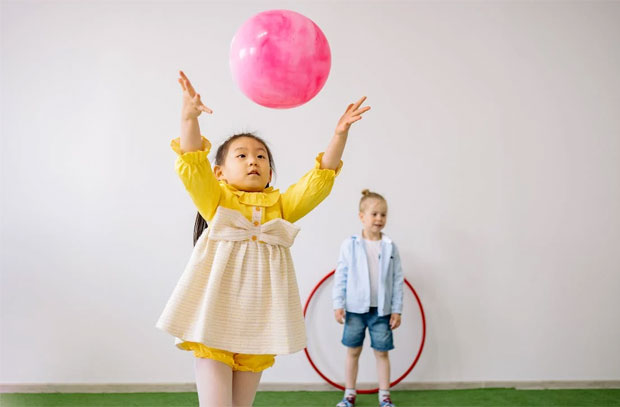 Put on your children's favourite songs and have a dance party! Let them freestyle or come up with some dance choreography routines to learn. You can even decorate the room if you have some party supplies at home. Also play active party games such as musical chairs and musical statues. Balloons can keep children entertained for hours too so if you have some of them, use them!
A treasure hunt is another fun rainy day activity. Find something to hide – small toys, sweets, teddies, for example – and create clues or simply let the children look around the house until they have found everything they need to find.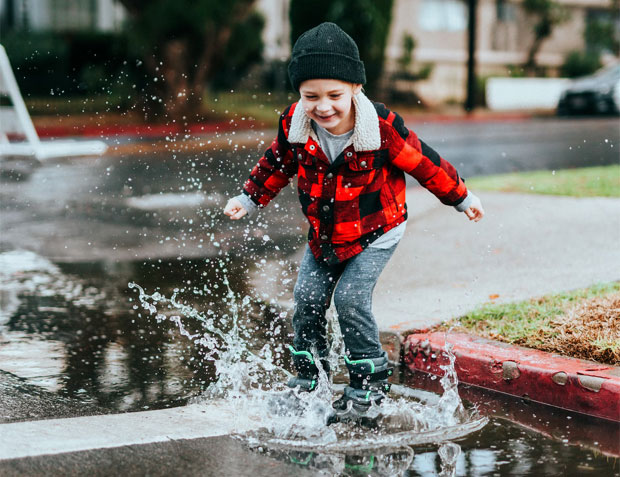 When (or if) the rain finally stops, make the most of the puddles and head outside with wellies and rain gear to jump and splash. The kids will love it and it will help burn off some energy too.