How To Get Your Kids To Be More Active
|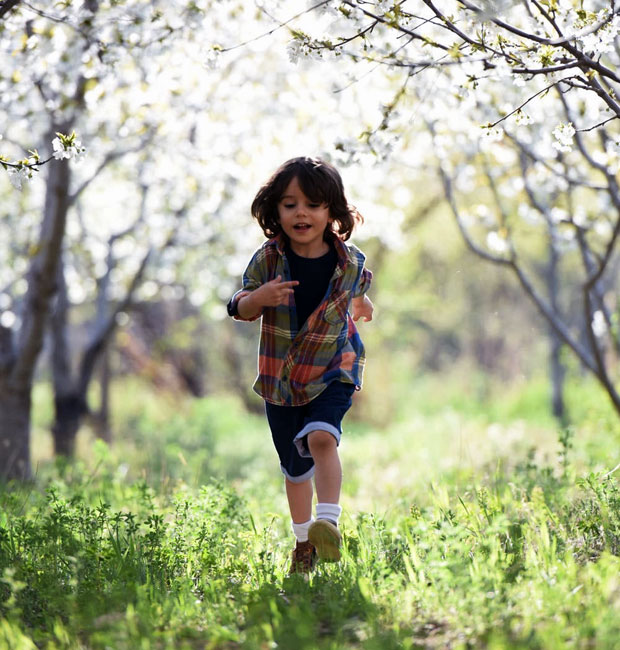 How To Get Your Kids To Be More Active
Getting kids to take a break from the TV and exercise instead isn't easy, but it could be essential for ensuring that your kids grow up to be fit and healthy. Physical inactivity at a young age can increase the risk of developing health problems like diabetes and heart disease earlier in life. Excessive weight gain can meanwhile make kids a target of bullying and could cause them to develop body confidence issues as well as health issues.
Young kids tend to enjoy being physically active, but past the age of 8 many kids may start to become lazier and may settle into a largely sedentary lifestyle. To encourage these kids to be more active, here are just some of the things you can do.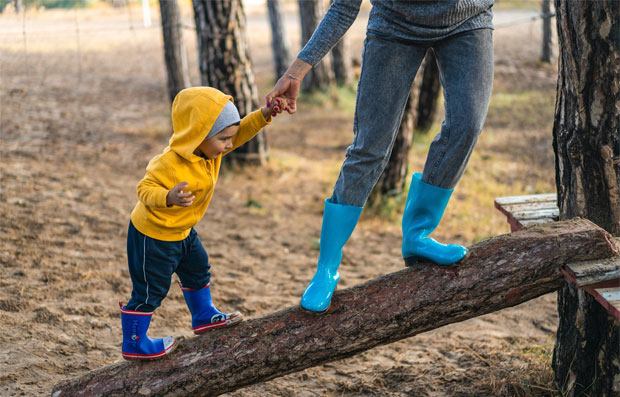 The Best Ways to Get Kids to Be More Active
If you don't live an active lifestyle, you can't expect your kids to do the same. Kids look to their parents as role models — they may think it's normal to spend all day sat in front of the TV if that's how you usually entertain yourself.
If you're guilty of not being physically active enough, it could be time to start setting yourself an exercise regime. Your partner may also want to do the same. This could make your children reconsider their lazy habits.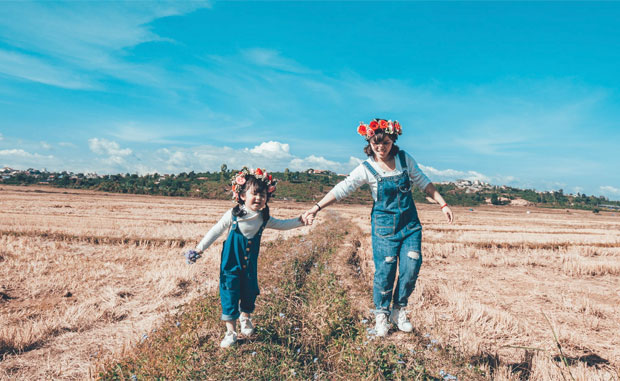 Plan active family days out
Exercising as a family is a great way to get you and your kids fit. One way to do this could be to plan active family days out.
You could consider going for a long walk somewhere rural. A walk in the woods could be an adventure and is likely to excite your kids. There are many other days out in which you can get the whole family walking — museum days out, trips to the zoo and even shopping trips can involve lots of walking without many of us realising.
For something a little more energetic, you could consider going on a family bike ride. If you're travelling on roads, this may require all your kids to be confident on a bike. You'll be able to travel further than were you on a walk, making it even more of a potential adventure.
A day out at your local swimming pool or splash park could be another option. Many kids love the water and swimming is a great form of exercise.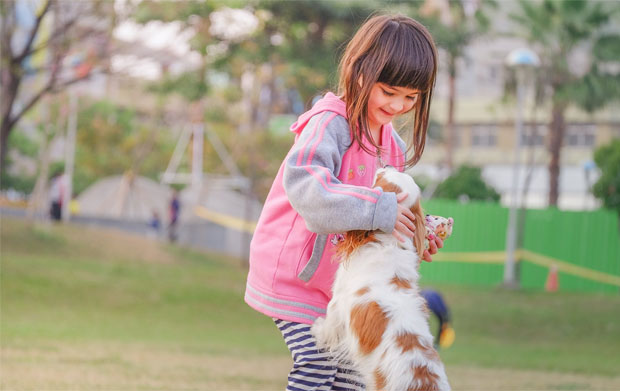 A dog may encourage you and the kids to go on walks or play in the garden. Many kids love the idea of a dog and are likely to be happy to get involved. It's of course not the only reason to get a dog — but it is a worthy reason to consider getting such a pet. Certain dog breeds are more active than others and could be a better choice if you're looking to get your family active. Make sure to pick a dog that is child-friendly.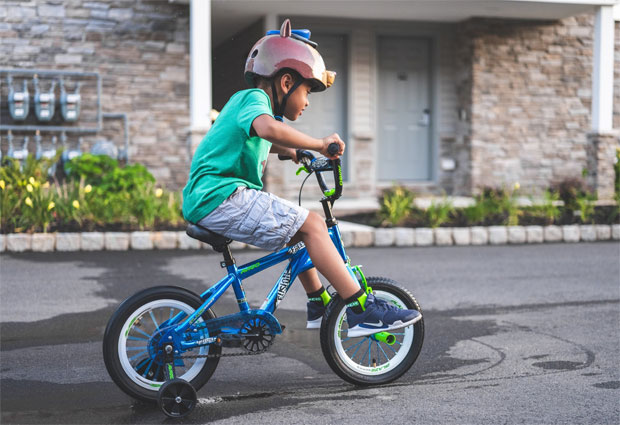 Holidays could be another chance to encourage kids to be active. There are lots of physically active holiday ideas that you could consider. Skiing is one option that could be perfect for the winter months. A camping trip could be another option — this could be combined with walks and outdoor activities.
You can even make a beach holiday an active holiday. While you may want to spend some time lazing on the beach, you could also try playing some beach games such as volleyball or frisbee. This can be the perfect moment to teach your middle school kids some volleyball drills. There could also be water sports and aquatic activities to try such as snorkelling, surfing or a banana boat ride.
If you already lead an active life and this sounds too exhausting, there could be other options to consider to help you get a break. Many resorts have kids' clubs, which can allow kids to play games and be active while you enjoy some relaxation time.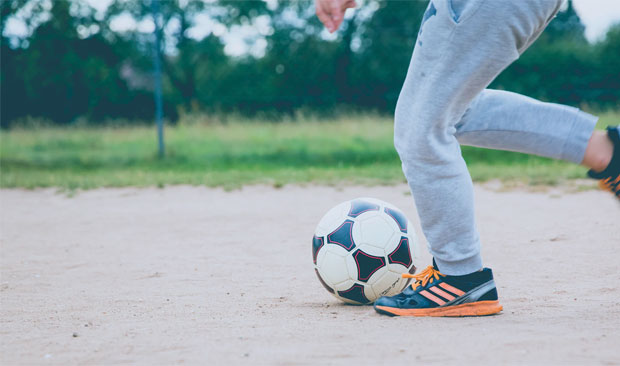 Encourage your kids to take up a sport
A sport could be another way of encouraging kids to be active. This could be anything from football to ballet to martial arts.
Your kids may be able to get into a sport through their school. Try looking into primary school sports provision and see what sports clubs are running. Many of these will run after school while others may run at lunch. Secondary schools are likely to have even more options when it comes to sports clubs.
On top of school sports clubs, you could look into outside sports clubs too. These may be held at a local gym or a local community centre and could also be a way of meeting kids from other schools. Some of these clubs may even allow families to join such as martial arts clubs. By taking your kids along to the club and getting involved yourself, you could make them feel more comfortable getting involved (although older kids may not want to take up a sports club with their parents).
There may even be sports that your child can practice with you at home or at a local sports centre. This could include badminton or table tennis. Look out for tennis courts that you can rent in your area.
If you have a teen, you could consider hiring a personal trainer for teenagers.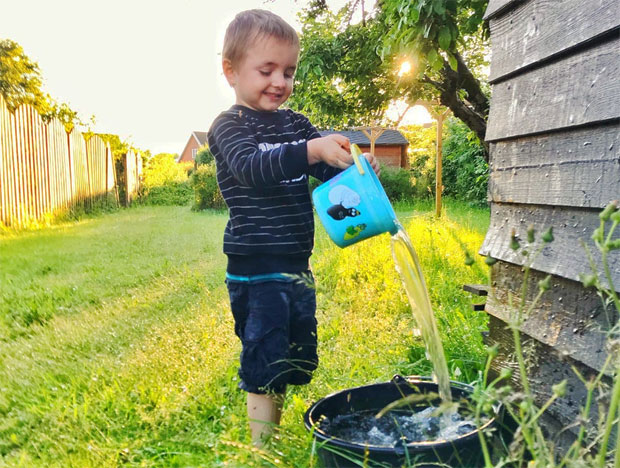 Make your garden more child-friendly
You may also be able to encourage kids to be more active by improving your garden. The more inviting your garden is to kids, the more likely they are to play in it.
There are many outdoor toys that could encourage your kids to play in the garden. A trampoline could be one such toy that is likely to get kids playing outside and being active. Water play could also be fun for the summer months.
Outdoor pets such as rabbits or a pond containing fish could also encourage kids to go outside. Kids are likely to be interested by these animals and may want to get involved in looking after them. By going into the garden more, you kids may be encouraged to play in the garden more.
Of course, if your kids are going to be playing in the garden, you want to be certain that it's a safe environment first. Make sure to hide away garden tools that could be dangerous such as shears or strimmers and consider whether you need to place a net or a grill over a pond.
Play indoor games together
You don't have to go outdoors to be active. There may be ways that your kids can be active indoors — and you could help encourage them by playing with them.
Games like hide and seek are great for younger kids. Meanwhile, games like Twister and Charades can also encourage kids to be active.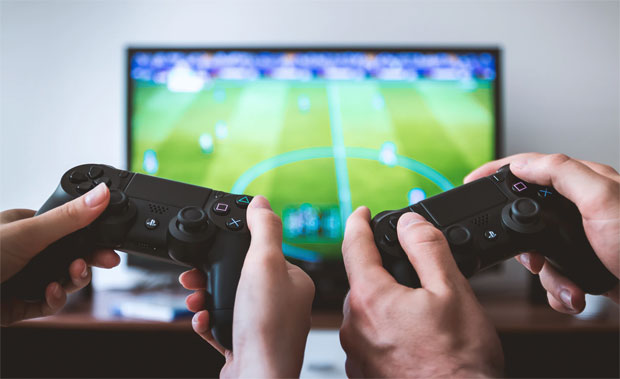 Find video games that reward physical activity
Not all video games require players to sit still. The Wii was the console that first introduced motion control. Nowadays, many consoles have the option to incorporate this — especially when using a virtual reality headset.
A number of mobile games also reward physical activity such as Pokemon Go. These could be games worth downloading on your phone or onto your child's first phone to satisfy their love of gaming while also encouraging them to be active.
Contributed Article. Contains a sponsored link.