How to Make Your Bedroom a Relaxing Place
|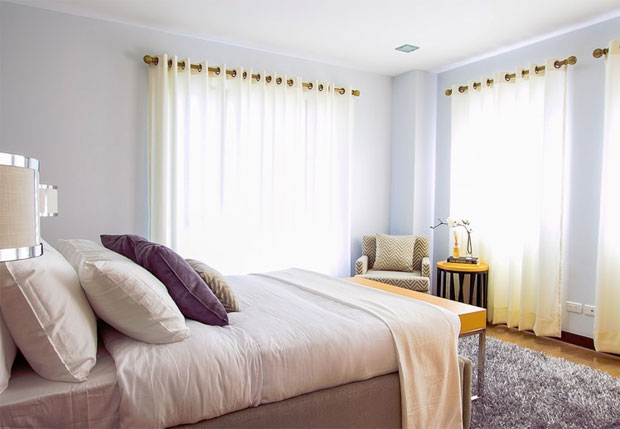 How to Make Your Bedroom a Relaxing Place
At the end of a long day, all I want to do is relax and finally retreat to my bedroom for a good night's sleep. To sleep well, it's important to ensure your bedroom is a relaxing place and as calm as possible.
Here are some ways to help make your bedroom a sanctuary:
Choose colours that you love and that help you feel relaxed. For some people, light colours are more relaxing whilst others prefer dark shades to get into a sleepy mood.
Make sure you have good curtains that block out light and noise from outside. This will help you sleep better and longer.
Go for warm light bulbs and several smaller light sources rather than a big, bright ceiling lamp.
A soft carpet or a rug near the bed if you have wooden floors will make the room feel softer and more relaxing.
Organise your room well and keep all clutter away as it can be distracting. Invest in some fitted bedroom furniture to hold all your clothes, shoes, accessories and other items that you need to store in your bedroom.
Keep the room tidy and clean! Now that your room is calm and beautiful you need to keep it like that. Since all the clutter and stuff is gone, it should be quite easy to make the bed, wipe down surfaces and vacuum the floor regularly.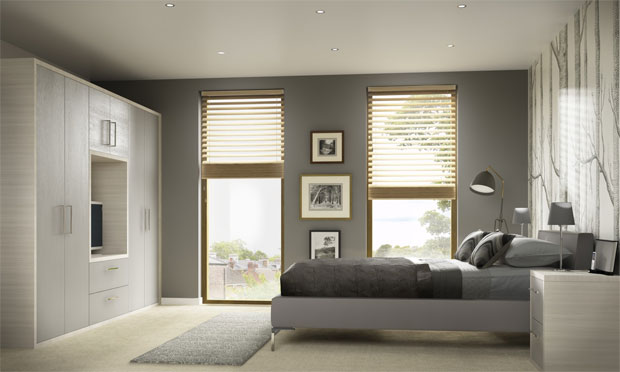 Collaborative Post.