How to Remove Toy Marks from Bathtub in Seconds
|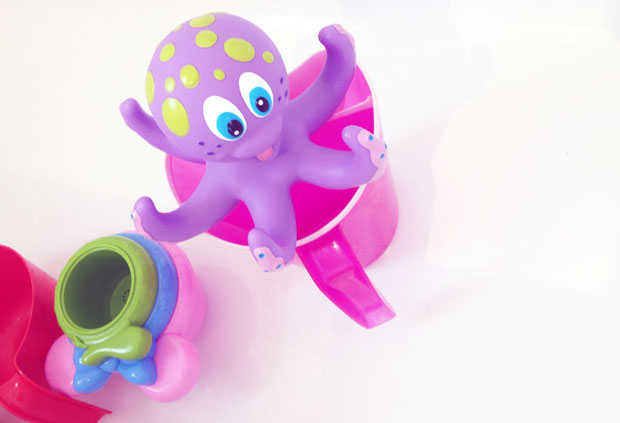 How to Remove Toy Marks from Bathtub in Seconds
Last year, we renovated our bathroom and it was a long process but we finally got a beautiful, brand new bathroom with a long longed for bathtub! Unfortunately, it didn't take long until the new bathtub had some strange pinkish marks on it. At first, I thought they were from my nail polish but the shade wasn't quite right. Then we realised the marks were from the kids' bath toys — especially the pink jug that we use for hair washing.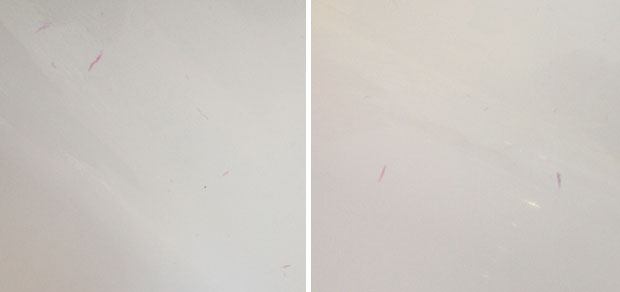 I tried lots of different products and scrubbed away but they never went away completely but now, a year later, I've finally found the thing that works and it only took seconds to get all the pink toy marks away and now our tub looks brand new again. I'm so happy with the result because it was a bit annoying to have marks so soon on a new tub.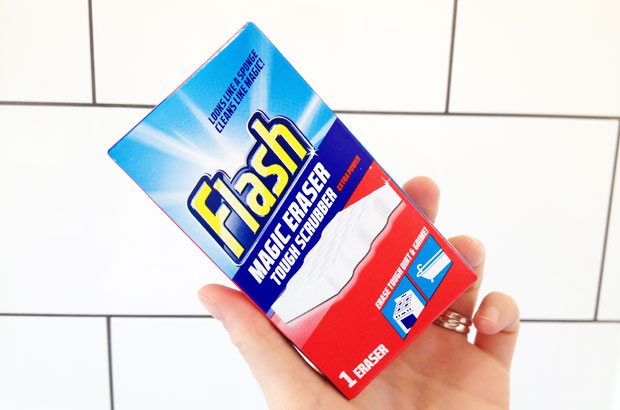 The product I used was a Magic Eraser from Flash. I've never used one before but read in a forum somewhere online that they can be used on marks on bathtubs so I thought it was worth a try. There are lots of different types available online from Amazon.co.uk but I just picked up a pack of one from Morrisons when doing the food shop. It was only £1! There are bathroom specific ones but the one I bought was just a regular one called Magic Eraser Tough Scrubber.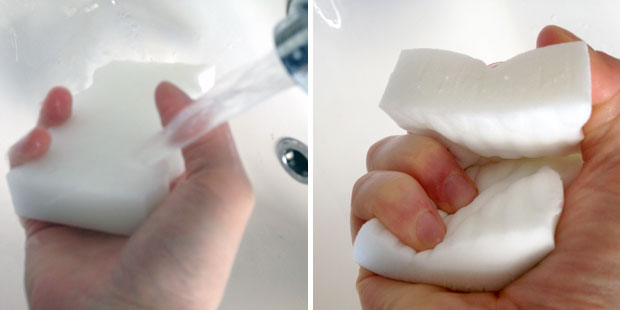 To use the Magic Eraser you simply wet it and squeeze it, then rub it on the surface you want to clean. Check that the surface you're cleaning is suitable first, of course. They're fine on plastic baths. Magic Erasers are made of melamine foam and its micro-scrubbers reach into the surface grooves, lifting away built-up dirt and grime.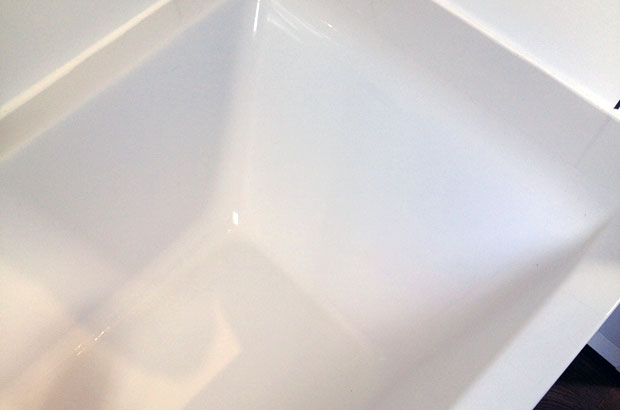 It just took a few seconds to get rid of all the marks from the bath — maybe around ten 1-2 cm marks. I'm really impressed and will not be without one of these in my bathroom cupboard now. I also will not panic so much about the bath toys being thrown around like crazy as I know how to get rid of any marks now!
Here's a very short video clip to show the Magic Eraser in action:
Let me know if you try a Magic Eraser on your bathtub!