How to Survive the Summer School Holidays
|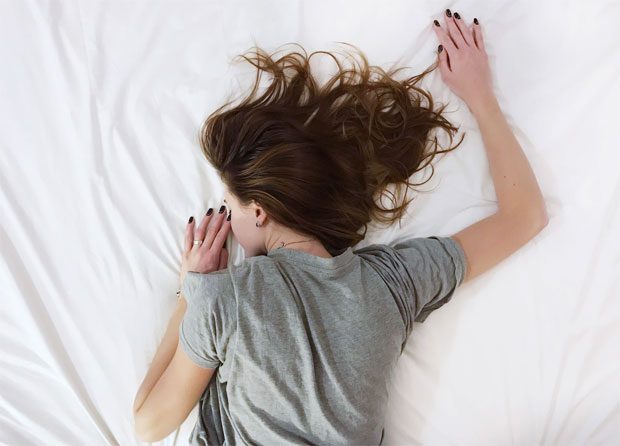 How to Survive the Summer School Holidays
Who's looking forward to the summer school holidays? Or are you dreading it? I look forward to having all three of my girls with me but I am aware that it will be hard(er) work and some days will be tough! You need to plan for things like this to make sure you can enjoy them properly. Here's a few things you can do to help the summer school holidays be fun for everyone (most of the time).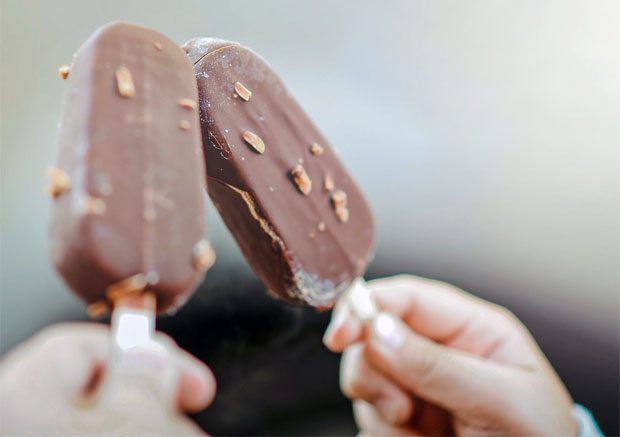 Make Sure the Kitchen is Well Stocked
Kids eat a lot and are a lot happier when they are fed. Make sure you have plenty of snacks in the house for when you're at home and also for when you'd like to pop out and want to save some money by taking food from home. Keep some baking ingredients too as baking is a fun activity to do with the kids and you get something tasty to enjoy together too. Try this cheap quick flapjack recipe which only needs ingredients that you most likely already have in your cupboard anyway.
Summer is here and summer means ice cream. Ensure there's a good supply of ice cream or lollies for when the weather is hot —  homemade or shop bought. Great for parents too on hot days.
Obviously, you'll need a good stash of coffee when you're at home with the kids. Wine is also great to have in as some nights you'll really need it. Hide a bottle and some other treats for you for emergencies. You'll be happy that you did!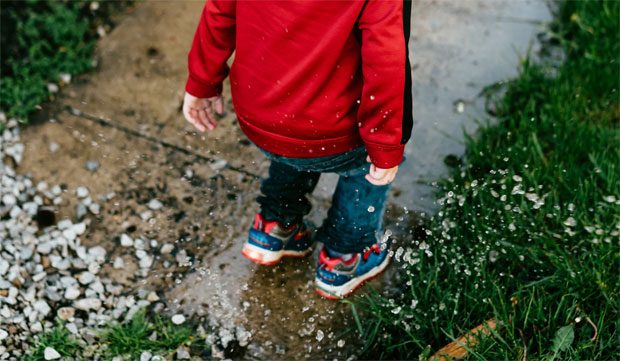 Have entertainment ready!
Be prepared with activities for all weathers. For sunny days, a paddling pool is lots of fun! Browse Pinterest for some craft ideas or Lego build ideas to do when the weather is not great or when you need a break from the sun. Kids don't mind rain though, so if you don't either, get your children's raincoats and wellies and head out in the rain to explore. Summer rain is more pleasant than the winter kind…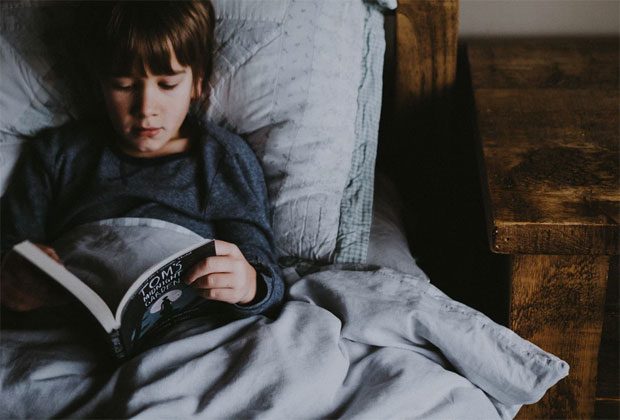 Keep the Brains Sharp
Six or so weeks off from school is a long time for kids and of course it's great to have a little break from studying but it's also a good idea to not stop the learning completely. Have plenty of books available to read, including a few new ones to encourage reading, and games that are educational too.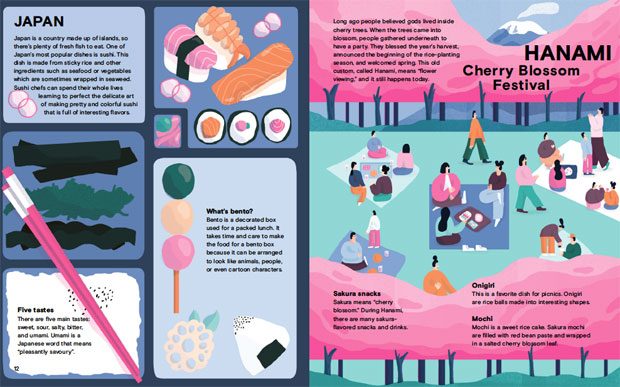 Illustration Beth Walrond, A Taste of the World, Little Copyright Gestalten 2019
We have a few new books ready. One is A Taste of the World — What People Eat and How They Celebrate Around the Globe by Beth Walrond (available here). It's a beautiful book that lets you discover new and exciting ingredients and dishes from different parts of the world. It's suitable for kids from around 6 years and above and a great way to learn new things this summer.
My 5-year-old is really into writing and spelling so we're encouraging her to keep learning new words. We have the game Fishing For Words which is recommended from age 12+ but fun for younger kids and adults too.
It's simple to play: Roll the letter dice, then build the highest scoring word. Your opponent rolls any dice not used to create the highest scoring word crosswise. The player or team with the highest score at the end of five rounds wins! Younger children can simply roll the dice and try to find a word. This game is compact too so very suitable for any travelling you might do this summer.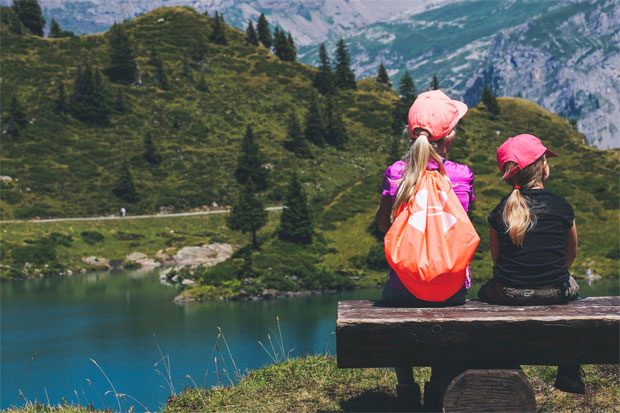 Don't do too Much
It can be tempting to fill up the school holidays with too many days out and activities. Remember that your kids will really appreciate having some time at home too. Make plans for some days but also leave some days completely plan free, for being spontaneous and relaxing and playing at home. Kids love this too!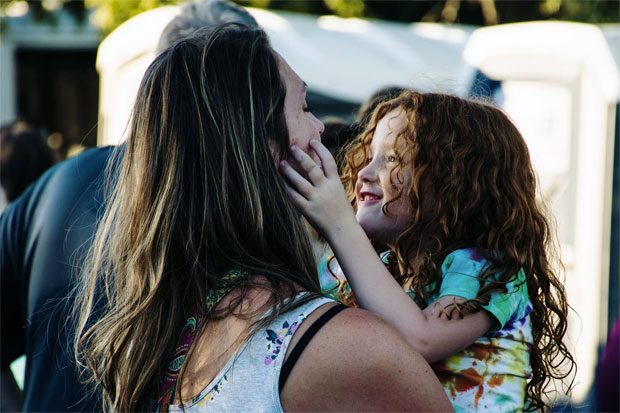 Prepare for School
Don't start this straight away but also don't leave it until last minute. To make preparing for school as stress-free as possible, allow yourself plenty of time to buy school uniforms, bags, lunchboxes and other things you might need. Don't forget about labels for your kids' clothes too!
What are your plans for surviving the summer holidays?
Book and game kindly gifted. This post contains a sponsored link.