How To Tackle the School Run in 2020
|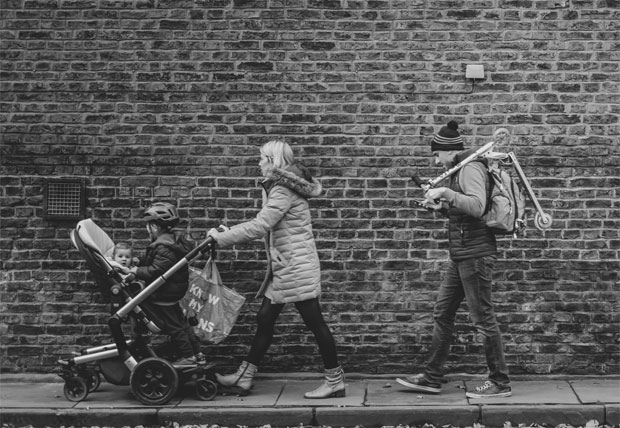 How To Tackle the School Run in 2020
The slow month of January means most of us are struggling trying to get back into the school run routine. As we move further into January, wintery conditions could make arriving at the school gates on time quite a mission, with kids eagerly awaiting the declaration of a 'snow day'. We're taking a look at how you can prepare for the winter school dash, on these frosty, dark mornings and afternoons.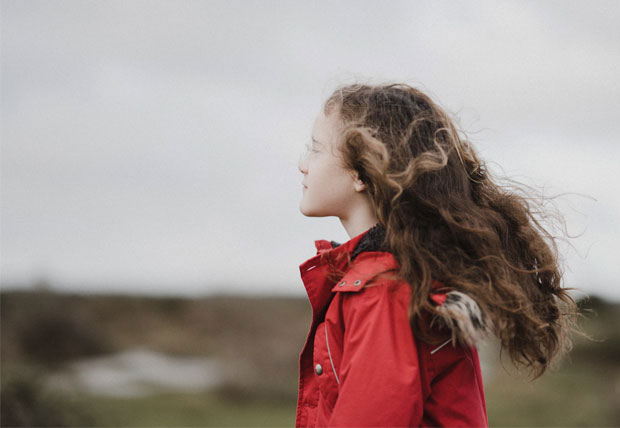 Getting your kids up and out of bed in the morning is enough of a struggle, never mind getting them to layer up and dress for the weather. Once you've covered the basics — they're in their full school uniform, vest and jumper included, it's all about finding the perfect winter layers to keep them feeling toasty. Starting with a winter coat, making the right choice will see your little adventurers through rain, snow, and wind, so make this a school run priority! Muddy Puddles has a lovely selection of children's waterproof jackets and raincoats to choose from, with the Explorer Parka being one of our top picks — it comes in three colours, with plenty of zipped pockets and made using a super durable material. The reflective detailing is also a benefit, keeping your kids visible and safe on even the gloomiest of mornings.
Remember to add gloves, and a hat to keep your kids cosy from leaving the house to arriving in the playground. Monsoon has a quirky selection available, from 3D dinosaur beanies, to bright novelty gloves for boys and girls. These extra layers and accessories will come in handy, and your school run won't be held up by your little ones complaining that they're feeling chilly!
Some parents may have their golf umbrella ready for a sudden shower but giving your child their own umbrella for school could be really helpful — especially if they've got a walk in between getting to the bus stop after the day is done. Fulton has a range of delightful kids' umbrellas, available in designs full of character, plus they're designed to last with the reinforced fiberglass frame, keeping your children sheltered from the elements.
The miserable January weather means it can be very icy under foot, so a good pair of shoes is vital for getting your little one to the classroom safely — with no bumps along the way! When it comes to shoes, your children might be quite particular, as even when they are younger there's a pressure to have the right clothes for school. If it's not on trend, it's no good! There are also school rules to consider, and the more appropriate options tend to include brogues, flat boots, and Velcro or buckle bar shoes. Boys are usually allowed to wear shoes which aren't classed as trainers. Parents of the nation rejoice, Clarks has an outstanding range of shoes for your little learners, they're bound to find a pair they love and you're guaranteed quality!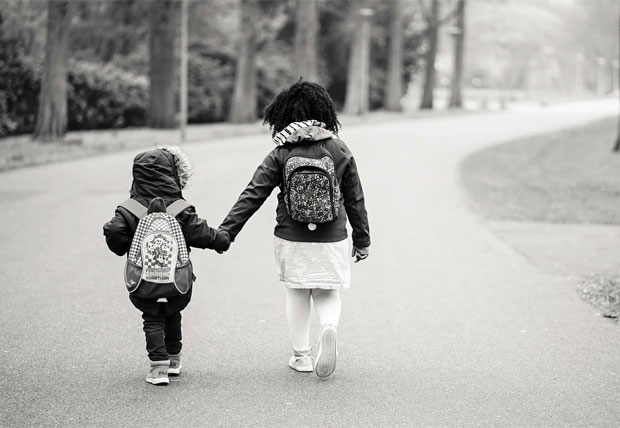 The government are continuously encouraging us to reduce their carbon footprint and walking to school has been actively encouraged by teachers, with some schools setting up a 'walking bus' initiative. A walking bus simply means you walk to school with other parents and/or children, as it can be a good way to boost punctuality while also promoting socialization — and it keeps everyone active! If you find that nabbing a spot near the school gates has become too competitive and you live within reasonable walking distance, then why not gather some fellow parents and take to the pavements early in the morning.
So try your best to shake off the January blues by preparing your kids for the new term and the colder days with this guide. Then school run might feel like less of a chore and be much more enjoyable!
Guest Post.