How to Teach Your Child Proper Toothbrushing
|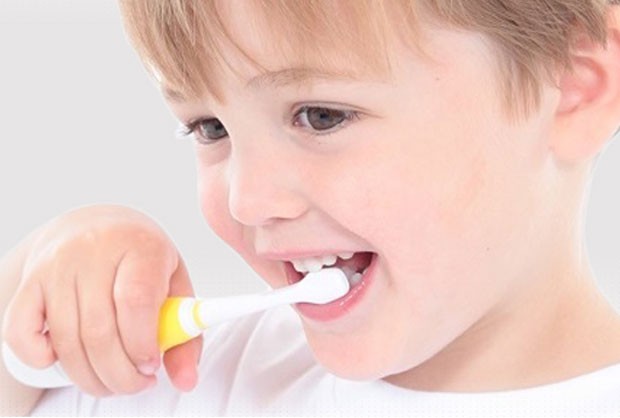 How to Teach Your Child Proper Toothbrushing
Development of teeth in infants
There are various steps to take note of when it comes to caring for your child's teeth. It is imperative to do ample research to know how to properly protect their teeth. Even though baby teeth will eventually drop off, taking good care of them is still extremely important. After all, you wouldn't want your child to go through the pain of experiencing a tooth decay because he or she does not have a good dental care routine. Most of all, be sure to take them for regular checkups, such as at this experienced Childrens dentist in Vienna or anywhere near you. It helps if they are specialised in caring for children as you can be assured of top notch services provided.
With record numbers of children under the age of 5 with some form of tooth decay, a more baby and child-centred dental approach is needed.
Baby teeth start to form in the womb and at birth all 20 baby teeth are present under the gums and hence why a parent can start looking after a baby's oral health from day 1 of its life. Children's teeth are one of their most important possessions, helping them to eat, speak and smile. However, because their teeth are still developing, how we care for them is different to our own adult teeth.
Brush-Baby, the early years' toothcare specialists advise an easy-to-follow 3 step dental care pathway which helps you to care correctly for your child's teeth and it starts before they even get their first tooth!
Brush from the first tooth and keep teething gums clean
Teething can be a tricky time. To help your toddler, keep their gums clean to help prevent gum inflammation and teething pain. Protect their new baby teeth from decay by brushing their teeth from when the first tooth appears.
Remember, young children cannot clean their own teeth and you'll have to do it for them. All children under 3 years of age should have their teeth brushed by an adult.
Once your child can write (not print) his or her name, usually by age 6 years, they are ready to do a good job of brushing their own teeth, but always check to make sure.
Hold the toothbrush at a 45-degree angle to the teeth.
Point the bristles to where the gums and teeth meet
Use gentle circles. Do NOT scrub. Clean every surface of every tooth.
A BabySonic Electric Toothbrush suitable for babies and toddlers is an ideal way to start an oral care regime which once initiated by a parent can be subsequently adopted by the developing child.
One of the best ways to teach toothbrushing is to set a good example. This means making sure that your own oral hygiene routine is up to scratch. Children love to copy and if they see you enjoy caring for your own teeth, they are more likely to do the same.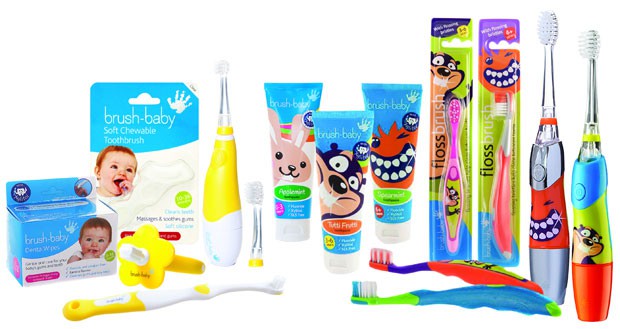 Brush-Baby – Early Years Gum & Toothcare Specialists
Brush-Baby is an award-winning early years' gum and toothcare specialist. Started by an entrepreneurial mum Dominique Tillen, who, frustrated at the lack of dental-care products available for her baby daughter, designed her own!
Collaborative Article. This article was provided to me by Brush-Baby.