IKEA's Fabler Björn The £1 Teddy Bear – Review
|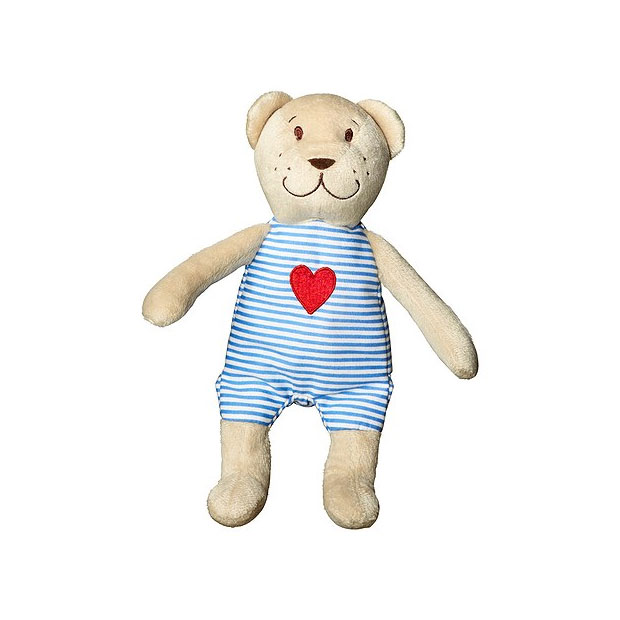 Which soft toy is the favourite in our household? IKEA's Fabler Björn The £1 Teddy Bear! My mum gave us this a few months ago and it became a favourite straight away.
I can't believe it's only £1. The quality is so good! It is very soft to stroke and so cuddly, it is cute and quite large (21 cm) and has got the classic long IKEA product information tag that babies love to pull and chew. Never cut tags (that are safe) off! The tags are my baby's favourite bit, of course, but she also loves chewing on the arms and legs. This bear is suitable from birth and I can tell you that it washes really well. We put ours in the washing machine on a 40 degree wash and it looks like new.
We use this a lot on the go, as well. It's a good size toy to take with you and it is safe to play with in the car since it's all soft. I love toys that I don't have to worry about being dangerous for my baby to play with when I can't see her (like when she's in the car seat in the back of the car). She can't hurt herself on this teddy bear or choke on anything which makes it quite perfect, in my opinion.
Fabler Björn is an amazing bargain teddy that any parent of small children should pick up when visiting IKEA.
Have you got IKEA's Fabler Björn The £1 Teddy Bear in your toy collection?