Tiny Love Pack and Go Mini Mobile Review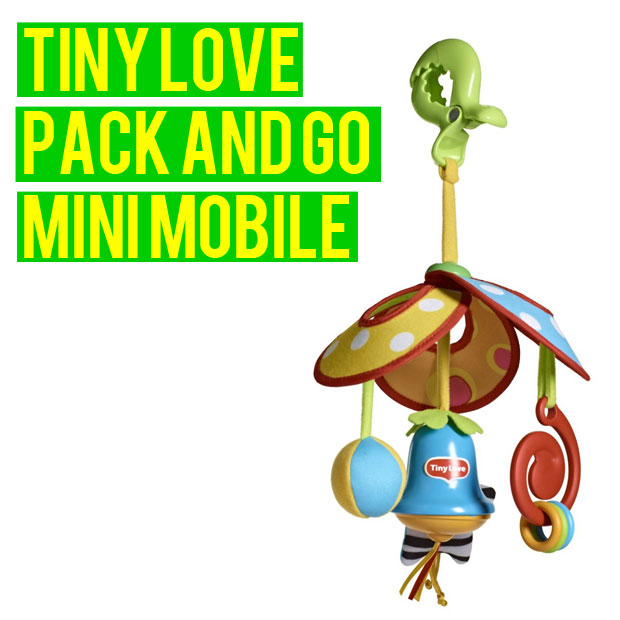 Tiny Love Pack and Go Mini Mobile is a great little thing!
I wanted to get a mobile for my baby that I could move around with her, not one that was just stuck on the cot. This is what I found and we've used it pretty much everyday since our daughter was born (so about 6 months!).
When she was a newborn she loved just looking at it when I hung it above her changing mat or on the carry cot of the pram and after a few months she started to reach for it and then she started grabbing it. Now she plays with it, chews it, dangles the bell, explores all the different shapes, fabrics, patterns, materials and bits. We always take this with us when we go out and clip it onto the pushchair/pram.
There's nothing negative to say about this toy! It's a good price, it's pretty to look at, fun for babies, the quality is great, it folds up so it's very easy to take with you, it clips to anything, the bell makes a pleasant noise and it keeps our girl happy and interested! What more could you ask for?