Slobberscarves Dribble Bib & Teether Review & Giveaway
|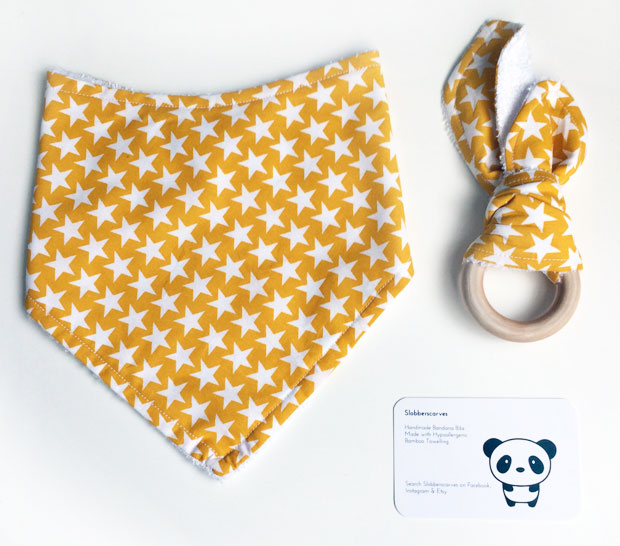 Slobberscarves Dribble Bib & Teether Review & Giveaway
When it's time for teething, babies drool A LOT. It's a good idea to use dribble bibs to keep your baby comfortable and dry and to limit outfit changes. With my firstborn, I had a huge collection of bandana style dribble bibs because she was slobbering so much.
Slobberscarves is a brand that makes bandana style dribble bibs by hand in a range of adorable and stylish designs. They are made with cotton and bamboo towelling which is lovely and soft but also hypoallergenic and antibacterial and, of course, very absorbent. They are the perfect way to keep your little one dry and looking cool at the same time! The bibs are well-made and don't leak through to the clothes.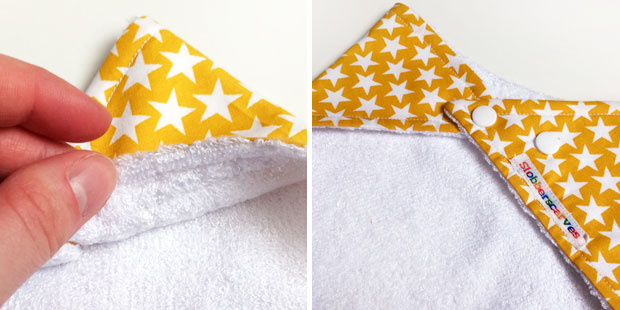 You fasten the bibs with poppers that can be adjusted to fit babies from birth up to three years.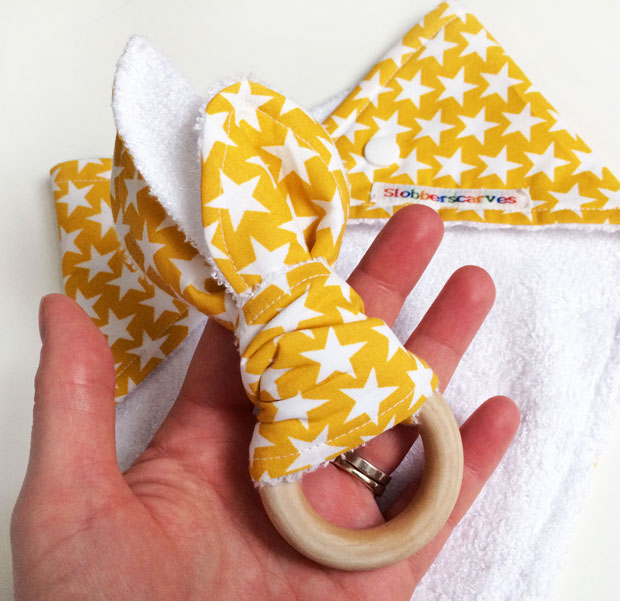 Slobberscarves also make some other baby products and one is this beautiful Bunny Ears Teething Ring.
Teethers are brilliant when your little one is cutting new teeth and their gums are sore and itchy. This one is made from a wooden ring of 100% untreated maple with a tie made from the same bamboo toweling and cotton as the bibs.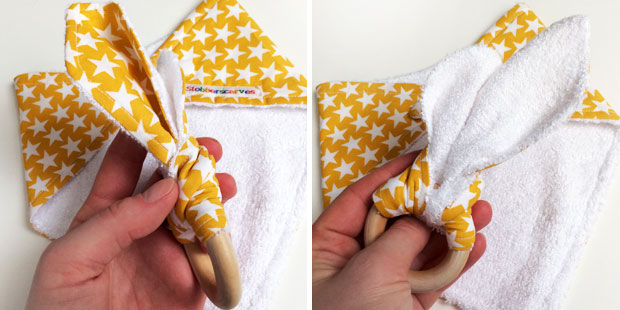 You can remove the tie when it needs washing and simply wash it in the washing machine and tie it back on when it's dry.
Of course, you can coordinate your teether with matching Slobberscarves bandana bibs!
You can buy a bib and a teether together as a set or choose them individually. These gift sets would make a perfect new baby gift!
Giveaway: Win a Slobberscarves Dribble Bib & Teether Gift Set
For a chance to win a Slobberscarves Dribble Bib & Teether Gift Set in the design of your choice (of the available options at the time of the end of this givaway), enter through my Rafflecopter below. The giveaway will end on the 30th of May 2018. Terms & Conditions apply. UK entrants over the age of 18 years only. There will be one winner.
Samples provided for this review. As always, all my reviews are 100% honest and all thoughts and opinions are my own.