Lamaze Activity Knot Review
|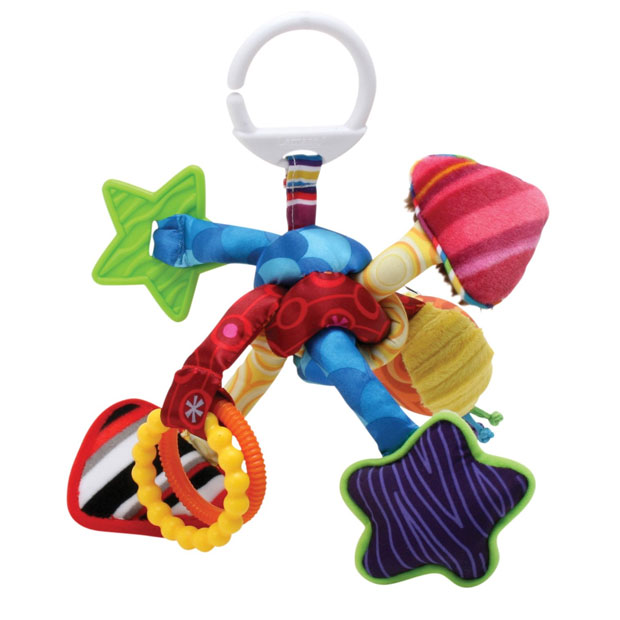 The Lamaze Activity Knot is another great toy from Lamaze to stimulate your baby and keep him/her entertained. I recently bought the Lamaze Activity Knot for a holiday and we only took this, a teether and a book for the whole week and those were all the toys we needed for our 8 month old baby.
I chose the Lamaze Activity Knot because of its many components and because it doesn't take up much room. I wanted to have the toy available on the flight so it needed to be small enough to squeeze into our baby bag. The toy looks quite big but it is soft and easily fits around other things in a bag.
Like all Lamaze toys, the Lamaze Activity Knot is very bright and colourful and has lots of features: it squeaks, rattles, crinkles, jingles, clacks, has many soft different textures, teethers and a mirror. It can be pulled, tugged, grabbed, held and chewed on. It's suitable from birth but is even more fun for older babies.
We used this during the flights, on the transfers, in the hotel and when we were out we clipped it onto the bar of our travel buggy. A very useful toy!
Now that we are home we will clip it onto the push chair for fun play on the go.
I highly recommend this Lamaze toy!