Dr Brown's Flexees Teether Review
|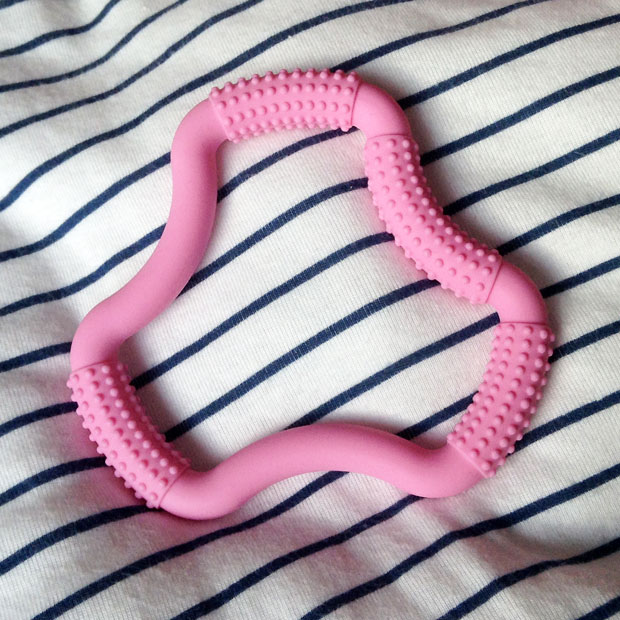 We've tried a new teether! Here's our Dr Brown's Flexees Teether review:
This is the first Dr Brown's product that we have tried and we really like it! This teether is quite flexible, yet durable. It seems easy for my baby to reach different areas of her gums with the different sides and angles of the textured bits. The fact that it's made of flexible material means that it's nice to chew and also makes it really safe. My girl likes to shake her toys and teethers and sometimes bashes herself (or more often me!) in the head with her toys. Therefore, I prefer her toys to not be really hard! This teether is soft enough to not hurt anyone. My baby also like pulling on the teether and it stretches a bit which she really loves.
The Flexees Teether fits small hands and mouths perfectly. It's a simple teether but it's just really good! It's got everything it needs.
You can freeze it to make it extra soothing for sore gums and it is really easy to clean — there are no places where dirt or water can get trapped.
Dr Brown's Flexees Teether is BPA-free, suitable from 3 months onwards, available in Pink or Blue and can be bought from Amazon for only £3.99.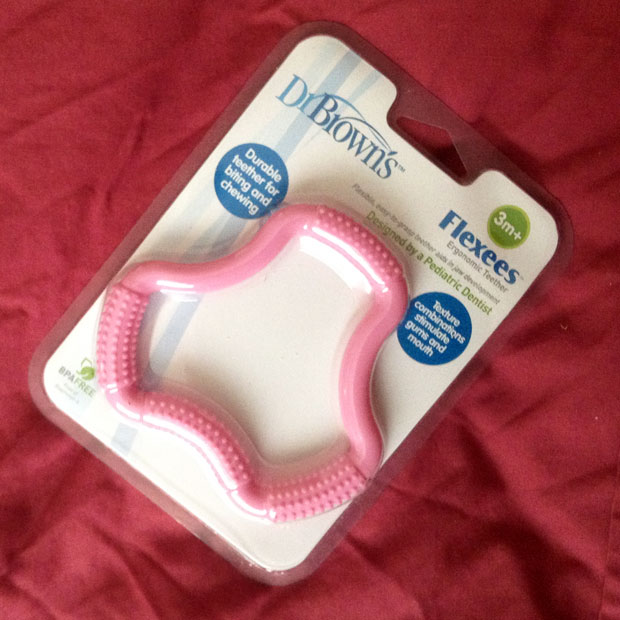 We were sent this teether for free for reviewing purposes. All my reviews are 100% honest and all thoughts are my own, as always.