Interior Design – Toddler Room Update
|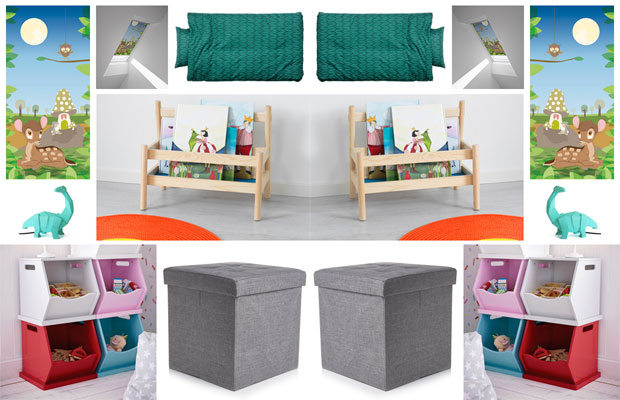 Interior Design – Toddler Room Update  
Every now and then, I get a strong urge to update things around the house and after our toddler's room being a mess for quite some time as we rebuilt our bathroom and needed to use it as storage, I now want to make it as nice and fun as possible for her.
There are a few aspects that I want to focus on at the moment and they are:
Bedding
Blackout blinds
Storage for toys
Storage for nappies and wipes
Book shelves
Cosy lighting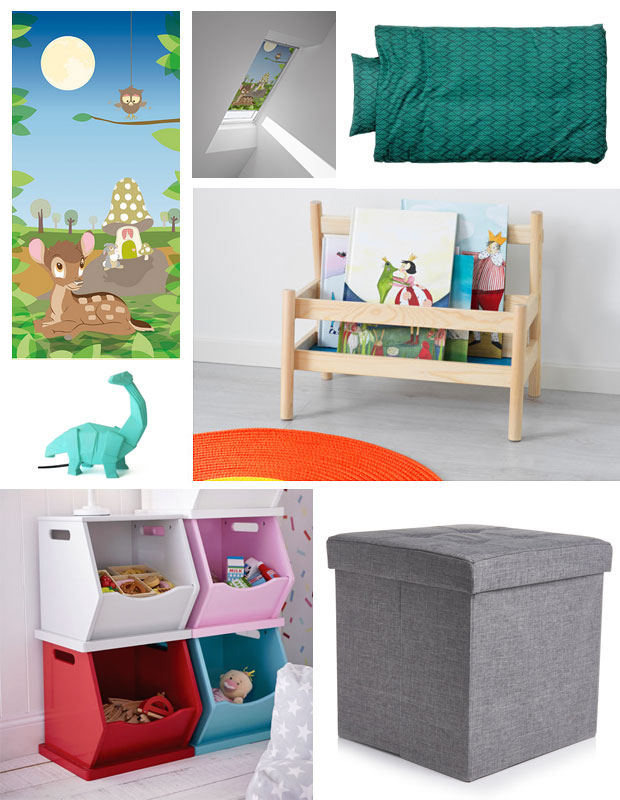 New bedding is a great way to quickly update the look of a room since the bed is often such a large part of the surface. My daughter is 2 and a half years old and currently still using her cot as a toddler bed but we want to move her in to the single bed that we have in her room soon. H&M make lovely duvet cover sets and this green one would go really well with the room as it has a green feature wall.
Keeping bedrooms nice and dark is very important for our family as we all sleep better when it's properly dark. Most people do! We don't have any blackout binds in my daughter's room so I would love to get her some. You can get fun designs now and I think my girl would love the Disney's Bambi design from the company VELUX.
Our toy collection is always growing and changing and I really need to sort out a good solution for my girl's room. I love the Single Stacking Storage Trunks from Great Little Trading Company. They look very sturdy, customisable and give children easy access to their toys. They also make it easy for kids to tidy up afterwards which is important too!
For nappies and wipes, I'm thinking of getting a storage cube that will hide them away but that also creates a useful seat. This one is from Wilko and the stylish linen-look fabric would go well in any room which means we could move it to the living room if we need an extra seat for a guest.
We love books in this family and my daughter is very interested in her books too. I would love to have a shelf like this one from IKEA so that she can easily get her books herself when she wants them and put them back when she's done.
As the darker months are approaching quickly, lighting becomes more important. For reading at bedtime, I think it's nice to have a few smaller mood lights scattered in the room to create a cosy light in the room. My daughter loves dinosaurs and would be over the moon to have this cool lamp from Fussy Nation.
Are you planning any fun home updates soon?