Irresistible Me Jade Straightening Ceramic Brush Review
|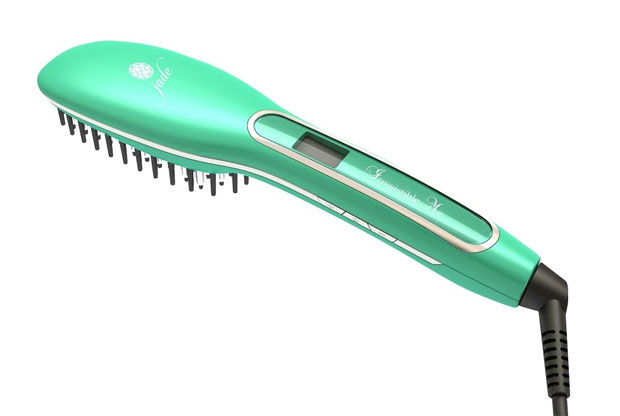 Irresistible Me Jade Straightening Ceramic Brush Review

As a mum of two who is looking after the kids full time and also working from home, I don't have much time for my hair and one of my time saving hair hacks involves this brush from Irresistible Me. I've been using it for about a month now and it makes such a difference!
The Jade Hair Straightening Ceramic-Tourmaline Brush is a revolutionary tool that lets you sort your hair out in minutes. The brush has 3D technology for multiple contact points and a ceramic heating surface that quickly smoothens and straightens your hair without any heat damage.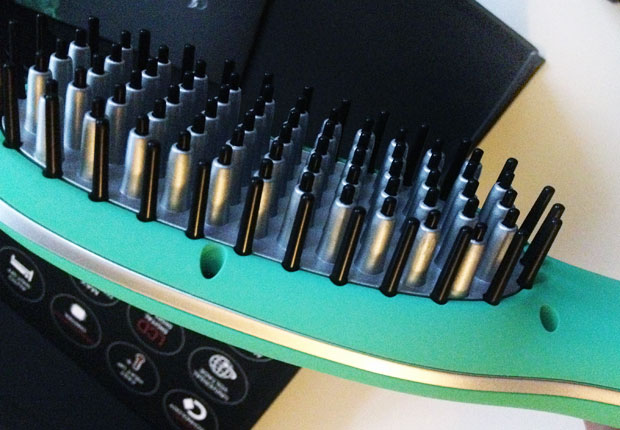 The Jade brush give you a blowout look at home in a very short time — even busy mums like myself can squeeze in a couple of minutes for this kind of styling. All you have to do, it to brush your clean and dry hair with the Jade brush, taking small sections and running the brush through your hair slowly. It's the same kind of movement you would use when using regular straighteners. Using this ceramic brush is so much faster and easier than blow-drying and the result is much more natural, in my opinion.
I have naturally curly/wavy hair and love my curls when my hair has dried naturally in the day. However, I usually have to wash my hair at night and when I go to bed with wet hair, I wake up with frizzy and unruly curls — think Monica in Friends when they go to Barbados…
The Jade brush lets me sort this out quickly though! I just brush through my hair with the hot brush and I don't do it for too long as I still want to keep some waves. The result is smoother hair and nice waves. My hair looks healthy and soft and not messy and crazy! There is still plenty of volume and bounce — just no frizz!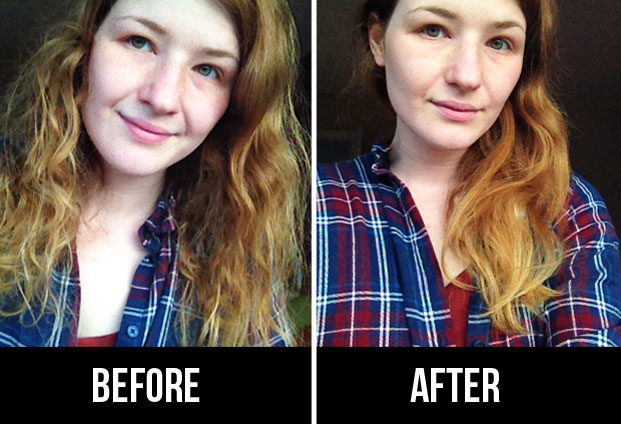 You don't need any experience to use this tool — it's designed to be really easy to use and to make sure you don't burn yourself. It's ergonomic to hold and it doesn't snag your hair. It maintains a constant temperature and can be set to the temperature of your choice (from 270℉/130℃ to 450℉/230℃). You can see the settings on the screen. It also has an auto shut-off function for safety. The cord is nice and long too, to make styling easy wherever you are.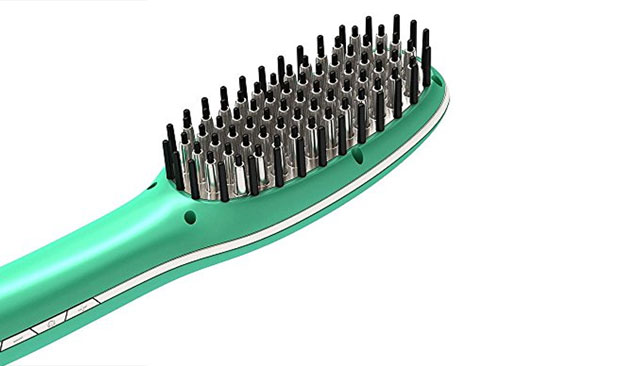 The tourmaline infusion emits rich amounts of negative ions to moisturise and hydrate your hair. The Jade brush can be used all over the world using a regular adaptor plug — the voltage is universal. It comes in a lovely box that can be used to store it too.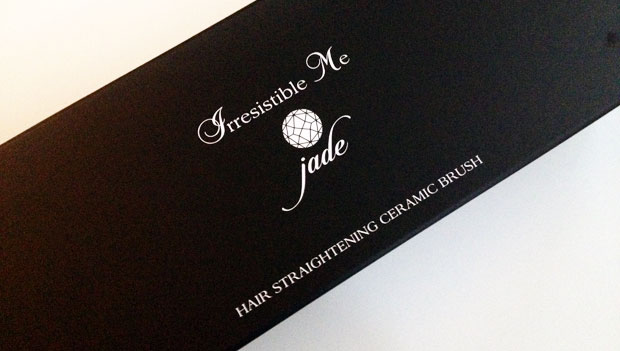 The Jade Hair Straightening Ceramic-Tourmaline Brush is a brilliant tool and I love that I can style my hair in just a few minutes and choose if I want to keep some waves or make it completely straight. Great for busy mums and anyone else with a hectic schedule and wild hair!
Check our my other Time Saving Hair Hacks for Mums.
I was sent this product for this review. As always, all my reviews are 100% honest and all thoughts and opinions are my own.