Italian Artisan Spirits & Liqueurs for Christmas
|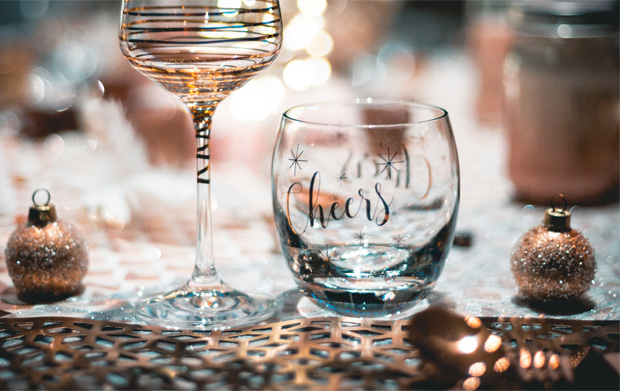 Italian Artisan Spirits & Liqueurs for Christmas
November is just around the corner, and, for me, that marks the time to start thinking about the Christmas festivities – gifts to give to loved ones and food and drink to enjoy over the Christmas period.
In my family, gift giving is quite easy as we only buy gifts for the kids. Instead of buying gifts for the adults, we treat ourselves to food and drink that is a bit more special and enjoy sharing it.
My husband and I always build a little Christmas bar in the run up to Christmas to which we add some of our favourite drinks and some new additions to try as we both like trying new drinks. Then over Christmas, we have a well-stocked bar with lots of different drinks to enjoy and to offer guests too which is nice.
If you're looking for some new drinks to enjoy over the festive period or to gift to loved ones as Christmas presents, you have come to the right place.
Independent Wine have recently made some new, wonderful additions to their web shop and these are Italian artisan spirits and liqueurs – perfect for Christmas! Let's have a closer look at the new additions which are all made by an artisan, small family-owned distillery in Trentino called Villa de Varda.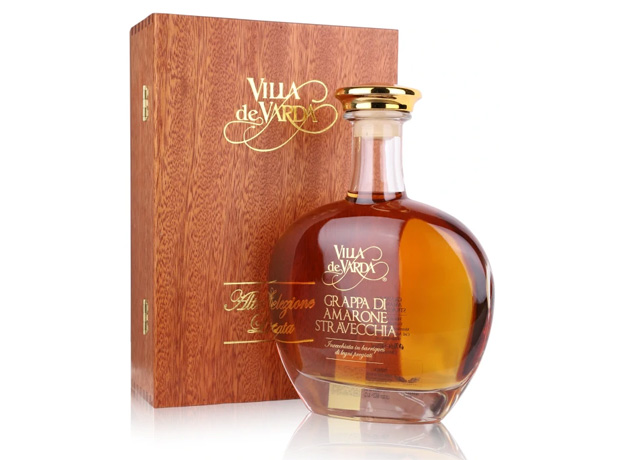 Let's start with the fanciest one which is a barrique-aged grappa that comes beautifully presented in a mahogany wood gift box crafted by the distillery. It's the perfect gift for anyone who is already a bit of a grappa connoisseur or for people who love whisky or bourbon and would enjoy trying something new.
This exceptional spirit is made from freshly pressed Amarone grapes and aged for five years. After the distillation process, the grappa is diluted to 40% with fresh water from the Dolomite Alps glaciers, then put into exclusively made oak, acacia and cherry wood barriques for ageing. The three types of wood introduce a wide range of complex flavours and the percentage of grappa that goes into each wood is a family secret.
Grappa di Amarone Stravecchia Alta Selezione has a beautiful amber colour and tastes of caramelised grapefruit peel, dark-roasted espresso, and hazelnuts, as well as notes of coconut and chocolate with a long-lasting finish. What a treat to gift someone this Christmas!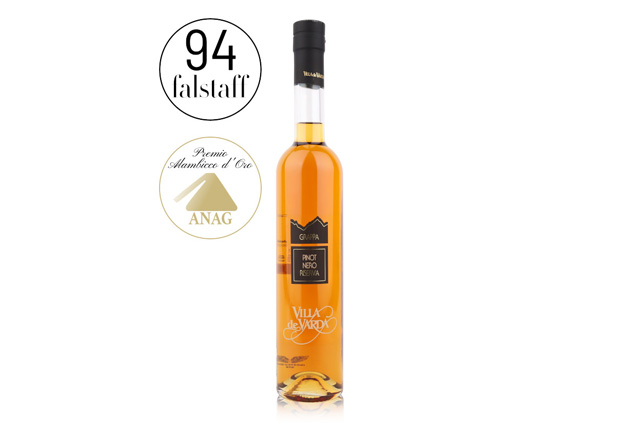 Next up, another barrique-aged grappa – this one made in small batches from Pinot Nero grape skins that have been aged for three years in acacia, oak and cherry wood casks.
The distillery only uses grapes from their own family vineyard and the master distiller selects only the very best grapes for this premium line of grappa. The grapes are first lightly pressed, then the skins are removed and distilled in copper stills which operate on a slow discontinuous cycle to capture the flavours of the grapes while the volatile components evaporate.
After the distillation process has finished, the grappa is left to rest in stainless steel vats for six months, then diluted with spring water from the Dolomites to 40%, then chilled and filtered. It's a slow and carefully perfected technique that the family has developed to achieve the perfect results.
This award-winning grappa is also an amber colours and offers flavours of red grapefruit with a touch of saltiness, with tastes of cinnamon, vanilla, cocoa, espresso and black pepper – gorgeous tastes for the winter season.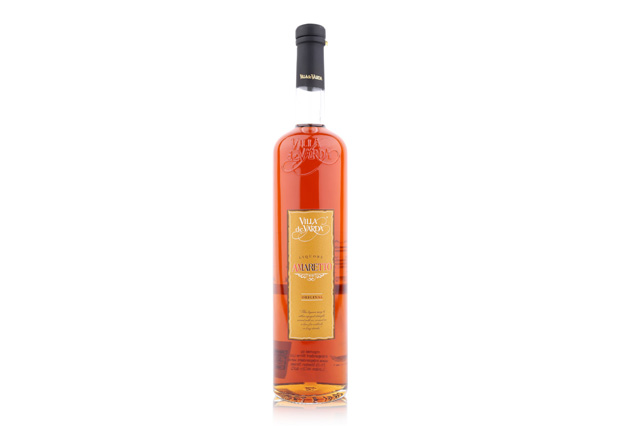 Last, but not least, a stunning amaretto liqueur made in tiny quantities and purely from real almonds that have been gathered by hand in the mountain forests of Trentino. Most large-scale amaretto is actually made using apricot or peach kernels instead of pure almonds.
To make this exceptional amaretto, the foraged almonds are peeled by hand and then the skins are mixed with grain spirit to mature in a vessel for three months. It's an expensive production since the number of wild almonds is limited and the government only allows people to pick a very small amount to preserve the natural ecology of the woodland.
But there's no doubt that it's worth it for the creamy and sweet flavours of real almonds along with flavours of biscotti, candied orange peel and a touch of dry mountain herbs. A lovely Christmas treat that I've got my eyes on for my husband who loves things with almonds!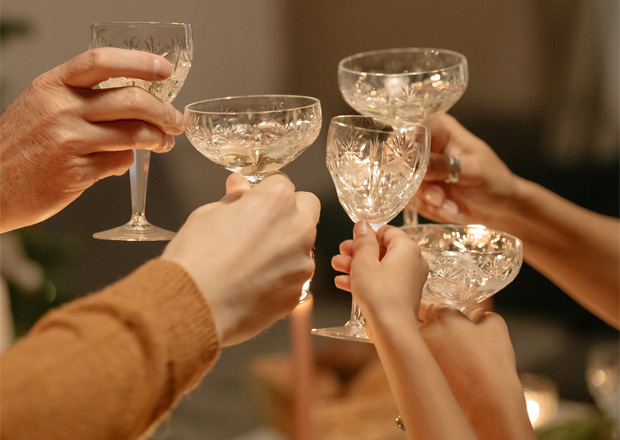 As always, you can enjoy free next day delivery in the UK when shopping with Independent Wine.
Collaborative Article.