Japanese Nappies Merries Review
|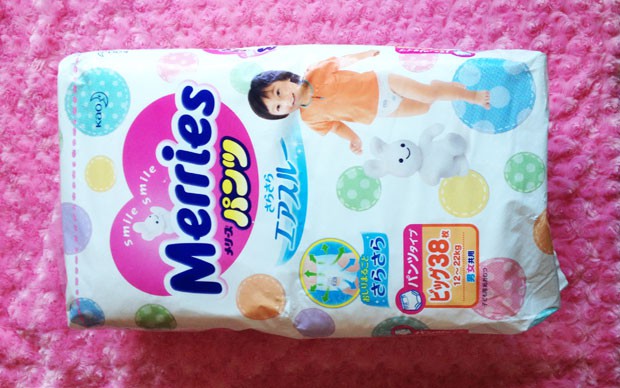 Japanese Nappies Merries Review
This is the second brand of Japanese nappies that I've tried. I've previously tried the Moony nappies which were lovely and super soft (read my review here). Japanese nappies are much more expensive than regular UK brands but they also have a great reputation for being of the very best quality.
Merries nappies are made from high quality, soft natural cotton fibres. They are thin and comfortable and allow your baby or toddler to move around easily and they also absorb moisture keeping your baby dry.
We've tried the Merries nappies in size XL (12-22 kg) for my 2-year-old girl and she loves the soft, comfortable pull-up nappies. The nappies have a wetness indicator to make it easy for you to see when it's time for a new one. I would say these are slightly less absorbent than our regular nappy brand (ALDI's Mamia), but better than some other UK brands that we have tried.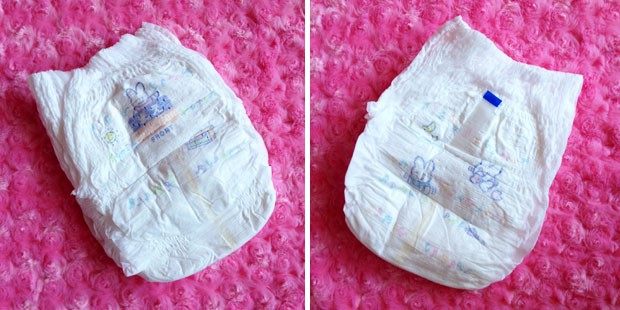 The main difference I find when I compare Japanese nappies to regular nappies is the softness. Japanese nappies are much, much softer and you can tell the materials used are more natural. These nappies don't have that chemical scent that most other nappy brands have either which is great. They are perfect for all babies but especially those who are prone to skin irritation and nappy rash.
The other difference is the price and Japanese nappies are more expensive than any other nappies that I've come across. A pack of 38 nappies currently costs £24.99 from Amazon.co.uk which is 66p per nappy compared to 9p per ALDI's Mamia nappy in the same size. For me, that's not affordable but if you have the budget and your child often gets rashes or has eczema, this is an investment worth making.
Visit the Japanese Nappies website and Facebook page for more information.
We were sent some samples of Merries nappies to try out for this review. As always, all my reviews are 100% honest and all thoughts and opinions are my own.