Japanese Nappies Moony Review
|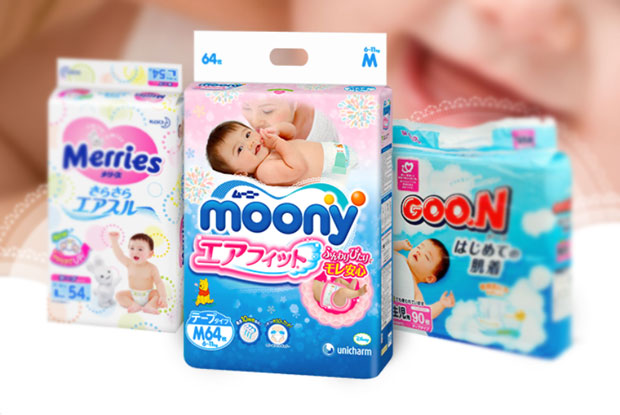 Japanese Nappies Moony Review
Japanese nappies have a great reputation for being really high quality but they are also a lot more expensive than the other brands that you can find in the UK. Are they worth the higher price tag? Is the difference that big?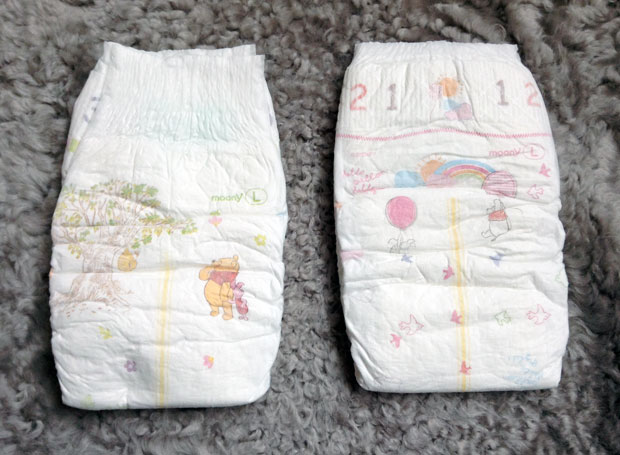 A couple of weeks ago, my daughter tried out Moony nappies from japanesenappies.co.uk. Moony nappies are described as top quality nappies with high resistance, no leaks and with good protection from skin irritation. We tried size L (9-14 kg) which are designed for babies who can turn and sit. My daughter can also stand, climb, dance, walk and run. The nappies are made from natural materials that have passed high standard quality controls and they are really soft. The inside is made from natural cotton and is perfect for sensitive skin. The inner layer absorbs liquid into gel, keeping it on the inside of the nappy and keeping your baby's skin dry. The secure band is stretchy, allowing your baby to move freely. The nappies close with soft Velcro tabs that do not irritate the skin and that enable you can check the nappy and close it again. The nappies also come with a wetness indicator to make it easy for you to see when it's time for a new one.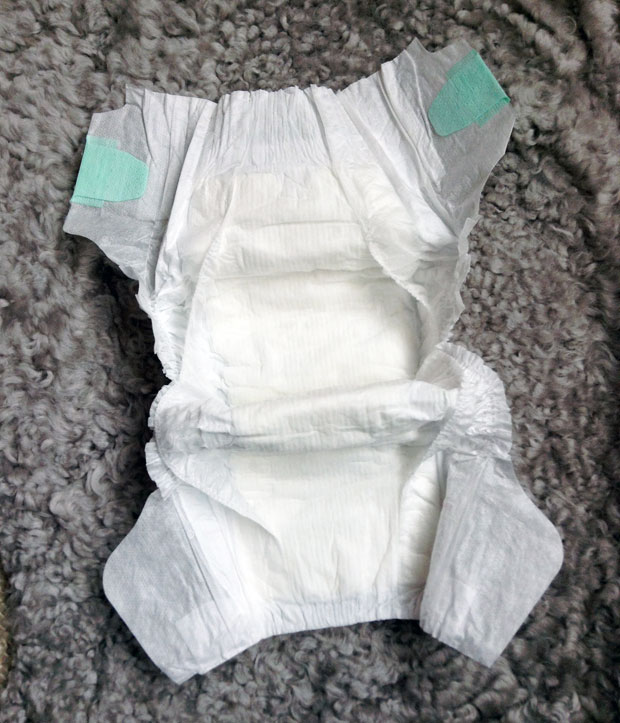 The Moony nappies look quite similar to other nappies but it's the softness that is the biggest difference. They are a lot softer than the other brands that we have tried. Another thing that is different is that these nappies do not have that faint chemical smell that most other brands of disposable nappies have. They fit well and we didn't have any problems with leaks or wetness during our trial.
The price tag is high though and at £25.99 per pack (48p per nappy), I could not afford buying these. The nappies I usually buy (ALDI's Mamia) only cost 8.5 p per nappy and I'm really happy with them. If your baby has really sensitive skin and suffers from allergies or skin conditions such as rashes or eczema, I can see that the investment might be worth it since these nappies would be great for extra sensitive skin.
If you want to try these nappies, Japanese Nappies offer a refund if you are not happy with your purchase. Check out their website or Facebook page for more information.
We were sent some samples of Moony nappies to try out for this review. As always, all my reviews are 100% honest and all thoughts and opinions are my own.