Ecopipo AIO BTP Poppers Cloth Nappy Review + Giveaway
|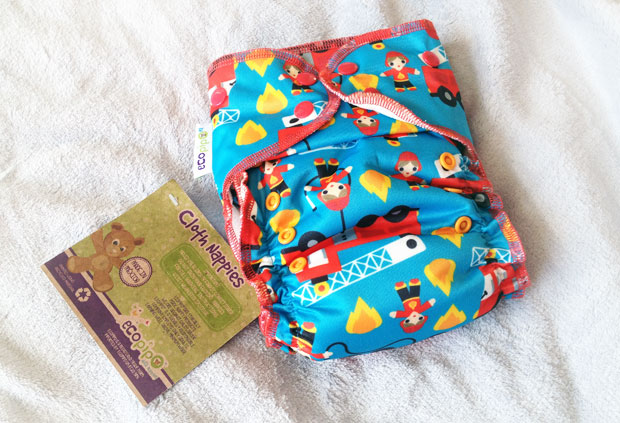 Ecopipo AIO BTP Poppers Cloth Nappy Review + Giveaway
As you might know, I'm currently testing a bunch of different cloth nappies from a brand called Ecopipo. This is lots of fun and I love trying different types of nappies on my toddler and checking out different features and ideas.
Today, I'll be focussing on the Ecopipo AIO (All in One) BTP (Birth to Potty) Poppers Cloth Nappy which has many cool features! All in One nappies are great because they are really easy to use and you don't have to keep matching up inserts to covers every time you wash your nappies.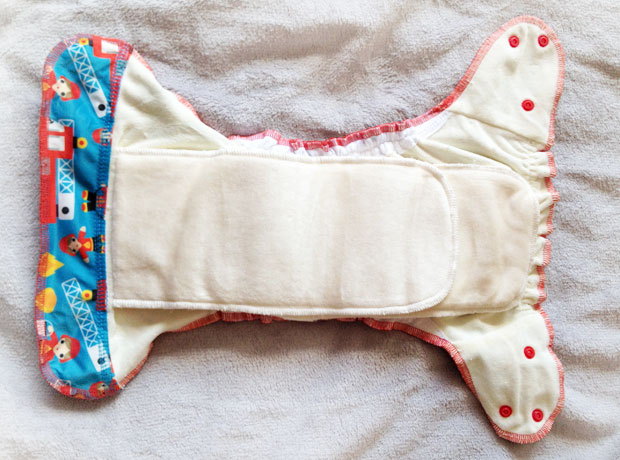 We have the Ecopipo AIO nappy in the Little Firefighters print which is very cute and colourful. The nappy is made of luxuriously soft bamboo velour and, as you can see in my photos below, the nappy has one part that's permanently attached and one that's removable. The attached side has 2 layers of microfiber and 2 layers of bamboo and the removable bit is extra absorbent with 4 layers of bamboo. You can snap this to the nappy and leave it on or remove it as you wish.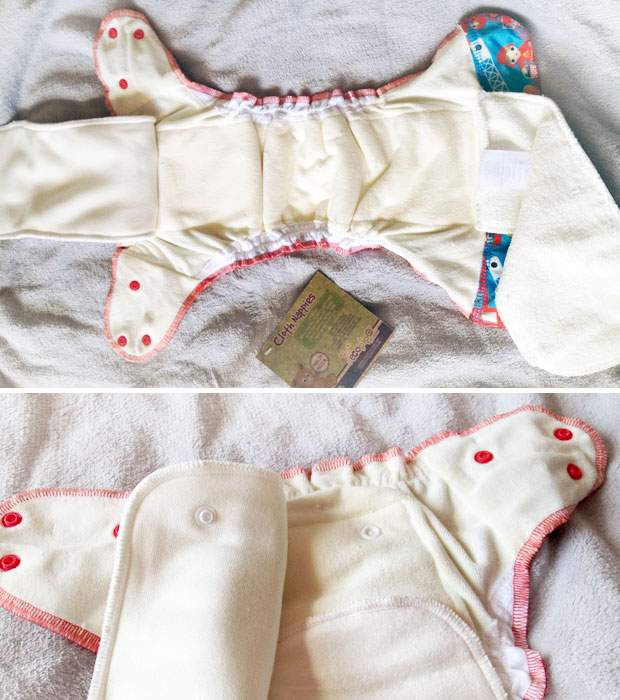 Bamboo velour is really soft and gentle on delicate and sensitive baby skin and has hypoallergenic properties and is great at wicking moisure away from your baby's skin, keeping it dry and comfortable. This will reduce the risk of nappy rash and other skin problems.
This nappy is really clever! I love that you can leave everything attached in the wash, adjust the absorbency and there's no nappy stuffing needed at all — you simple fold the two flaps into the nappy and you're ready to put it on. I use a fleece liner with all my nappies too. The Ecopipo AIO nappies are definitely easy to use and would be a good choice for when cloth nappy beginners need to change a nappy — dads who haven't caught the cloth nappy bug yet, grandparents or childminders, for example.
The nappy has a good absorbency thanks to the bamboo layers but this does mean that it takes a bit longer to dry. The removable part can be tumble dried if you need to speed things up but the slightly longer drying time doesn't put me off at all. When it comes to cloth nappies, high absorbency usually means longer the drying time.
This birth to potty nappy fits babies from 9 lb 14 oz. to toddler of 37 lbs 8 oz. approximately. My toddler is around 28-30 lbs and on the chunkier side and for her, I need to adjust the poppers a bit to get the best fit. The photos below show the nappy on my toddler before I adjusted it. It's a good fit as it is but adjusting the poppers simply gives it a better fit around the legs, ensuring that there aren't any leaks.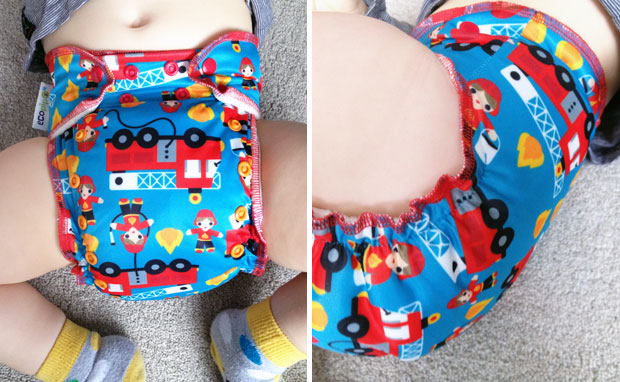 With most nappies, I don't have to do any size adjustments but if I don't do it with this one, it's too big around the legs. It's not an issue — I just keep it in the correct position for my daughter and leave it as it is when washing. I would therefore say that this nappy has more generous leg openings than most cloth nappies. If you have a really slim baby/toddler, they might be too big. We've not had any leaks at all as the nappy is easy to adjust with the poppers until you have a fit that suits your baby or toddler.
Overall, it's a really cool and clever, high absorbency nappy that is easy to use and wash. It comes in different prints and costs £14.50 each. It's included in the bundle that you can win below too!
Enter my Huge Ecopipo Cloth Nappy Giveaway!
For a chance to win an amazing Ecopipo cloth nappy bundle including the products below, enter my giveaway through the Rafflecopter further down. Terms & Conditions apply. UK Entrants over the age of 18 years only. The giveaway will run until the 20th of April 2018 in this blog post and my other Ecopipo cloth nappy and accessories reviews. One winner will be chosen randomly. Designs and colours may vary.
The bundle is worth over £90 and includes:
1 x Pocket nappy with prints @ £13.99
1 x Pocket nappy block colour @ £12.99
1 x AIO nappy print or block colour @ £14.50
1 x adjustable night nappy @ £13.99
1 x nappy wrap @ £10.49
1 x set of 10 washable wipes @ £6.99
1 x wet bag @ £7.00
1 x bamboo booster @ £4.00
1 x bamboo/micro fiber insert @ £6.50
Enter the giveaway here:

Samples provided by Ecopipo for this review. As always, all my reviews are 100% honest and all thoughts and opinions are my own. The giveaway is in collaboration with Ecopipo and the prize will be sent out my them directly.