Giveaway: Win an Eco Nappy Bundle from Eco By Naty!
|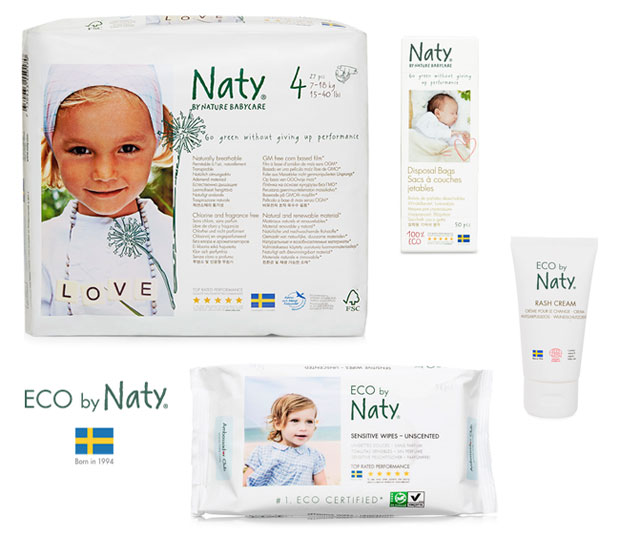 Giveaway: Win an Eco Nappy Bundle from Eco By Naty!
You might remember my Eco by Naty Eco Friendly Disposable Nappies Review from last month and here's a chance to try some products from this lovely eco-friendly nappy brand yourself.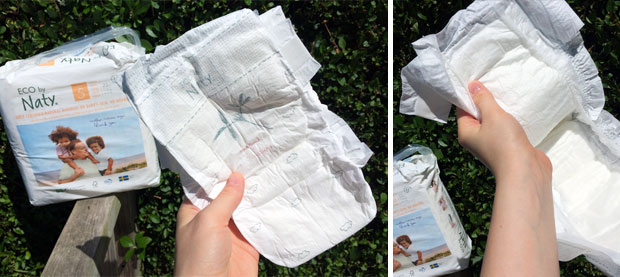 Naty make independently certified by AB Vincotte eco nappies that are made from certified natural materials. They are naturally breathable, free from chlorine, latex, TBT and fragrance, based on natural and renewable materials and made with a GM-free, corn-based film as a leakage barrier — this is fully biodegradable and just as effective as plastic.
The absorbent core of the nappy is made from wood pulp, responsibly harvested from Scandinavian forests and with an FSC certification. The other layers of the nappy are made from natural, biodegradable materials, such as compost certified tissue and sugarcane. The nappies are not 100% biodegradable yet but they must be the best choice when it comes to disposable nappies. 
They're better for you baby and better for the planet than conventional disposable nappy brands. Naty nappies are also designed to minimize the risks of allergy and nappy rash and also certified by the Swedish Asthma and Allergy Association.
Giveaway: Win an Eco Nappy Bundle from Eco By Naty!
For a chance to win a nappy bundle from Naty, enter through the Rafflecopter below. The bundle will include a packet of nappies or pull-ups in your required size, baby wipes, rash cream and disposal bags. The giveaway will end on the 20th of September 2018 and is open to UK residents over the age of 18 years. Terms & Conditions apply. There will be one winner. Samples may vary.
Post in collaboration with Naty.