Jucee Squash No Added Sugar Range Review
|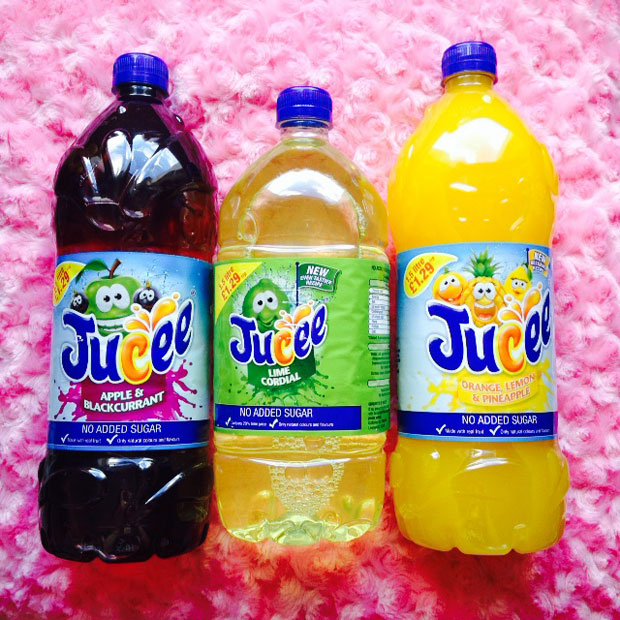 Jucee Squash No Added Sugar Range Review
In the early 1980's, Jucee launched as the first long-life juice in a carton in the UK. Jucee squash was launched as a good quality and good value alternative to the brand leader and soon became a favourite with local retailers and is still the second biggest brand in the squash sector. Jucee also makes 100% pure fruit juice and juice drinks.
The squash range has 11 fruity flavours and most of them are available in the "No Added Sugar" format and come in a range of sizes.
I first started drinking squash regularly when I was pregnant with my daughter and suddenly was overcome by constant thirst. Before pregnancy, I was used to drinking coffee and tea throughout the day but I avoided these due to the caffeine content and needed something else to drink. I love water but growing a baby makes you extra thristy and water gets boring after a while. For a few months, I was drinking eight pints of water a day and was still thirsty (but scared to drink too much liquid because that's bad for you, too!). During this time it was great to have tasty squash in the house to make thirst-quenching more fun!
Breastfeeding was thirsty work too, naturally, and after that we just continued keeping squash in the house because it's delicious and helps us drink more water, especially during the summer.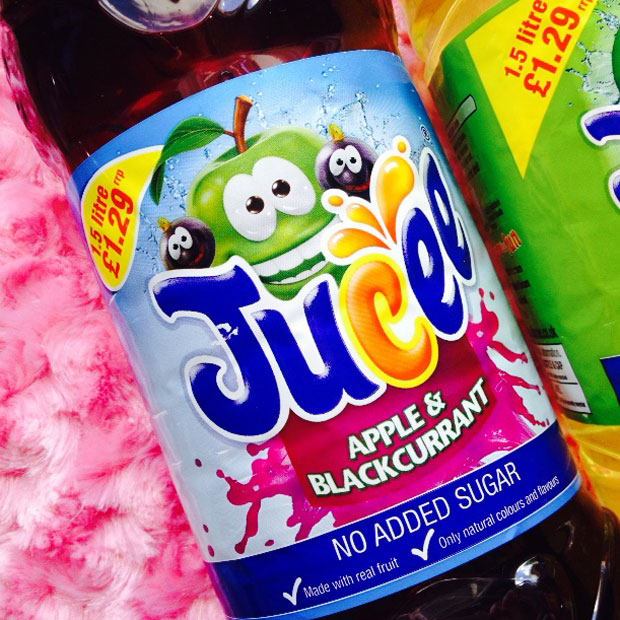 We've been enjoying three different Jucee flavours lately: Apple & Blackcurrant, Orange, Lemon & Pineapple and Lime Cordial. They are all made with real fruit and only contain natural flavours and colours. They are free from added sugar and contain sweeteners instead.
Apple & Blackcurrant is a classic flavour combination in the world of squash. It's refreshing and the balance between apple and blackcurrant is just right. It's a match made in  heaven! This is the Jucee drink that I had the most of during pregnancy so it gives me pregnancy flashbacks. We used to buy the big bottles of this flavour every week.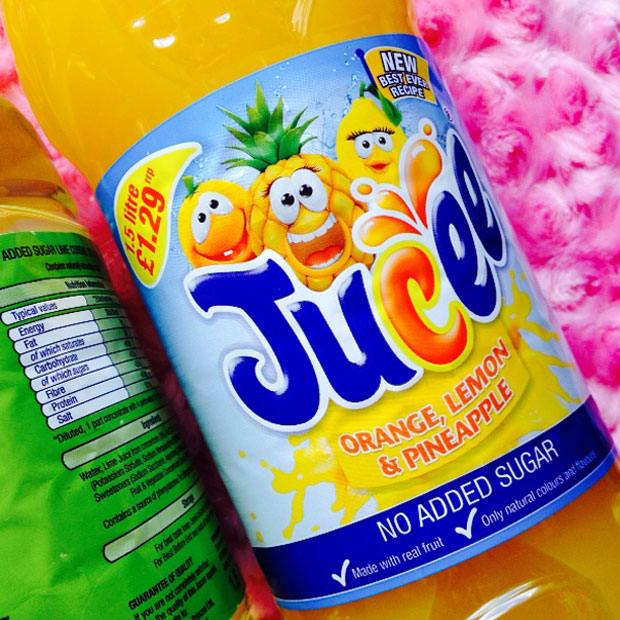 Orange, Lemon & Pineapple is a new flavour for me and I really love it. It's very summery and tropical. I love pineapple drinks and combining pineapple with zesty lemon and sweet orange makes a really yummy drink. For an adult version of this squash, I can see that it could go really well with spiced rum…
It also goes really well with the Apple & Blackcurrant Jucee. If you use 50%-50% and add the undiluted Apple & Blackcurrant to the diluted Orange, Lemon & Pineapple, you can create a really pretty Jucee Sunrise! It's delicious, too — the sweetness to citrus ratio is perfect.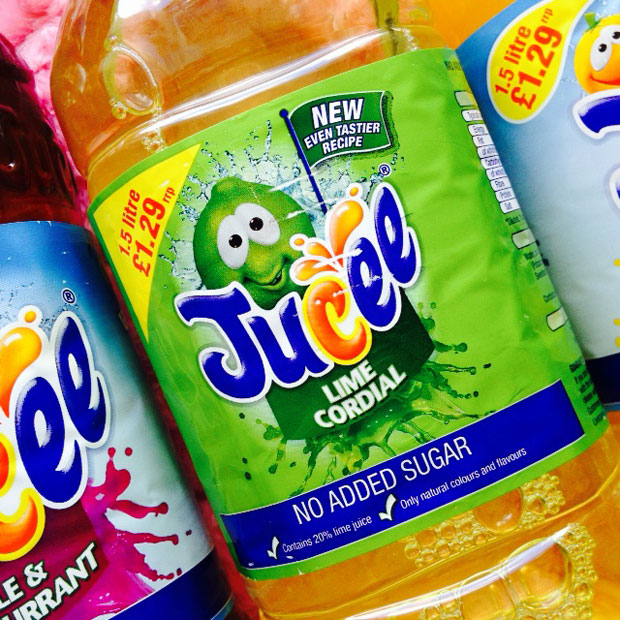 I'd never had Lime Cordial on its own before trying this one. I'd only had it has an ingredient in cocktails so I was intrigued to see what it would be like on its own. I imagined it would be quite tart and sharp but it's actually quite sweet. It's not as juicy as the other two flavours but that's because limes are like they are. It's a refreshing and light drink and perfect for when you fancy just a taste of something in your water but not as much fruity sweetness.
All three are going down well in our household. My husband's favourite is Apple & Blackcurrant and I like feeling creative and making my Jucee Sunrises!
Read more about the brand and see the full range on Jucee.co.uk.
We were sent these products for this review. As always, all my reviews are 100% honest and all thoughts and opinions are my own.