The Ultimate Guide to Choosing the Best Whisky Gift Set
|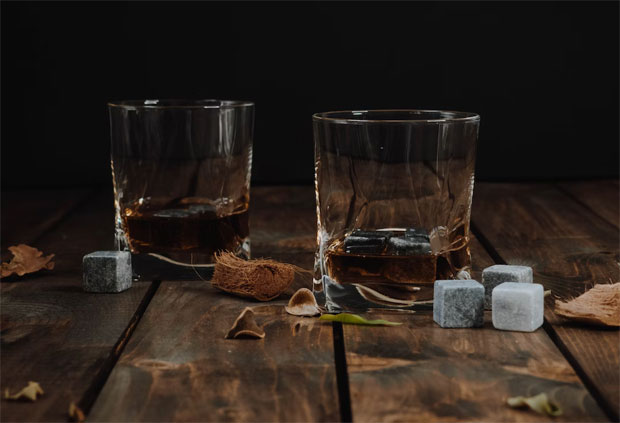 The Ultimate Guide to Choosing the Best Whisky Gift Set
Whisky gift sets are a popular choice for many occasions, whether it's a birthday, anniversary, or even as a corporate gift. However, with so many options available on the market, it can be challenging to choose the perfect one. In this ultimate guide, we will provide you with all the information you need to make an informed decision when selecting the best whisky gift set.
1. Consider the Recipient's Taste & the Occasion
The first and most crucial factor to consider when choosing a whisky gift set is the recipient's taste. It's essential to find out if they prefer peated or unpeated whisky, single malt or blended, or if they have a particular brand preference. This information will help you narrow down your options and select a set that they'll genuinely enjoy.
Another factor to consider is the occasion. Is it for a special celebration like a birthday or anniversary, or is it a casual gift for a whisky enthusiast? If it's for a special occasion, you may want to consider a higher-end set, such as Shinanoya whisky, or one that includes rare or limited edition bottles. For a casual gift, a set with a variety of different whiskies or a unique presentation may be more appropriate.
2. Choose a Theme
Whisky gift sets come in various themes, from regional sets, such as Scottish, Irish, or Japanese, to sets that include a particular brand's range. Choosing a theme can make the gift more personal and memorable, and it also allows you to introduce the recipient to new brands and styles of whisky.
Additionally, whisky gift sets often include accessories such as glasses, coasters, and even books about the history and production of whisky. These added extras can enhance the overall gifting experience and provide the recipient with a deeper understanding and appreciation for the spirit. Whether it's for a special occasion or just a thoughtful gesture, a whisky gift set is a great way to show someone you care.
3. Consider the Packaging
The packaging of a whisky gift set can be just as important as the contents. Consider a set that comes in an attractive box or packaging that can be reused or repurposed. Some sets come with additional items, such as glasses, coasters, or even a book about whisky, which can add to the overall presentation and value of the gift.
When it comes to gifting a whisky set, the packaging can make or break the experience. A well-designed and attractive box not only adds to the overall presentation but can also be reused or repurposed. Moreover, some whisky gift sets come with additional items like glasses, coasters, or a book about whisky that not only enhances the value of the gift but also adds to the recipient's enjoyment. Therefore, it's essential to consider the packaging and extra items while choosing a whisky gift set to make it a memorable and valuable gift.
4. Look for Limited Edition Sets
For the whisky enthusiast who has everything, a limited edition set can be an excellent choice. These sets often feature rare or hard-to-find whiskies, and they can be a unique addition to any collection. However, be prepared to spend more on a limited edition set as they're often priced higher than regular sets.
If you're looking to impress a whisky lover with a truly special gift, a limited edition set is a great option. These sets typically include whiskies that are highly sought-after and may even be one-of-a-kind. They're perfect for collectors or anyone who appreciates the finer things in life. Just keep in mind that limited edition sets often come with a higher price tag, so be prepared to invest a bit more to make a lasting impression.
5. Check Reviews and Ratings
Before making a purchase, it's always a good idea to check out reviews and ratings from other customers. This will give you an idea of the quality of the whisky and packaging and whether it's worth the price. You can find reviews on e-commerce websites or whisky enthusiast forums.
By reading reviews and ratings from other customers, you can also learn about their personal experiences with the product. This can help you make an informed decision on whether the whisky is right for you. Additionally, reviews can provide insight into the customer service provided by the seller or manufacturer. Taking the time to research and read reviews can ultimately save you time and money, and ensure that you are satisfied with your purchase.
6. Consider the Price
The price of a whisky gift set can vary greatly, depending on the contents and packaging. It's essential to set a budget before making a purchase and stick to it. However, keep in mind that a higher price doesn't always equate to better quality, so do your research before making a decision.
When purchasing a whisky gift set, there are several factors that can affect the price. The contents of the set, such as the type and age of the whisky, can greatly impact the cost. Additionally, the packaging and presentation of the set can also increase the price. To avoid overspending, it's important to set a budget before starting your search. It's worth noting that a higher price tag doesn't always guarantee better quality, so be sure to do your research and read reviews before making a decision. By taking the time to consider your options, you can find a whisky gift set that fits both your budget and your recipient's preferences.
Conclusion
Choosing the best whisky gift set requires careful consideration of the recipient's taste, packaging, price, and theme. By following these tips, you can make an informed decision and select a set that will be appreciated and enjoyed. Remember to purchase from a reputable seller and check reviews before making a purchase. With a little bit of research and thought, you can give the perfect whisky gift set for any occasion.
Guest Article. Contains a sponsored link.