Alto Adige Wines: Delicious Wines from Alpine Vineyards
|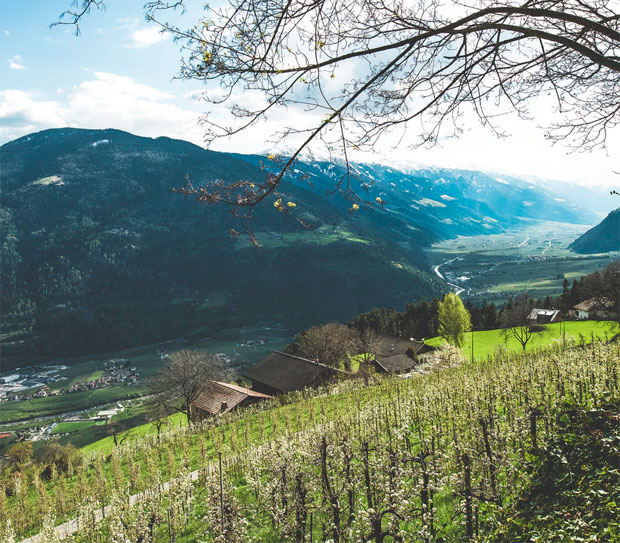 Alto Adige Wines: Delicious Wines from Alpine Vineyards
Alto Adige (or South Tyrole) is a province in northeast Italy known for its ski resorts but also its Alpine vineyards. It's about half an hour's drive north of Verona. This area is home to Europe's highest vineyards and is an amazingly beautiful place.
In this article, we'll look at what makes Alto Adige wines so special and take a closer look at a few of the brilliant wines from this region.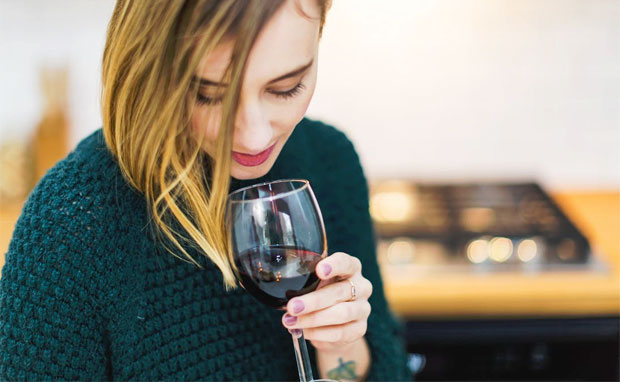 Alto Adige DOC's Wines
Alto Adige DOC is a region that produces both high-quality aromatic white wines (Riesling, Gewurztraminer and Pinot Bianco) and red wines too (Pinot Noir). The white wines are known for their tropical fruits aromas — passion fruit, guava and lychee, while the reds are crisp and juicy with berry aromas.  
What makes this region and its wines so unique is the way it's sandwiched between the alps and stretched from north to south. You get the Italian sun which is often hot and ripens the grapes well but this heat is also moderated by cooler winds. In the afternoons, you'll feel the cold winds from Lake Garda and the Alpine glaciers. Many of the vineyards are at 300-500 metres above sea level but some are as high up as 1000 metres. This high altitude and the cool winds help the grapes retain acidity which results in refreshing wines full of fruity flavours.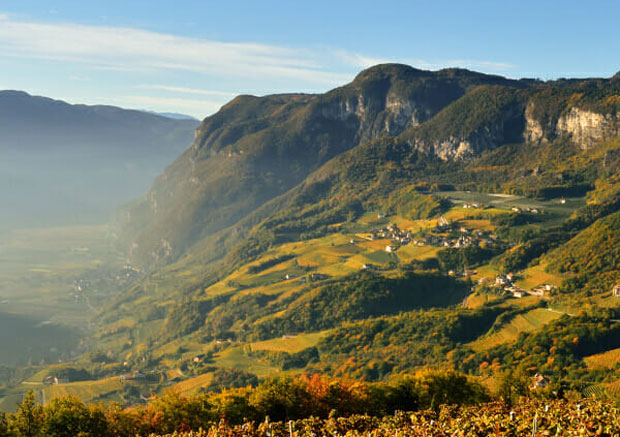 Recommended Alto Adige's Wineries
The region produces several award-winning wines from small wineries. Alto Adige even has a wine street known by the locals as Weinstraße or Strada del Vino depending on if you are speaking German or Italian. This magnificent road starts in the southern end of the village Cortina and stretches for 10 kilometres to the village Tramin up north. On this road, you'll find lots of wineries to visit.
Peter Zemmer is one of them and comes highly recommended. Peter is a third-genearation wine maker who produces wonderful, award-winning wines, including the Pinot Noir Rolhüt 2018.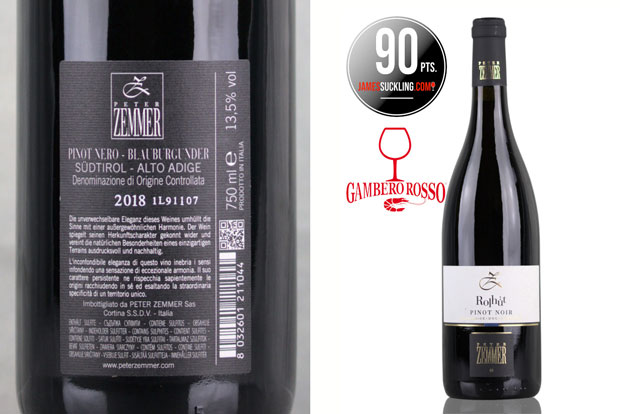 You'll find Peter's cellar at the start of wine street, in Cortina. His main vineyard is situated 250 metres above sea level, and this is where is cultivates his Gewurztraminer and Pinot Grigio grapes for his award-winning wines. He also has vineyards at 500 metres and 1000 metres above sea level for wines with more acidity.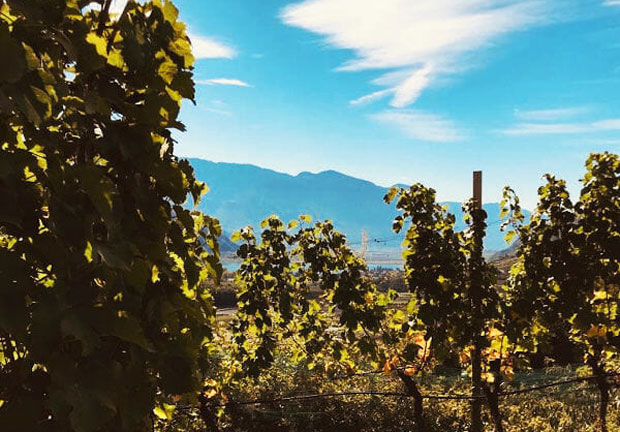 Another winery a bit further north is K. Martini & Sohn, located 16km north from Tramin. It's known for winning many Decanter Gold, Silver and Bronze Medals. The family-run winery has a tasting hall with amazing views over the vineyards and the Dolomite Alps.
K. Martini & Sohn produces lots of tasty wines, including the reds Lagrein and Palladium Pinot Noir. Another one to look out for is the Palladium Gewurztraminer 2018 which is a delicious white wine with tropical aromas of passion fruit, pineapple and mango, combined with the taste of sweet caramel.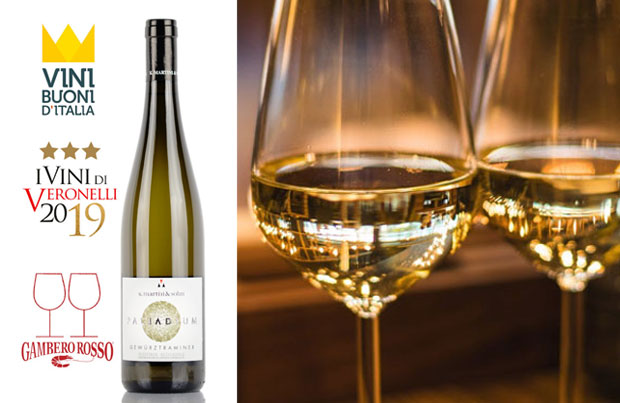 Other wineries that come highly recommended are Kurtatsch and Cantina Tramin.
Where to stay in Alto Adige
There are plenty of places to stay along the wine street whether you prefer staying in accommodation among the vineyards or in private apartments in one of the villages. A few options that come recommended are:
Schwarz Adler Turmhotel
Goldener Adler
Gasthof Hotel Terzer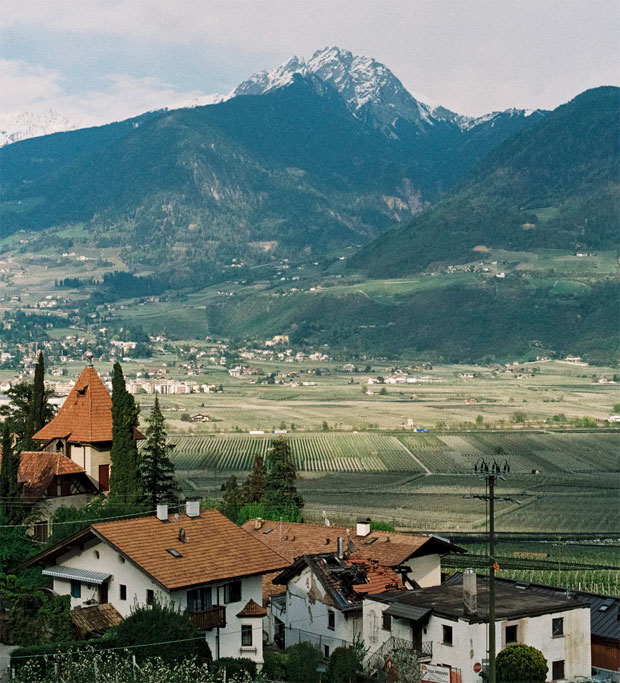 Alto Adige is a great place to visit for the beautiful scenery, interesting culture and exceptional wines. Thanks to the Alpine mountains, this area can produce high-quality grapes and refreshing wines that other areas struggle to make. The award-winning wines are brilliant but quite affordable too as the area is not as well-known as other areas. This means that you're not paying for the name in the same way you do with some wines.
You can find these wines and many more exclusively sold in the UK by Independent Wine. Visit their online wine shop here.
Collaborative Article.