KD UK Peppa's Musical Microphone Toy Review
|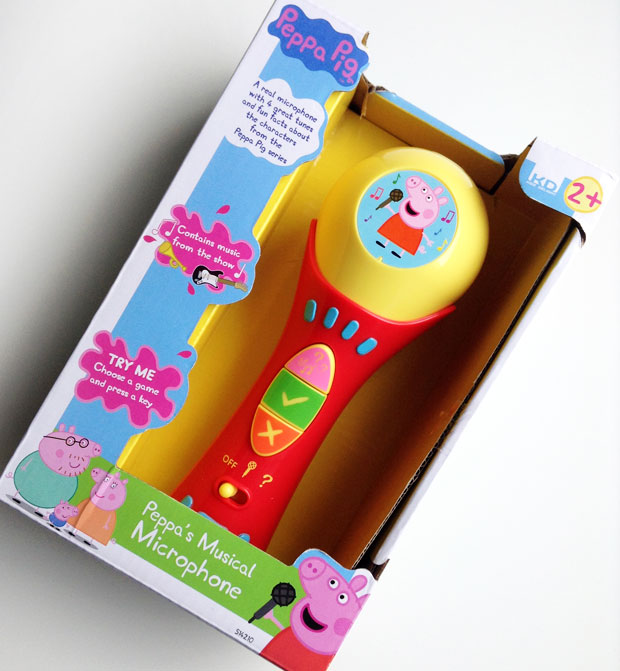 KD UK Peppa's Musical Microphone Toy Review
Being a #KDUKMumbassador, I was sent a KD UK Peppa's Musical Microphone (RRP £12.99) for my daughter. Peppa Pig is her favorite character so it's perfect for her. It's a toy with two different activities — music mode and quiz mode.
The music mode lets you play four different songs from the show and the microphone amplifies your voice so that you can sing along loudly to your favourite Peppa Pig songs. You have to hold your mouth quite close to the top of the microphone for best effect.
The quiz mode asks questions about the characters from the show and you are supposed to answer true or false to see if you get it right.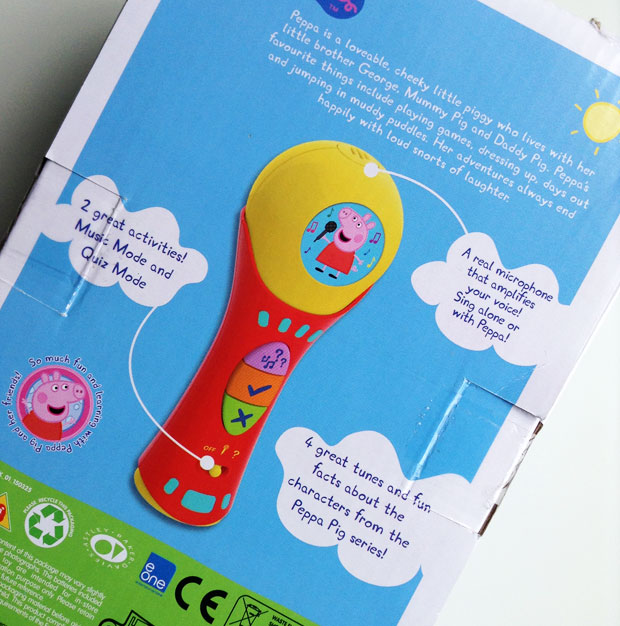 It's really easy to switch between the different modes and to turn the microphone off and on with the yellow switch at the bottom.
The buttons in the middle are:
Pink for switch song or next question.
Green for true.
Orange for false.
The colours for true and false are actually opposite on the back of the box but the colours on the actual toy are as stated above.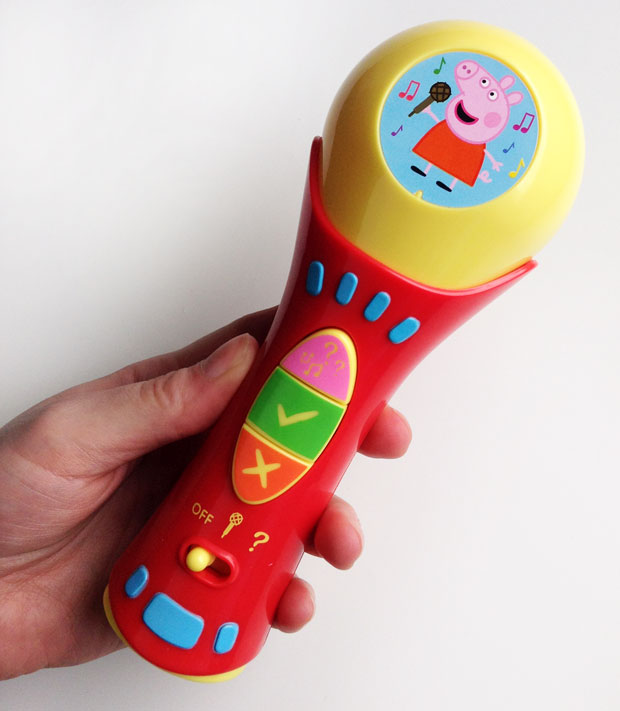 The KD UK Peppa's Musical Microphone is a nice large size and it feels very sturdy. We love the bright colours and the Peppa Pig theme, of course. Even though it's sturdy, it's also lightweight at the same time and easy for small hands to hold. My daughter can comfortably lie down and hold it above her as she plays with it.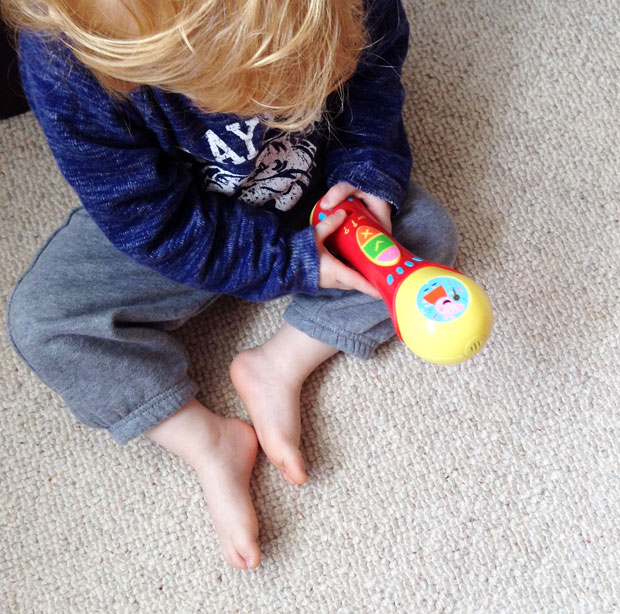 My girl is 21 months old so just under the recommended age for this toy (2 years+) but she really loves it. She doesn't use it as a microphone though, she prefers just playing the songs and listening to the quiz questions and playing with the buttons. She's not reached an age where she sings songs yet but she really enjoys listening to them.
In a few months time, I'm sure she'll be trying to sing along!
The toy's volume is quite loud and there are no settings to adjust this, which is something I miss. It would be great to have the loud setting and a more quiet one to choose between depending on the situation you're in when playing.
Here's a quick video demonstration of Peppa's Musical Microphone:
As you can see it's really easy to switch between the different modes. The questions that you get in the quiz are good because they're educational and fun for kids. As you can see in the video, if you get a question right you get a "Well done!" from Peppa and if you get it wrong you get a "Whoops!". The blue details on the microphone are not buttons — they're purely for decoration.
Read more about KD UK and see all their amazing and educational toys here on their website. They've got loads of known characters to suit children of all ages.
KD UK toys are available from lots of shops including Amazon.co.uk.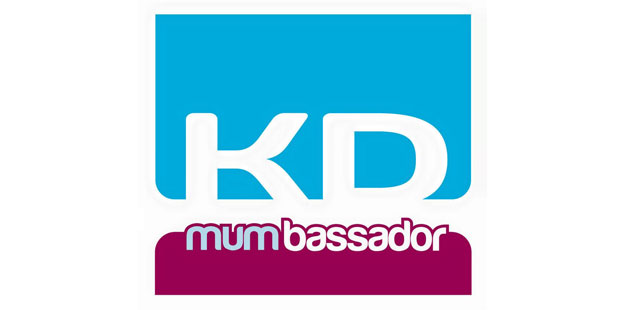 We were sent this product for this review. As always, all my reviews are 100% honest and all thoughts and opinions are my own.