Keeping Your Family Car Safe: The Importance of Car Tyres
|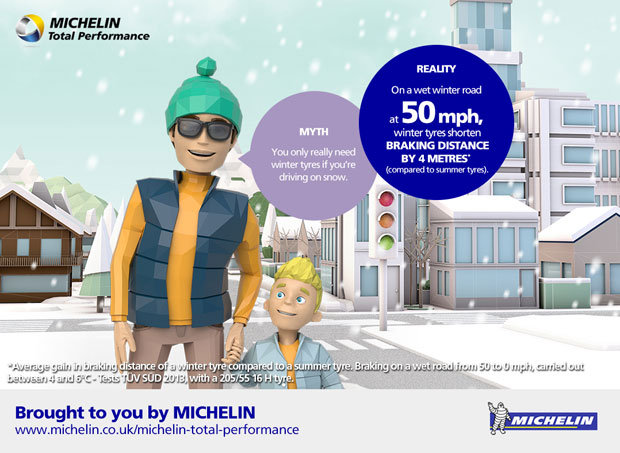 Mumsnet and Michelin have worked together doing a survey with Mumsnetters about the importance of having the right tyres on your car. A few of us Mumsnet blogger have been asked to blog about this subject to promote the key messages and the result from the survey.
In my family my husband is the driver and he takes responsibility for the car and its maintenance and this seems to be the case in most families still: that the men are taking responsibility for tyres. At the same time nearly all of the women asked agreed that all drivers should take responsibility.
I agree with this and if I was a driver and had my own car or shared a car with my husband I would be very much involved in looking after the car.
My husband checks and adjusts the tyres on our car before any longer journey but he himself agrees that he should do it more often.
Check out this infographic for interesting results from the survey:

Mumsnetters put safety and longevity as the top priorities when choosing new tyres for their cars with car handling and fuel saving as other important factors. Less than a fifth made a reference to tyre labelling which has been interpreted as tyre labelling not being very well understood. Do you know anything about tyre labelling? For example, there's a rating for wet braking stopping distances.
Many of the survey participants did not know the legal thread depth and the majority did not know the a penalty for having bald tyres. Many Mumsnetters mentioned that their cars had Tyre Pressure Monitoring System but this does not mean that you can ignore your tyres since TPMS does not always indicate gradual loss of air from tyres which can still lead to reduced fuel efficiency and braking capability.
Only a small percentage of people in the UK own winter tyres but the survey showed that the majority would be prepared to buy them. I come from Sweden where you have to have winter tyres if you are driving in the winter and not only do you have to have them — they need to be good too! If you drive without them and get stopped by the police you will have to pay quite a big fine.
We don't have quite as much snow and ice here in the UK but I still think that winter tyres are a good idea if you live here, too.
Most Mumsnetters are prepared to pay extra for tyres from recognised premium brands to get the inherent quality and safety performance associated with them. I agree, my family's safety is very important to me and there are certain things that should not be skimped on.
"Not all tyres are the same" Michelin
"Michelin Total Performance brings together an optimum mix of performance areas such as grip, long-life and fuel saving without a trade-off. Michelin tyres are the best match for the daily driving challenges that Mumsnetters face."
When it comes to buying tyres the study shows that most of us are reluctant to buying tyres online. This means that we leave ourselves to be easily swayed by the retailers recommendations. We should inform ourselves better about tyres and our cars and some suggested ideas to help are online tyre selector tools and mobile tyre fitting bookable online. Both great ideas to simplify the process.
Are you involved in looking after your family car's tyres? How often do you check your tyre pressure?
---
This post is in collaboration with Mumsnet and Michelin to help spread awareness of tyre safety which I am very happy to do. I have NOT been paid to write this post but have been entered into a prize draw along with all the other Mumsnet bloggers covering this topic.