Kiddylicious Allergen Free Oaty Bars Review
|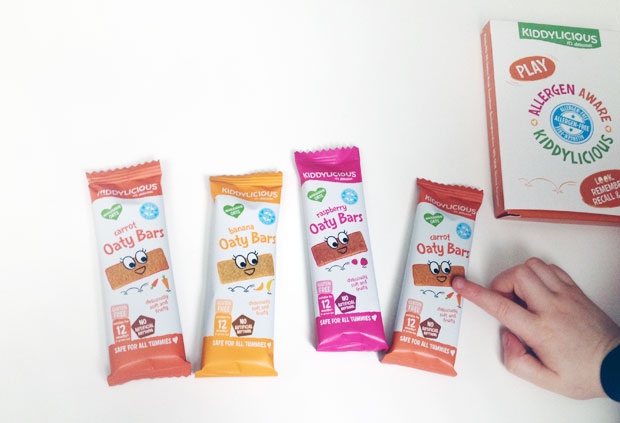 Kiddylicious Allergen Free Oaty Bars Review
My little ones love food and snack a lot too. They get that from me — I'm definitely a snacker! I'm always interested in finding new yummy and healthy snacks for my daughters and Kiddylicious is one of our most favourite brands.
The newest snack we've tried from Kiddylicious is their Allergen Free Oaty Bars which are made in a specially designed facility that is completely allergen free to be suitable for children with allergies too. They are suitable for vegetarians and are free from gluten and dairy and all the other of the 14 declarable allergens (lupin, celery, sesame seed, peanut, egg, mollusc, crustacean, sulphur dioxide, soya, nuts, mustard and fish). They also don't contain any artificial additives or anything like that.
The bars are made from healthy wholegrain oats, real fruit and vegetables and are the perfect snack size for toddlers. They are suitable from 12 months onwards and have a soft texture that is easy for young toddlers to eat.
The list of ingredients is short and easy to understand which is important to me — I don't want any strange ingredients in my children's foods.

The bars come in three flavours — Banana, Carrot and Raspberry — and contain:
Wholegrain Oats
Apple puree
Sunflower oil
Inulin (chicory fibre which give the bars their soft texture)
Concentrated banana juice and Banana powder or Carrot powder or Raspberry pieces*
Thiamin (vitamin B1)
Rosemary extract
*The Raspberry pieces are made from: apple juice concentrate, apple puree concentrate, raspberry puree, cherry juice concentrate, raspberry juice concentrate, citrus fibre, apple fibre, gelling agent: pectin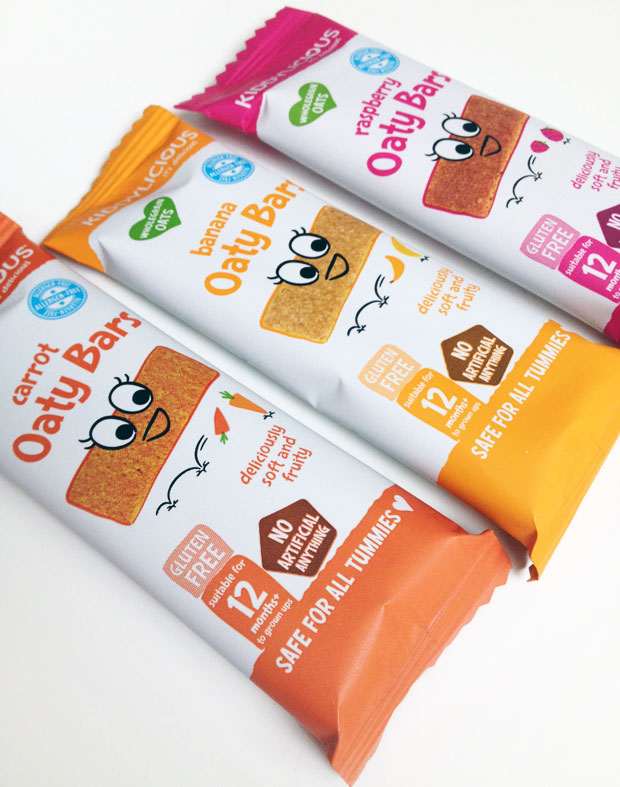 My littlest one is 13 months old and she absolutely loves these! She has two at a time because she loves them so much — she's got a good appetite and is very into her food. The texture is perfect for her and she loves all three flavours but especially the carrot one.
We will definitely be buying theses again. They're really easy to break into little pieces suitable for my littlest one as she's not that good at biting things off yet.
Order online from Kiddylicious.com or buy in store from your supermarket.
We received samples of this product. As always, all my reviews are 100% honest and all thoughts and opinions are my own.