The Toddler Menu Planner from the Infant & Toddler Forum
|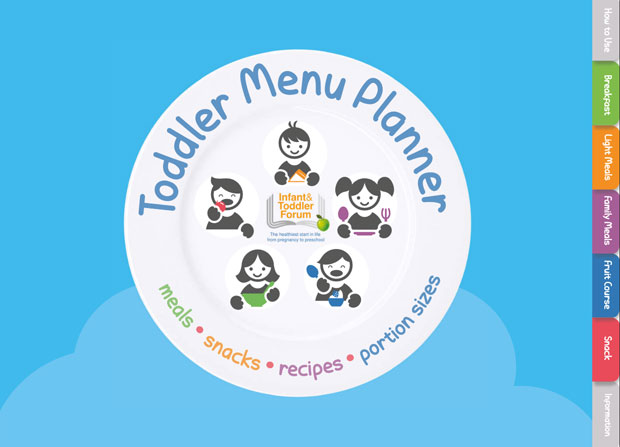 The Toddler Menu Planner from the Infant & Toddler Forum
Today is a bit special as it's the launch of the Toddler Menu Planner from the Infant & Toddler Forum — a product that was inspired by an idea that I shared as my entry in the Think Toddler-Sized Challenge.
The new Toddler Menu Planner (£4.99) was inspired by parents for parents and helps families get the daily food balance right, taking the stress out of meal planning for your toddler.
It's hard to know how much your toddler should eat to stay healthy and what a normal serving of different foods looks like. The Toddler Menu Planner will help with all this and help you set up healthy eating habits for your child.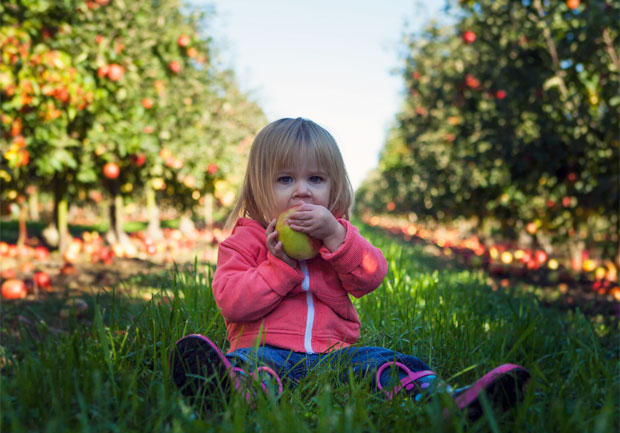 The Toddler Menu Planner
The planner is an online resource that covers the following:
Which types of foods in the right balance – carbs, protein, dairy and fruit/vegetables
How often different types food should be offered every day
How much should be on the plate – think toddler portions
Since quickly growing toddlers with small tummies require more nutrients in each mouthful of food than adults, the Toddler Menu Planner is specially developed to meet the growing needs of toddlers (aged 1-4 years) and is packed with useful info and helpful tools to help parents get the balance right, including:
67 tasty and nutritious toddler recipes developed by a paediatric dietitian
A 14-day meal planner featuring easy toddler meal ideas and healthy toddler snacks
Photos of the recommended toddler portion size for each recipe and snack ideas for children
Guidance on how to combine a variety of meals and snacks to ensure toddlers receive a balanced diet every day
Tips and tricks on saving money on groceries, ordering and shopping for food
The Toddler Menu Planner resource is supported by a number of leading early years organisations, including London Early Years Foundation (LEYF), Early Years Alliance (EYA), and Professional Association for Childcare in the Early Years (PACEY).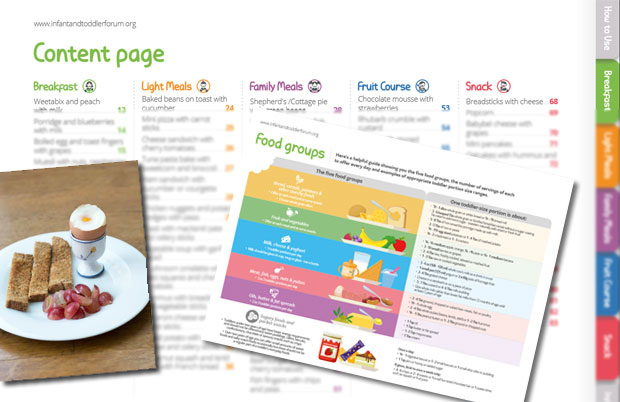 Specialist Paediatric  Dietitian  and  Nutritionist at  the  Infant  &  Toddler  Forum comments:
"Parents told us what they wanted and we listened! We are thrilled to launch the Toddler Menu Planner resource after almost two years in the making and are encouraged to see from the pilot study the real difference it makes to the toddler meal planning experience –both for parents and toddlers. We know from our research that the early years present a critical window of opportunity to help shape healthy eating habits for today's and tomorrow's children and through the launch of the Toddler Menu Planner, we hope to reach as many families as possible to help reverse the childhood obesity trend"
I'm so happy to see the final product available for parents to use now. It's a brilliant product that is so helpful. The information is clear and easy to take in and all the visual content is so useful. I'm sure many parents will be surprised and some relieved to see that toddler serving sizes should really be quite small. It's all very interesting and I'm certain it will be a huge help to any parents that are concerned about how much or how little their toddler eats — or parents who are simply interested in the topic.
The Toddler Menu Planner guides you through the different food types, what the toddler serving size range is for a wide range of food items and suggest healthy meals for all meals of the day.

A small 4-week pilot of the Toddler Menu Planner had the following result:
95% agree or strongly agree that the Toddler Menu Planner'makes it easier to plan and prepare healthy meals for toddlers
63% of parents felt increased confidence when planning meals for their child
63% of parents experienced a decrease in annoyance when planning meals for their child
40% increase in healthier food choices for kids
30% reduction in excessive portion sizes at mealtimes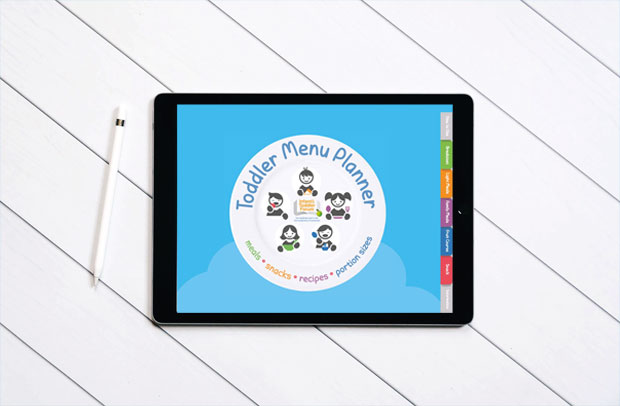 The Toddler Menu Planner is priced at just £4.99 and is available to download now from the Infant & Toddler Forum shop here. Download it to your phone or your tablet so that you can easily reference it at any time.
Collaborative Post.