Koo-Di Pop-Up Bubble Travel Cot Review
|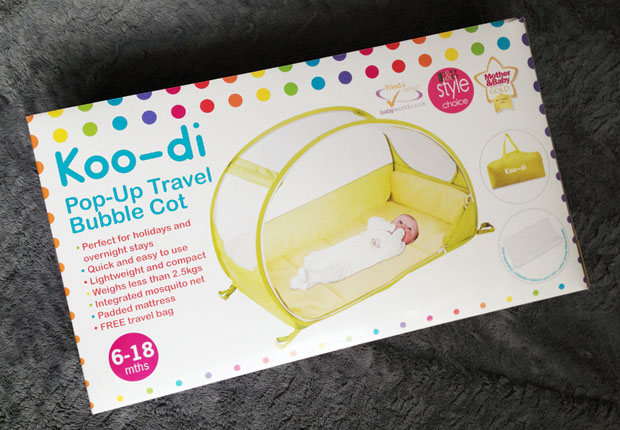 Koo-Di Pop-Up Bubble Travel Cot Review

I was recently chosen as one of the two runner-ups in Koo-di's Blogger of The Year 2016 search. I'm very happy to be working with Koo-di and as a runner-up, I will be a part of their focus group for new product launches and review Koo-di products over the coming year.
In my welcome kit, I received the Pop-Up Bubble Travel Cot which I can't wait to use when Baby No. 2 is here and big enough to use it. My toddler is a bit too big for it at the age of 26 months.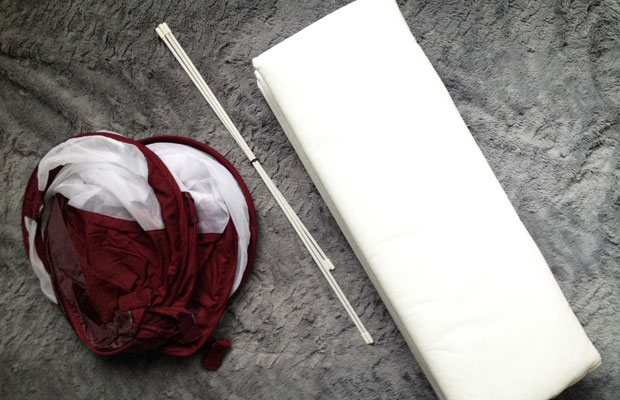 I've already unpacked it and had it up to see how it functions and had a look at comfort and ease of use. Getting it all set up was so easy as the cot just pops up itself when you take it out of it's carry bag. To steady it, you just add four plastic rods — two at the top and two at the bottom, then you add the padded mattress and you're ready to use it with your baby.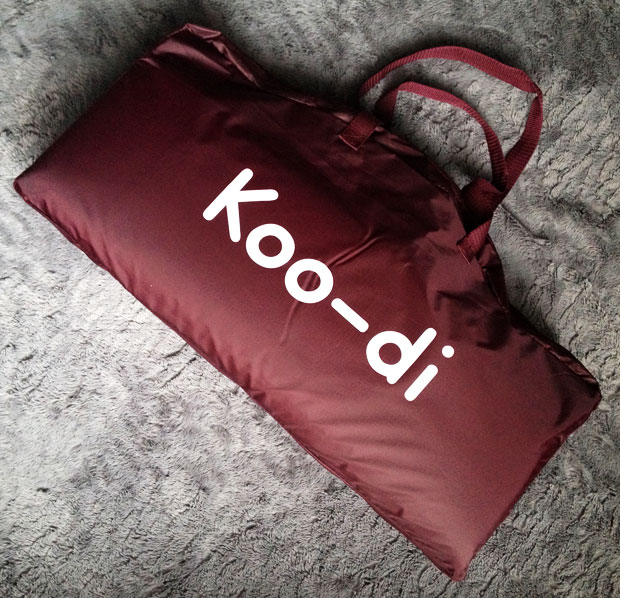 This travel cot is suitable for use from 6 months to 18 months and after that it can be used as a playhouse. My toddler loved sitting in it when I'd set it up!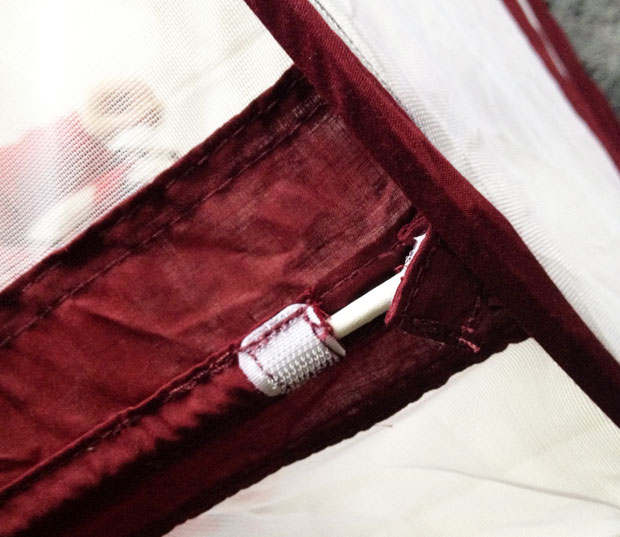 It's such a lightweight and easy to assemble travel cot so it's ideal for trips, holidays or weekends away. Of course, you can also use it at home or have it ready in the car for visits to grandparents etc. It's got an integrated zip-up mosquito net, making it great for holidays in climates where that's a problem and the net also adds some protection from pets and older siblings!

You can have the net zipped up or leave one side open. If you want to leave it open, you can tuck the net door into a little pocket on the right to move it out of the way. The cot has loops on each corner too, so that you can peg it down if using it outside which you can do. If using it outside, remember to put it in the shade to protect your baby from the sun. Koo-di also make a version of this cot with built in UV-protection.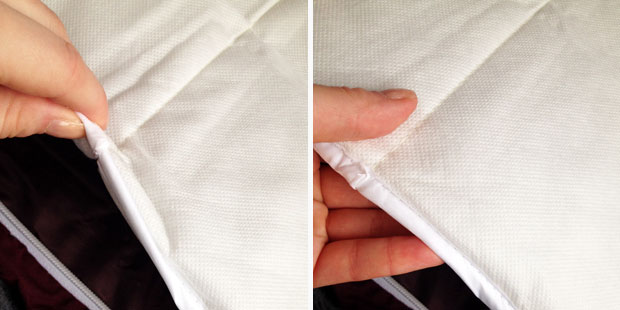 The padded mattress is nice and soft and I like that it goes up on the edges. It fastens with velcro. Everything fits into a compact carry bag measuring L60 x W30 x H18cm and the size of the cot when assembled is L100 x W60 x H69cm.
The cot is made from polycotton and weighs less than 2.2kgs. That is considerably less than our regular travel cot! This one you could even take with you camping — it's so light. We're hoping to go camping this year so this will definitely come with us if we do.
The zip opens from both the outside and the inside so older children can let themselves out.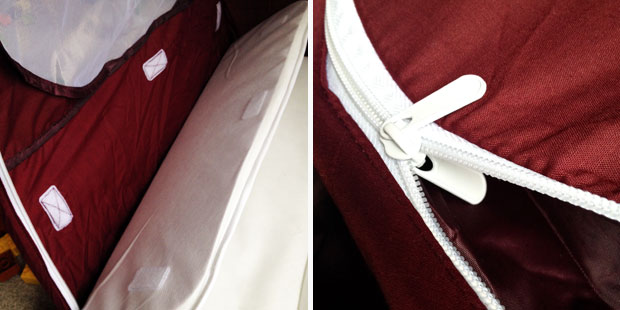 The Koo-di Pop-Up Bubble Travel Cot has an RRP of £56.99 but is usually cheaper from Amazon.co.uk. At the time of writing it's available from just £34.99. I have the gorgeous Aubergine shade, but it also comes in Lemon & Lime, Cafe Creme and Polka Dot.
If you want a lightweight travel cot that you can use from birth, the Koo-di Pop-Up Travel Bassinet looks amazing! It's available from just £19.99 from Amazon.co.uk and there's also an option with UV-protection.
I was sent this item for review. As always, all my reviews are 100% honest and all thoughts and opinions are my own.