Lansinoh HPA® Lanolin – A Mum and Baby Must-Have
|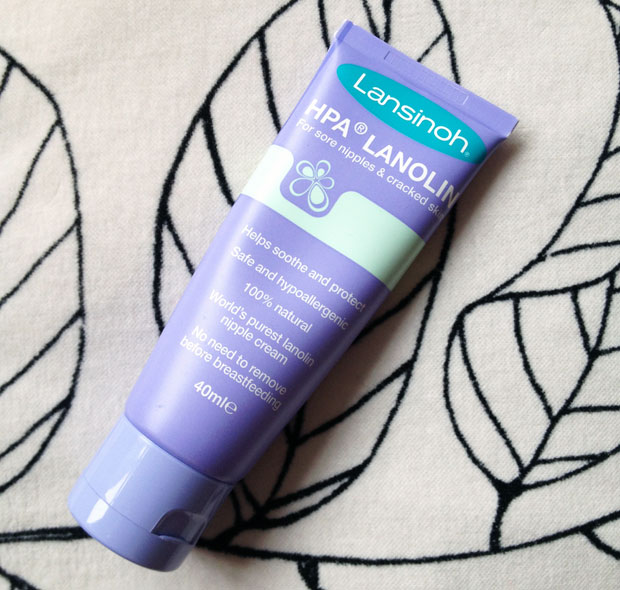 Lansinoh HPA® Lanolin – A Mum and Baby Must-Have
Lansinoh HPA® Lanolin is an essential product for breastfeeding and also a brilliant multi-tasking product for mums and babies.
For over 30 years, Lansinoh has been providing expert care and support for breastfeeding mums with their range of products designed to make breastfeeding as comfortable as it is rewarding. The products have been clinically developed, then tested and approved by real mums.
The award-winning Lansinoh HPA® Lanolin was specifically developed to help soothe and protect sore, cracked nipples in breastfeeding mothers. It helps heal the nipples while the mum can still continue to breastfeed her baby as usual.
The cream is an ultra-purified grade of lanolin that has been refined using a unique process to make it the purest lanolin in the world with only one ingredient. If you have problems with cracked, sore or bleeding nipples, use Lansinoh HPA® Lanolin together with healthcare professional advice about the correct latch and positions for breastfeeding.

When I started my breastfeeding journey in January 2014 when my first baby was born, we didn't have any problems with my baby latching on but for some reason my nipples were very sore and soon cracked and started bleeding. I also had a sharp pain every time my daughter latched on.
Breastfeeding support is brilliant where I live and a breastfeeding counsellor phoned me up out of the blue shortly after my daughter was born to see how I was getting on. I told her about my nipples and she offered to come and visit me at home to see if she could help. At the home visit we adjusted my daughter's position a tiny bit to fit the angle of my nipples. I'd been feeding her like my nipples were pointing straight ahead but they're actually facing outwards a bit, if that makes sense. She also gave me a few sample sachets of Lansinoh HPA® Lanolin to help the healing process.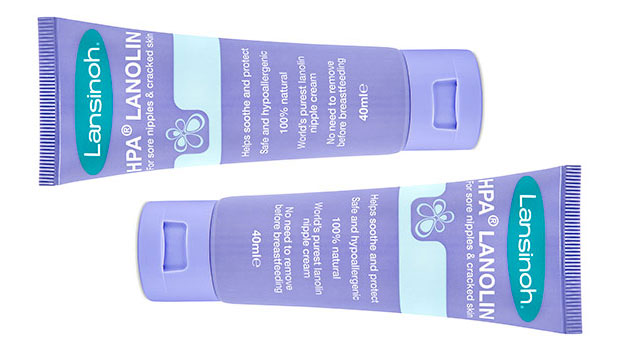 I only used two small sachets of the lanolin and adopted the slightly altered feeding angle and a day or two later, my nipples were completely healed. Since then, I always recommend Lansinoh HPA® Lanolin and breastfeeding counsellors to new mums around me as together they help mums breastfeed for as long as they wish.
Another great thing about Lansinoh HPA® Lanolin is that because it's so pure, you don't need to remove it before breastfeeding which means the cream can look after your nipples 24/7 to ensure they don't crack or get sore again. I would never choose a cream that needs to be washed off before breastfeeding. I want to use natural products and who has the time to wash their nipples over and over all day and night — small babies feed very often. This nipple cream is 100% natural without preservatives or additives, is naturally hypoallergenic and has the British Allergy Foundation seal of approval. It's safe for mums and babies.
The nipple cream is really concentrated and so thick it can be difficult to squeeze out of its tube when it's cold. The quality is amazing and you only need a tiny bit for each application. It might seem more expensive than other nipple creams at around £10 but that purple tube will last you a very long time!
Lansinoh HPA® Lanolin also makes a great lip balm, a hand balm, a skincare treatment for patches of dry skin for mother and baby and can also be used to heal scars, burns and nappy rash. Ideal for all kinds of winter skin ailments!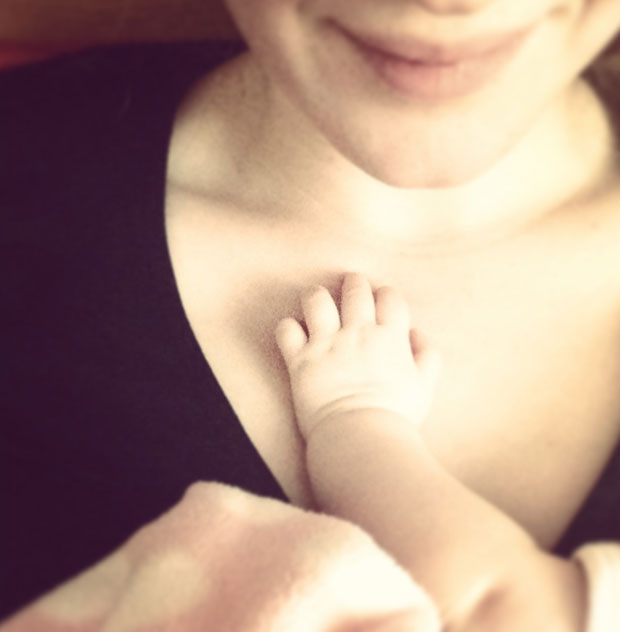 My breastfeeding experience was a very positive one and I'm sure being able to overcome my initial pains so quickly with the help of this amazing nipple cream and the support around me influenced it a lot. I always wanted to breastfeed and knew that I would do it but doing it in a pain free way was of course the preferred option. I breastfed my daughter for one year and I'm planning to breastfeed our next baby when he or she is born in May next year. I will have a tube of Lansinoh HPA® Lanolin ready for when he or she is born!
Lansinoh HPA® Lanolin, RRP £10.99, is available from Asda, Tesco, Sainsbury's, Waitrose, Ocado John Lewis, Mothercare, Kiddicare and Amazon.co.uk.
For more information visit Lansinoh.co.uk.
I was sent a tube of Lansinoh HPA® Lanolin to go with this feature. As always, all my reviews are 100% honest and all thoughts and opinions are my own.