Breastfeeding: My Loves & Dislikes
|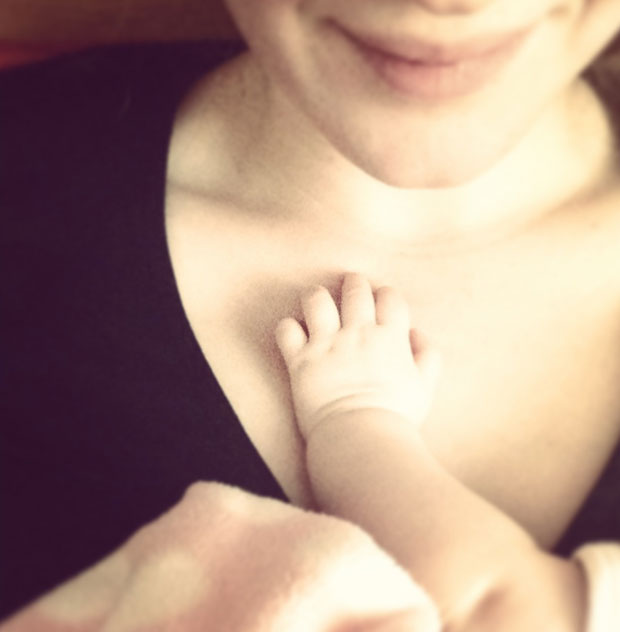 Breastfeeding: My Loves & Dislikes
Overall, breastfeeding was a very positive experience for me. My daughter latched on well from the start and began feeding as soon as she was born. I did suffer from pains in the first few weeks every time she latched on and had sore, bleeding nipples. A breastfeeding support worker phoned me up out of the blue and asked if I needed any help. I told her about the pains and she offered to visit me at home.
During the visit, she asked me to feed my daughter so she could see how I did it. It turned out, the angle was slightly wrong for my nipples — a few degrees! — and I needed to move my daugher a tiny bit. She also gave me a few samples of Lansinoh nipple cream that I only needed to apply a few times. My nipples stopped bleeding and healed completely over the next couple of days. It's amazing what such a small change can do. After that, breastfeeding was completely pain-free.
There are many things that I love about breastfeeding and a few bits that are not as fun…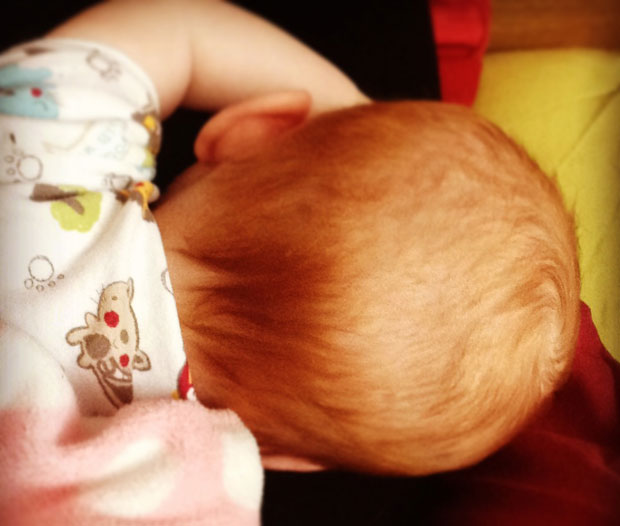 What I love about breastfeeding:
Once you've got used to doing it (which happened quickly for me), it's really easy. You just whip a boob out when your baby needs feeding and that's it. No preparation, no bottles, no washing up, no waste.
You don't need to keep track of your baby's feeds

—

your breasts will tell you when it's time by filling up.
A lighter changing bag. You don't need to carry bottles, formula, sterile water or bottle warmers with you when you go out. All you need is your boobs.
The night feeds are really easy and you can even sleep while your baby is feeding.
You can pump your milk out if you need/want to which offers freedom to have a glass of wine or catch up on some sleep. Read my reviews of manual pumps.
Breastfeeding creates lots of nice mother-baby moments that are lovely. Of course, feeding a baby with a bottle is lovely too, but breastfeeding creates a physical bond too and makes the mother's body produce oxytocin and endorphins which make you relaxed, calm and happy.
Breastmilk makes babies fall asleep, making bedtime easier and giving you a chance to sleep, too.
I also love all the health benefits for both mother and baby.
What's not so great when you are breastfeeding:
You leak milk, a lot. I wore breast pads to make sure my clothes stayed clean and dry

—

there are lots of good types available. The leaking does affect what you can wear and you always need to have a bra on to hold the pads in place. Here's a post with reviews of different kinds of breast pads.
You have to make sure whatever you are wearing has full access to your breasts to make sure you can feed your baby easily and quickly. There were many lovely dresses and tops that I could not use during my year of breastfeeding. Crop tops were very useful to make outfits breastfeeding friendly.
Pumping. Though I love the fact that you can pump, pumping is not fun. It takes a lot of time to get a small amount of milk most of the time and it makes your nipples a bit sore. The end result is great though

—

breastmilk in a bottle.
If you want to have a drink or need to be away from your baby for whatever reason, you need to plan ahead and make sure you have some milk stored.
Some babies react to foods and drinks that the mother eats and drinks and you might need to change your diet slightly to adjust to that. Luckily, my daughter was fine with me having a lot of coffee!
You have to think about which shower gels and body creams you use on your chest so that your nipples don't taste funny. Here are my favourite nipple balms that you don't need to wash off.
For me, the benefits/loves completely outweigh the negatives. I wouldn't even really call them negatives — the dislikes are just small annoyances. Breastfeeding my daughter was a very positive experience for me and I will definitely do it again with future babies.
What are your likes and dislikes about breastfeeding or bottle feeding?