Le Petit Ballon Wine Subscription August 2017 – Wine Cocktails
|
Le Petit Ballon Wine Subscription August 2017 – Wine Cocktails
August has been and summer is sadly over. At the end of the month, I enjoyed the last Le Petit Ballon box of the season which was lovely! Le Petit Ballon is a wine subscription service that I've been enjoying for a few months now — I love wine, so wine that shows up at your doorstep is naturally a great thing for me. You can find my previous reviews of Le Petit Ballon boxes here. I will tell you a bit more about the August box further down, after a little summary of how the service works and what you get in each box.
Le Petit Ballon works like this:

Every month you receive two bottles of wine carefully selected to match the profile that you've provided by taking a wine quiz when you sign up. The wines are chosen by expert Jean-Michel Deluc, former Sommelier Chef at The Ritz.
There's usually a theme for each month which is always fun! August's theme was Wine Cocktails and you can find lots of fun wine cocktail recipes on the Le Petit Ballon website too.
With your wine, you also get The Gazette magazine which is a little publication that tells you everything there is to know about wine without all the waffle!
For each bottle, you get an information card with information about the wine and access to tasting advice and tips in the form of posts and videos.
Your wine is delivered to your home which is very comfortable and can you imagine anything better arriving at your doorstep? No, me neither.
There are two monthly subscription options: Grape Expectations (£24.90) with two great value wines or Age of Raisin (£39.90) with two prestigious labels for connoisseurs
You can pause or cancel your subscription at any time.
You can also enjoy 20% off the range to stock up your wine cellar if you wish to buy more.
The theme of August was Wine Cocktails and The Gazette featured a bunch of exciting recipes. I received a white wine and a red wine (per my preferences) in the box and we had them like they are, not mixed into a cocktail. Though I do like the idea of wine cocktails!
The white wine was the 8 Place du Marché 2015 which is a wine that was created by eight friends who all work in the wine industry. They decided to make a wine in their own image — one that's fun, fruity and easy to drink, perfect to enjoy with friends.
They really managed to do this! 8 Place du Marché is a really sweet and super fruity wine! At the same time, it's also really fresh which balances it out well. The colour of the wine is vibrant and golden which matches the honeyed wine so well! It's very smooth, fun and pleasant. It's a great wine to enjoy with lunch or at a fun party — very versatile. It goes well with fruity dishes, seafood, creamy cheeses and, my favourite, fruity desserts. It would go beautifully with an apple pie or a fruity, creamy cheesecake.
I don't usually go for sweet wines when I buy white ones but this one was amazing and I'd definitely buy it again. It's opened my eyes a bit and made me realise that maybe I should experiment a bit with sweeter white wines more often.
The red wine was the Les Merises 2016 which is a radiant and full bodied wine full of, to me, autumnal flavours and aromas — black fruits, cherry, smoke, chocolate, pepper and licorice. Especially compared to the sweet white wine, it feels like a wine more suitable for the darker and colder season. Maybe a wine to toast hello to autumn! It's a beautiful bright ruby colour with hints of purple and the texture is velvety and smooth.
It's quite a strong tasting wine that works best with food, in my opinion. Again, I think autumnal dishes like stews, lasagna, moussaka and things like that would work really well with this red. It would also partner well with a flavoursome cheese board.
I'm really enjoying sampling lots of new wines with Le Petit Ballon. When I buy wine at the supermarket, I tend to often buy the same ones over and over and this is much more fun and exciting! The September box has just arrived so I'll be back with a review of that soon.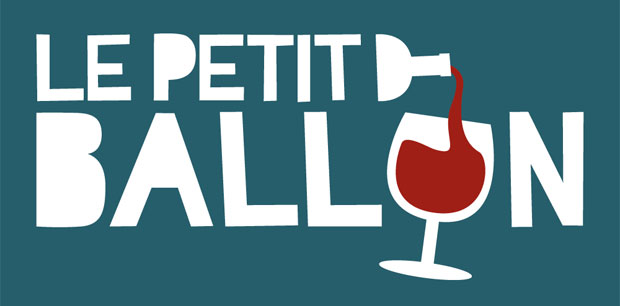 I was sent a box to review for this post. As always, all my reviews are 100% honest and all thoughts and opinions are my own.