Lee Stafford Rainbow Shine Hair Dryer Review
|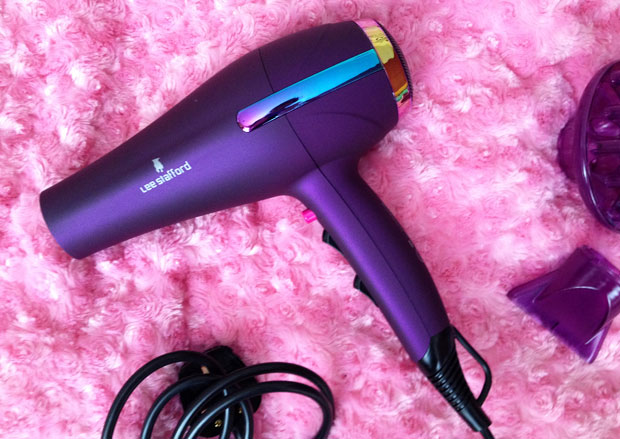 Lee Stafford Rainbow Shine Hair Dryer Review
I don't use a hair dryer very often but I do occasionally when I'm after a certain style or need my hair to dry quickly. The Lee Stafford Rainbow Shine Dryer ticks these boxes very well and, with a professional grade 2200W motor, it dries hair twice as fast as regular hair dryers without damaging it which is amazing!

The hair dryer itself is large but lightweight with an ergonomic handle that makes it comfortable to hold and easy for you to have control over it and your hair. It's got three heat settings and two speeds which I love. It's great to have a cool setting too for finishing touches.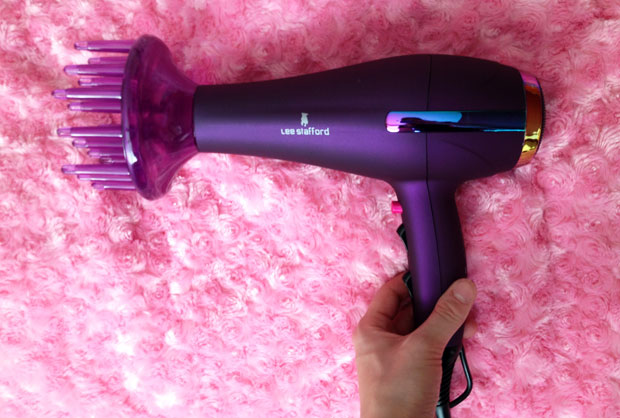 One of the best bit for me and my thick, curly hair is the large diffuser that comes with it. I find it great for keeping volume and curls! You also get a concentrator nozzle which I believe is good for straight hair and a smooth look.
The stunning purple colour and rainbow design is of course great too — I love gadgets that perform well and look stylish at the same time. You don't have to hide this hair dryer away in a drawer!
You can buy yours from Amazon.co.uk for £59.99.
I was gifted this item in exchange for my review. As always, all my reviews are 100% honest and all thoughts and opinions are my own.