Liberex Cordless Electric Bikini Trimmer for Women Review
|
Liberex Cordless Electric Bikini Trimmer for Women Review
Shaving is often an annoying task that causes irritation to the skin, waxing is expensive and should really be done in a salon and epilators hurt a lot – what's the alternative for hair removal at home?
If short and groomed hair is what you're looking for, then a trimmer might be a good option for you. Liberex make a Cordless Electric Bikini Trimmer for Women that is designed for the shape of women. It can be used for the bikini area or on other parts of the body like armpits, arms, legs or back – wherever you want to use it really.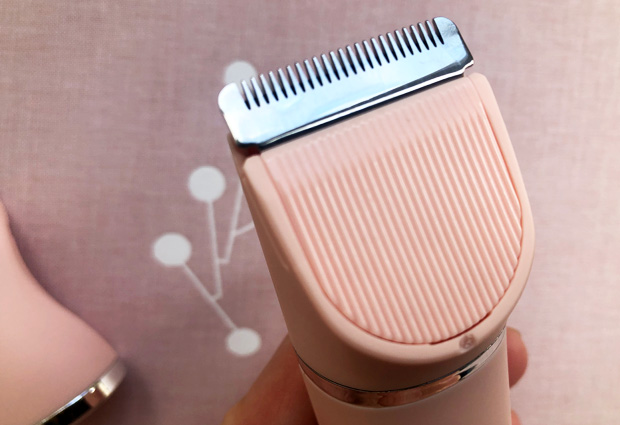 The Liberex Cordless Electric Bikini Trimmer for Women comes with two detachable trimmer heads and 3 guard combs and has a detailed trimmer head for precise trimming and shaping. The range of guard combs lets you control the hair length (2mm, 3-6mm and 9-12mm). It also comes with a little brush to use when cleaning the trimmer.
The design is waterproof so that you can use it in the shower or bath or for a dry shave, whichever you're more comfortable with.
The powerful trimmer is designed to not irritate sensitive skin with a rounded edge, sharp ceramic blade. It's completely pain-free to use and very convenient. The design is attractive and ergonomic.
It's compact and portable too so great for travel. I have the pink design but it's also available in white.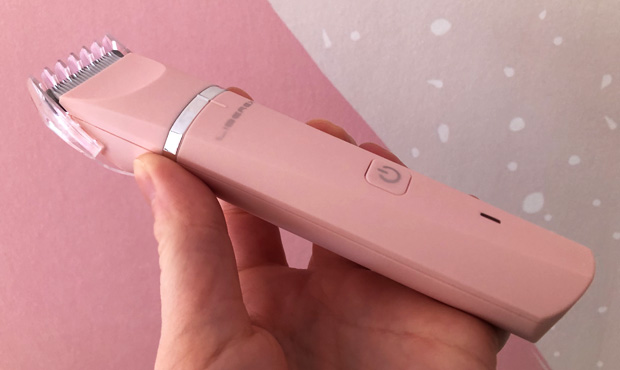 You charge the trimmer with a USB cable (included) and a USB plug that you most likely have at home. It takes 5 hours to fully charge it, but you can use it sooner. Fully charged, the battery lasts for up to 60 minutes cordless on the highest speed mode.
Get yours from the Official Liberex Store and enjoy 10% off any products with the code "Liberex727".
This product was provided for this review. As always, all my reviews are 100% honest and all thoughts and opinions are my own.