W7 Cosmetics Lips & Face Make-Up Review
|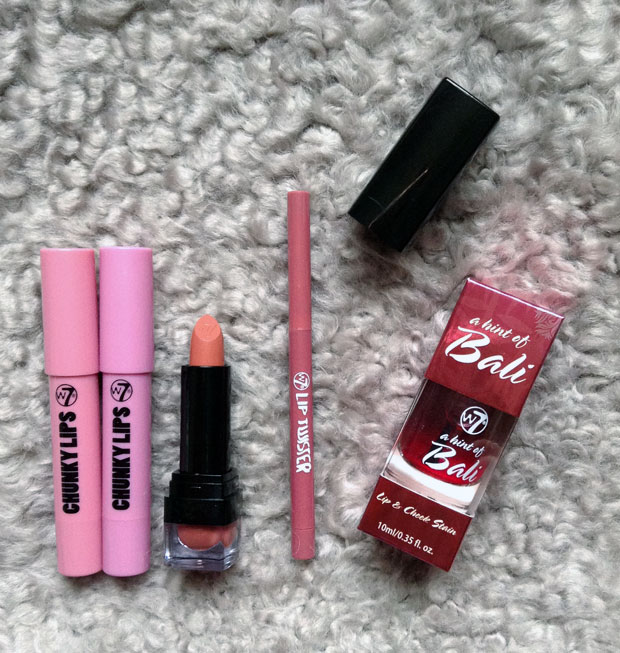 W7 Cosmetics Lips & Face Make-Up Review
I was recently sent some make-up from the budget friendly brand W7. I've split the reviews into two posts and this is the second post and it is about products for your lips and face. The first post was all about eye makeup.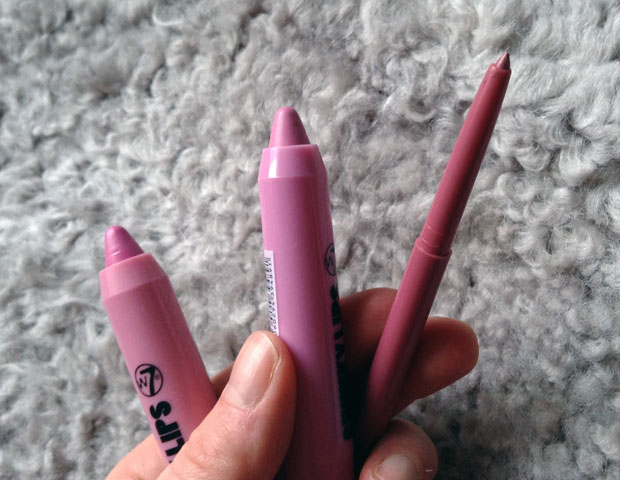 Let's start with lips! I've tried Chunky Lips, Lip Twister and a lipstick. The Chunky Lips pens are like thick and creamy crayons. They are really quick and easy to apply and the texture is nice and moisurising. I tried the shades "Sumptuous" and "Scandal" and though they are both lovely colours, they are simply too bright for my skin tone. They would look lovely on darker skin though.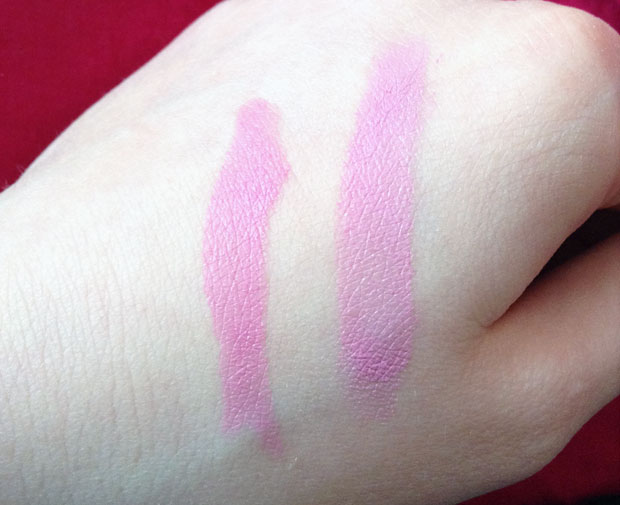 The Lip Twister (below) can be used as a liner or a lipstick. I've used it as the latter and it's actually pretty much the same colour as my lips are naturally. The finish is matte and the application quite easy. The pen is very thin and delicate though so I prefer the Chunky Lips for application purposes.
The we have the lipstick. The shade is called "Pink Sand" and the lipstick is creamy and shiny and fast to apply. It feels nice and hydrating and the shade works well with my complexion.
The face products that I've tried are: Luxury Pressed Powder and Lip & Cheek Stain in the shade "A Hint Of Bali".
The powder is of a really nice quality but unfortunately a bit to dark for my pale skin. I think it's the lightest shade available. I have found a good use for it though and use it to set my blush or to give the Cheek Stain a more matte finish. The Cheek Stain (see top picture) is gel based and can be used as a blusher or on your lips. It looks really dark at first but gives a really natural look and a healthy glow (see photo above). On the lips it looks sheer and natural. Great little mutli-tasking product and propably my favourite out of this bunch.
W7 makeup is available to buy from these shops.
I was sent these products for this review. As always, all my reviews are 100% honest and all thoughts and opinions are my own.