NEUÚ Skincare Review & Giveaway
|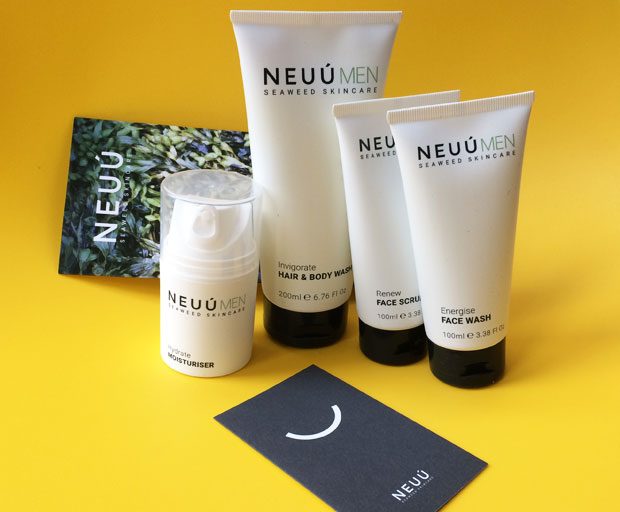 NEUÚ Skincare Review & Giveaway
With the change in seasons, I always look at my skincare routine and see what needs updating for the next season. With the colder, harsher weather, I need caring and protective products. I'm always interested in trying new skincare products and was intrigued when I heard about the NEUÚ Skincare range that has seaweed as their hero ingredient!
NEUÚ products are powered by a range of scientifically developed, naturally effective bio-active seaweed ingredients to soothe and hydrate dry, sensitive skin. The products are now available to buy from Amazon here in the UK.
The organic seaweed used in NEUÚ products has been sustainably hand-harvested on the west coast of Ireland by the same family for four generations, ensuring the seaweeds used are food-grade, sourced in pristine water and harvested sustainably.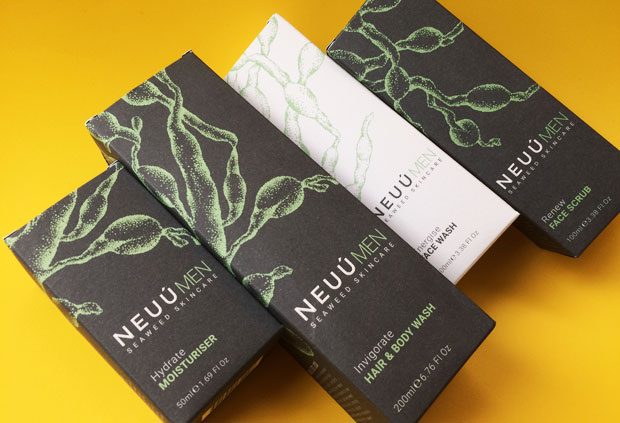 "As someone with dry, sensitive skin I wanted to explore the characteristics of seaweed from a scientific perspective to understand what protects seaweed from its harsh, salty environment; what gives it that extraordinary elasticity needed to survive the Atlantic Ocean; and how might we bring these benefits to life for dry sensitive skin types."
"A fortuitous introduction to Professor JJ Leahy at the University of Limerick some years ago provided me with an in-depth insight into the chemistry of Ireland's natural resources – seaweed being one – and the concept for NEUÚ was born."
"Together we set out to find ways to best capture and replicate seaweed's unique hydration and elasticity capabilities in a way that hadn't been done before and apply those benefits directly to topical skincare. In 2018 we achieved our original goal which was to launch an innovative and highly functional offering to the skincare sector which we believe is just the beginning."
Susan Keating – Founder of NEUÚ
NEUÚ Skincare Review
I was sent a bundle of products to try. These are from the Men's range but nearly half of NEUÚ's repeat customers are actually women and the products are quite unisex. There will be a Women's range launching next year though.
The products that I have tried are the following: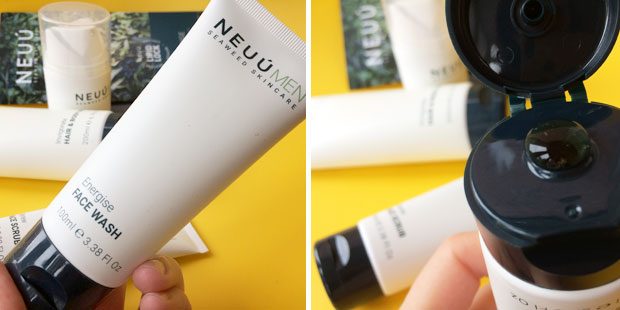 A gorgeous energising face wash that purifies and calms the skin, combining the powers of seaweed with the invigorating and fresh scent of grapefruit which also has antiseptic powers. My skin feels clean and balanced after using this face wash.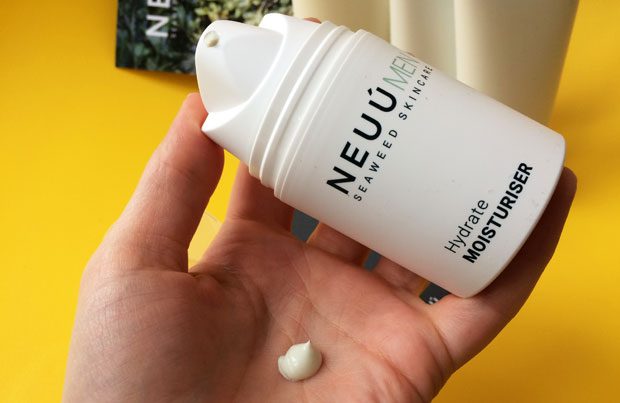 Probably my favourite of the range, a gentle yet super nourishing face cream packed with Essential Marine Fatty Acids specially formulated to repair dry and damaged skin, restore elasticity and prevent premature ageing. Just what I need as a tired mum in my early thirties! It's naturally anti-inflammatory and soothing and keeps my skin hydrated and calm.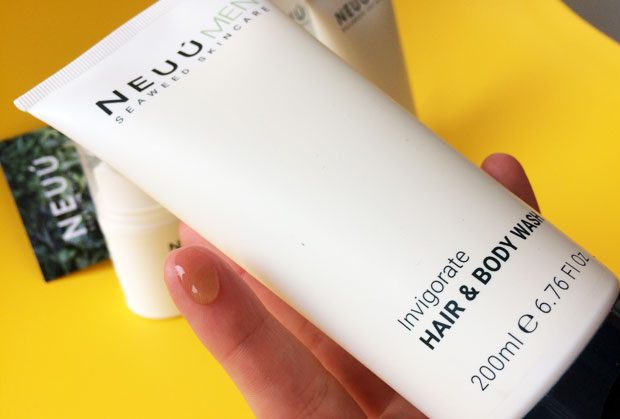 A wonderful shower gel with orange peel and vitamin C as well too for a fresh and invigorating shower experience. It works well on my hair and I think my husband likes using it too!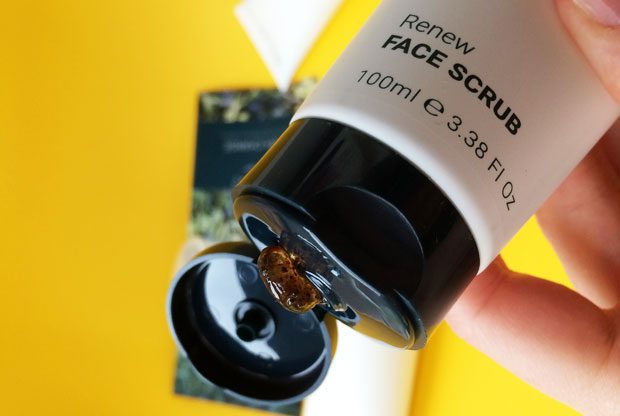 I love a good scrub and this one is packed with seaweed particles in a natural cleansing gel full of antioxidants and marine minerals. The scrub cleanses skin really well and effectively. The seaweed particles are a natural by-product of NEUÚ's seaweed oil extraction process and are a fully biodegradable too so are a great eco-friendly option.
NEUU Lipid Lock:
This bespoke multi-step process extracts Essential Marine Fatty Acids – or lipids – from Atlantic seaweed.
Lipids keep seaweed hydrated and elastic, protecting it from sun, salt, constant wave motion and abrasion.
What nature does for seaweed NEUÚ does for your skin.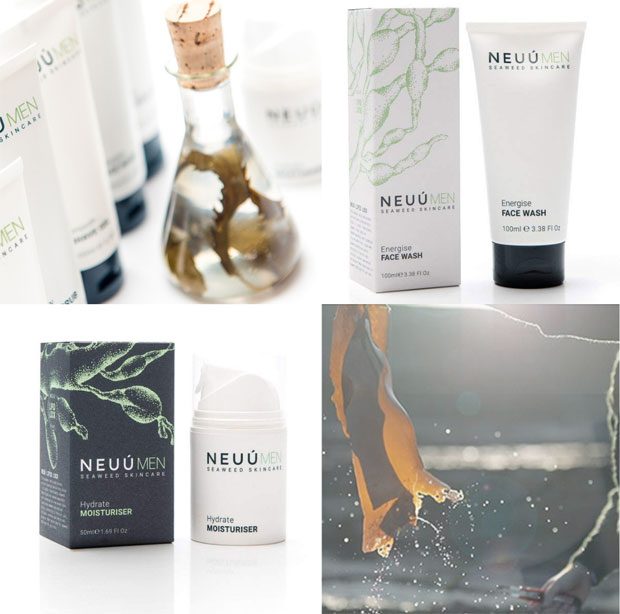 NEUÚ Skincare Giveaway
Alongside my NEUÚ Skincare Review, I'm also running a giveaway! Enter my giveaway for an opportunity to win both the Luxury Face Wash and Moisturiser from the NEUÚ Skincare range of seaweed skincare. Made in Ireland. The giveaway will be running from the 1st of October to the 22nd of October.

Samples provided for this review. As always, all my reviews are 100% honest and all thoughts and opinions are my own.