#LightentheLoad Challenge with Ecover + Laundry Tips
|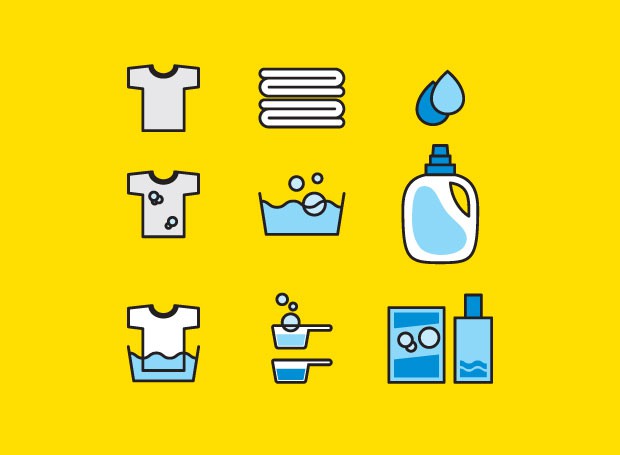 #LightentheLoad Challenge with Ecover + Laundry Tips
You can't avoid the weekly laundry but there are some ways to speed up the process and be more efficient so that you can have more time left over for the important things in life. Ecover has provided me with some tips to lighten the laundry load which saves time and energy and leaves clothes soft and spotless at the same time.
Keep your washing machine working well by running a wash cycle with just hot water and a full bottle of white vinegar. This cleans out the residue that is probably accumulating in the washing machine, preventing your laundry from looking its best. A cleaner machine means cleaner clothes. I love using vinegar for my laundry and often add some to the machine when I wash towels to freshen them up. I'll definitely remember to do this trick yearly.
Set up a weekly laundry schedule to whip your washing routine into shape. Having a schedule will make sure you feel in control and make you more likely to wash full loads which will save 1-2 washes a week as well as water and time. It also means your laundry basket is less likely to overflow and you're less likely to run out of pants and socks!
Separate colours into different baskets if possible and encourage the whole family to do the same thing. This will save time and ensure that clothes stay the right colour.
Plan ahead and set your washing machine to go on while you're out so that it's ready when you get home. One way of making ironing more fun is to do it while you're watching a good show on TV. I never iron, though, I just make sure I hang things up as soon as the washing machine is done.
Treat stains straight away when possible using Ecover Stan Remover before using Ecover Non-Bio Concentrated Laundy Liquid. Other ways to treat stains include using shampoo and a toothbrush on grease stains, hairspray on biro stains and blotting red lipstick stains with a rolled up piece of white bread before washing as usual.
Make black jeans look black again by soaking them in black coffee before washing and make whites whiter by adding half a cup of lemon juice to your wash.
Turn duvet covers inside out and button the buttons before washing. This means the duvet cover is ready to put on and you're less likely to loose small items of clothing inside. A storage trick is to store your duvet covers inside their matching pillow cases, then you never have to rummage around for a matching set.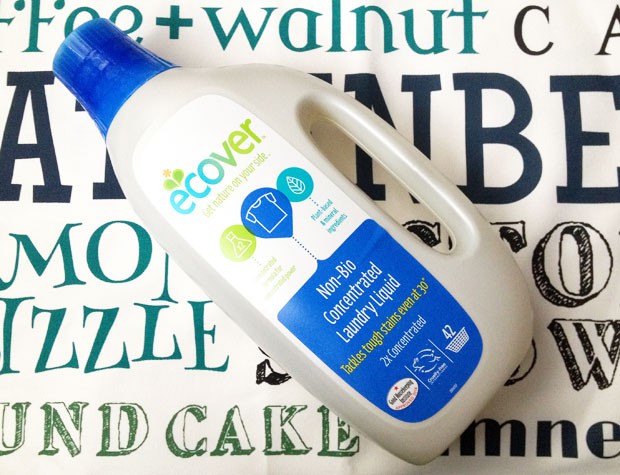 I'm really enjoying using Ecover Non-Bio Concentrated Laundy Liquid which is a plant-based detergent that tackles tough stains even at temperatures as low as 30 degrees yet is gentle on sensitive skin and suitable for the whole family.
This post is written in collaboration with Ecover. Top picture credit.