Magna-Tiles Stardust Set Review
|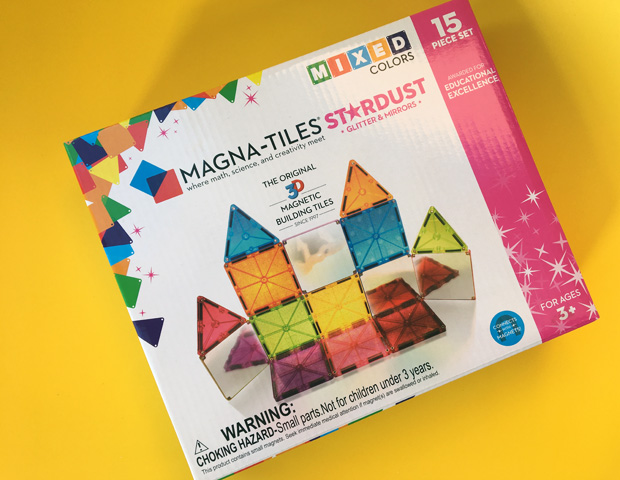 Magna-Tiles Stardust Set Review
We got our first Magna-Tiles set last year and my three girls love playing with it. We've just expanded with the Magna-Tiles Stardust Set which has 15 magnetic pieces which are extra special.
We love Magna-Tiles 3D magnetic building tiles – they're fun and easy to use and help children to explore and develop their motor skills, hand-eye coordination, spatial reasoning, creative thinking, as well as encouraging engineering skills. It's a great educational toy that has been specifically designed for little hands.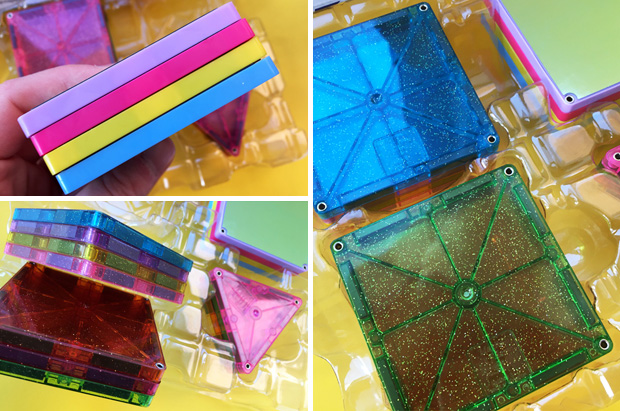 They're recommended for children aged between 3-5 years. I have three daughters, aged 2, 4.5 and 7 and they're all huge fans of Magna-Tiles and will play with out sets for ages.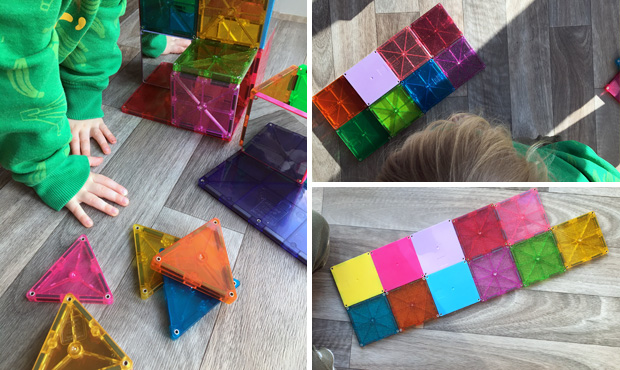 There are so many things you can do with them and build. My eldest loves copying the designs on the box, my middle girl likes to come up with new builds and my toddler loves to stack them up or line them up. My husband enjoyed building a space rocket that you can see below!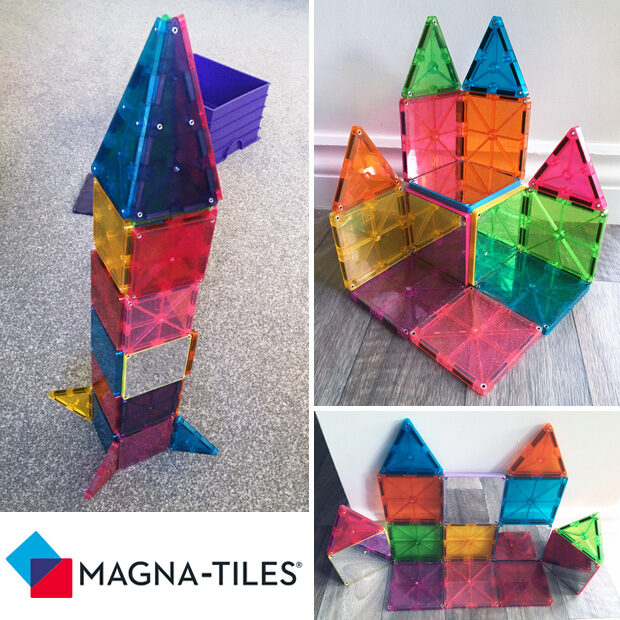 They're so easy to build with as the shapes have a unique ability to always attract, even when the tiles are flipped. The tiles are really sturdy which is great when my toddler is exploring with them.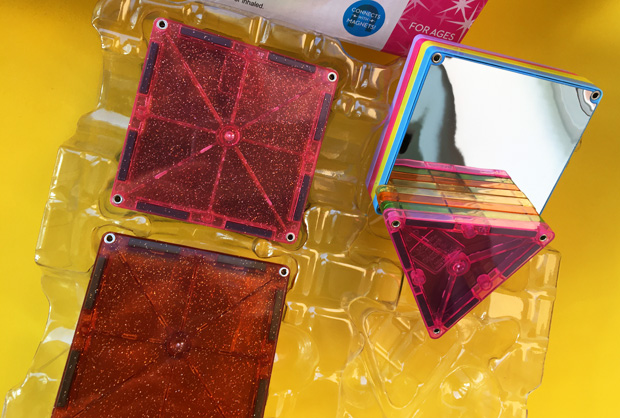 The Stardust Set is a huge hit with my girls – they love the new colours and the addition of glitter tiles and mirrored tiles. The mirrored ones do scratch quite easily but that doesn't affect play. The Stardust Set has expanded the build opportunities combined with the tiles we already had and have definitely added some extra sparkle to our builds!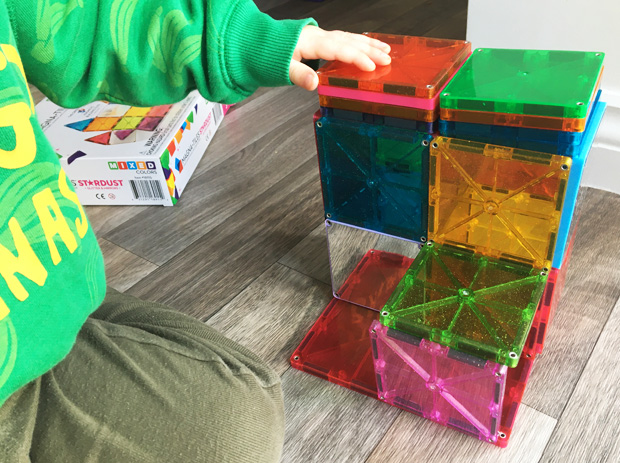 Get yours from Smyths, RRP £19.99.
This set was gifted to us for review. As always, all my reviews are 100% honest and all thoughts and opinions are my own.