Making Sweet Treats with Superfoods from Indigo Herbs
|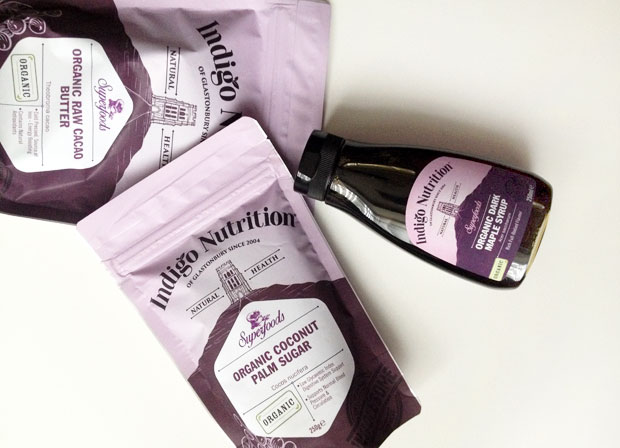 Making Sweet Treats with Superfoods from Indigo Herbs
I love trying new products and recently I've tried these exciting organic products from Indigo Herbs:
Organic Raw Cacao Butter

—

I was very interested in trying this. It's raw and cold pressed to preserve nutrients and is the main ingredient for making raw chocolate. It's doesn't taste of much on its own, just like fat but I was excited to try it in a recipe.
Organic Coconut Sugar

— This is also known as coconut blossom nectar and is a great alternative to sugar. It's lower in GI and has a lovely fruity taste and is quite similar to brown sugar. It's very tasty and perfect in tea and coffee but can also be used for baking or anything else that you would use sugar in.

Organic Maple Syrup

— I love maple syrup and this is a great bottle of premium, dark syrup that can be drizzled on anything or used in baking and cooking. It's rich and has a deep, full bodied flavour. It's absolutely delicious!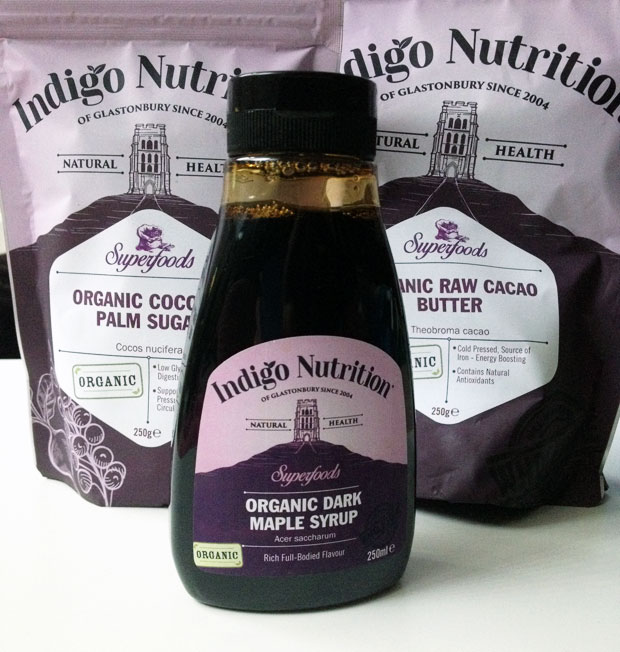 I decided to combine these three products and a few more ingredients and make some sweet treats!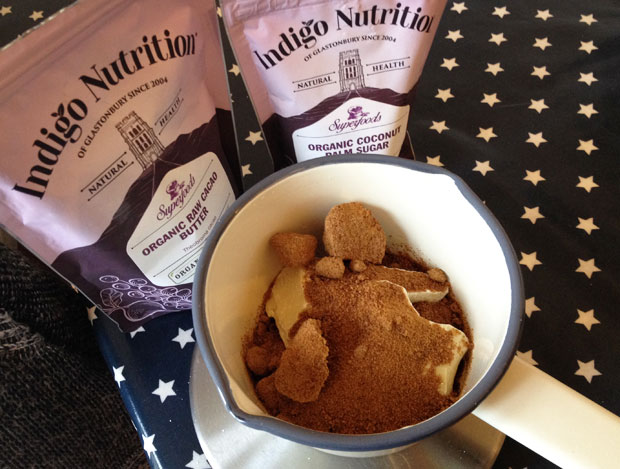 Spiced and Sweet Coconut and Cacao Butter Balls
Ingredients:
100g of Indigo Herbs Organic Raw Cacao Butter
75g of Indigo Herbs Organic Coconut Sugar
2 tablespoons of Indigo Herbs Organic Maple Syrup
120g of desiccated coconut
1/2 teaspoon of vanilla extract
1-2 pinches of cinnamon
Good quality dark chocolate to dip in (optional!)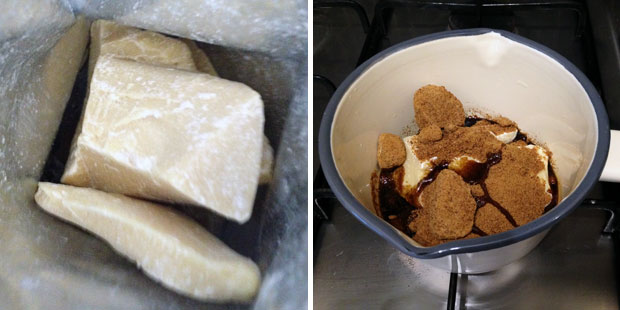 Method:
Weigh out the ingredients.
Melt the cacao butter and coconut sugar in a small pan over low heat.
Add the maple syrup, vanilla extract and cinnamon.
Mix in the desiccated coconut.
Cool the mixture in the fridge for a few hours.
Use a spoon to scoop a little bit out at a time and quickly shape into balls.
Melt the chocolate if using it and dip the balls in it.
Let set on a plate and enjoy! Store in the fridge.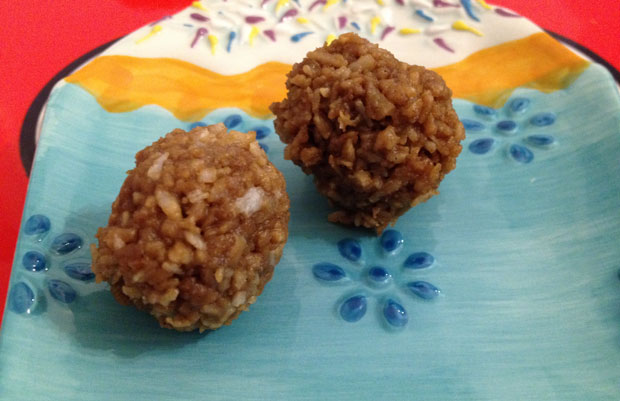 These balls are very sweet and tasty! I didn't dip them in chocolate this time as you can see in this photo but next time I will. I will use dark chocolate as a contrast to the very sweet coconutty and cacao buttery middle. Yum!
I was sent these ingredients to use for this post. As always, all my reviews are 100% honest and all thoughts and opinions are my own.